I use affiliate links in some blog posts. If you click through and make a purchase, I earn a small commission at no extra cost to yourself. Thank you for your support.
Around this time of year, I start to think about Christmas presents and, in particular, stockings.
I do love the fun of picking out small treats that my children will enjoy – but I also feel the pressure of needing enough to deem their stockings well and truly 'stuffed', whilst also not wanting to spend a fortune, nor buy disposable plastic tat which is so damaging for the planet.
So – what to do?
My solution in recent years has been to focus on items my children need. This way, I can justify the expense, but ensure that stocking fillers are used throughout the year, and not just on Christmas Morning until they break!
So I tend to include things like a fun water bottle, pants and socks with favourite characters or brands, magic flannels, a book (often second hand!), a small game, a battery-operated toothbrush, shower gel or bath bubbles.
However, I've recently been challenged that in all this spending that we do for our kids, where is the budget for faith-based resources?
After all, whilst our children need underwear and baths and drinking receptacles – don't they need much more the knowledge of how much God loves them?
Don't they need some encouragement when most of the people they come into contact with on a daily basis don't share their faith?
Don't they need resources which will challenge and teach them to work out their faith for themselves?
This is the idea behind this blog post – and if you don't have a child in this age group, check out my post for Under 5s or my post for 5-8s!
Likewise, many of the resources I've listed in those posts would be suitable for several age groups, so please treat the age suggestions as a very rough guide. Enjoy!
I totally love this Scripture-themed nail file, and it would make a lovely, practical gift for any child who cares about their nails! (Mentioning no names….MISSY!!!!)
Mister really enjoyed Diary of a Disciple: Luke's Story (highly recommended if you haven't already got it for your 7-11 year old), and this great-value activity book will provide some entertainment on rainy days or train rides.
It will work alongside Diary of a Disciple, or separately – so don't worry if you don't have DOAD yet (although DO put it on your wish list!).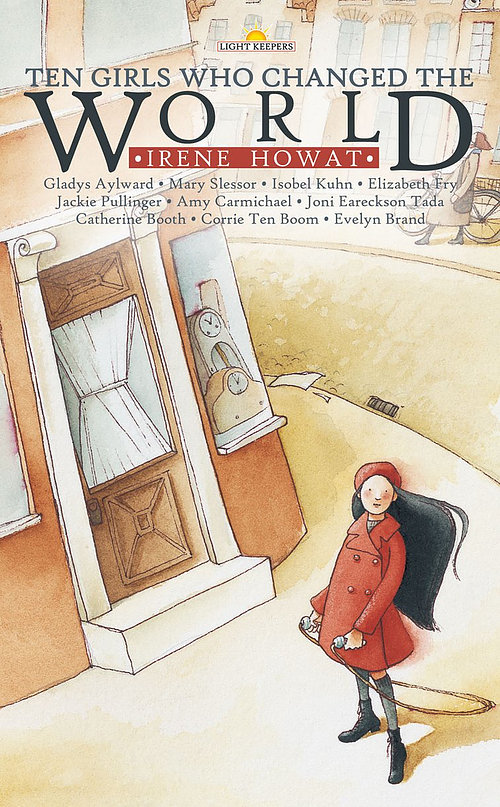 Don't ask me why the girls' book is more expensive than the boys' – but be under no illusion: both books are suitable for both genders! Missy (8) and Mister (10) enjoyed these as inspiring bedtime stories, probably from the age of 6 upwards.
You can't beat a good Christian biography to encourage faith!
If you're hoping that next year will be the year of helping your child to form a great daily Bible reading habit, then what better stocking filler than something to help them do that? With fun puzzles and activities, and a clear application of the Bible passage, reading XTB daily definitely won't feel like a chore!
Missy is definitely getting one of these in her stocking this year! What a useful but pretty gift from Hope & Ginger – an essential addition to any child's pocket or bag for the new year.
Hope & Ginger produces one of these for each letter of the alphabet, so even if you have a Queenie or a Zachary, you'll find something for them! For a child who enjoys writing or keeping a diary, this is a fabulous way to remind them of the God who loves them.
Mister, Missy and I have just finished this and totally loved it! (Check out our review!) It's unique, quirky, with a gentle message to make you think, without reverting to spiritual jargon.
My kids love.love.LOVE temporary tattoos – the act of putting them on each other keeps them quiet for ages, and they love to try and keep them on for as long as possible (we make no mention of, ahem, personal hygiene…).
I'm pretty sure these faith-based ones by Izzy & Pop will be making an appearance in Mister's stocking this year!
We've had this CD a few weeks now, and my 10yo and 8yo are loving it. The other day we played it in the car on a long trip, so we all got to have a proper listen – it's good! Absolute no cringe factor for parents. Phew!
For more musical gift ideas, check out Best Family Worship Songs (Which Won't Make You Cringe!).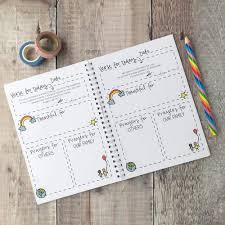 OK, it's quite a lot of money for one stocking filler, but I'm including Hope & Ginger's Family Prayer Journal because of its sheer awesomeness. I plan to give this to my family for Christmas, to give us a focus for prayer each day, and I may just be popping a few extra in my basket for friends with children.
I love so many things about this, but not least the fact that it's undated – hello, disorganised Desert Families! Do it when you can with no guilt.
Oh, and Stickers. Need I say more?
For more gift ideas, check out my best Christian fiction picks for kids and tweens!