I use affiliate links in some blog posts. If you click through and make a purchase, I earn a small commission at no extra cost to yourself. Thank you for your support.
We all want our kids to get into reading – I see loads of questions come up in Facebook groups asking for book recommendations for their children.
And aren't we just so fortunate in how many wonderful authors we have available to us? I gawp every time I walk in Waterstone's and browse the kids' section – it is truly inspiring to see just how much creativity is represented by the books on offer. I am grateful to each and every children's author for how they capture the imagination of children all over the world.
However, I'm also grateful that there are plenty of Christian children's authors around, too, writing fabulous children's books with Christian values.
While I wouldn't expect my children to only read Christian fiction, I do think it has a really important place alongside the secular stuff they devour.
Christian fiction:
normalises Christian culture to our children
expresses abstract truths from the Bible through allegory and illustration, which can make them easier to grasp
opens our children's minds to different perspectives and cultures, different ways of considering what the Bible has to say to us
raises questions and initiates conversation about our faith
models how to live as a Christian
…and so much more!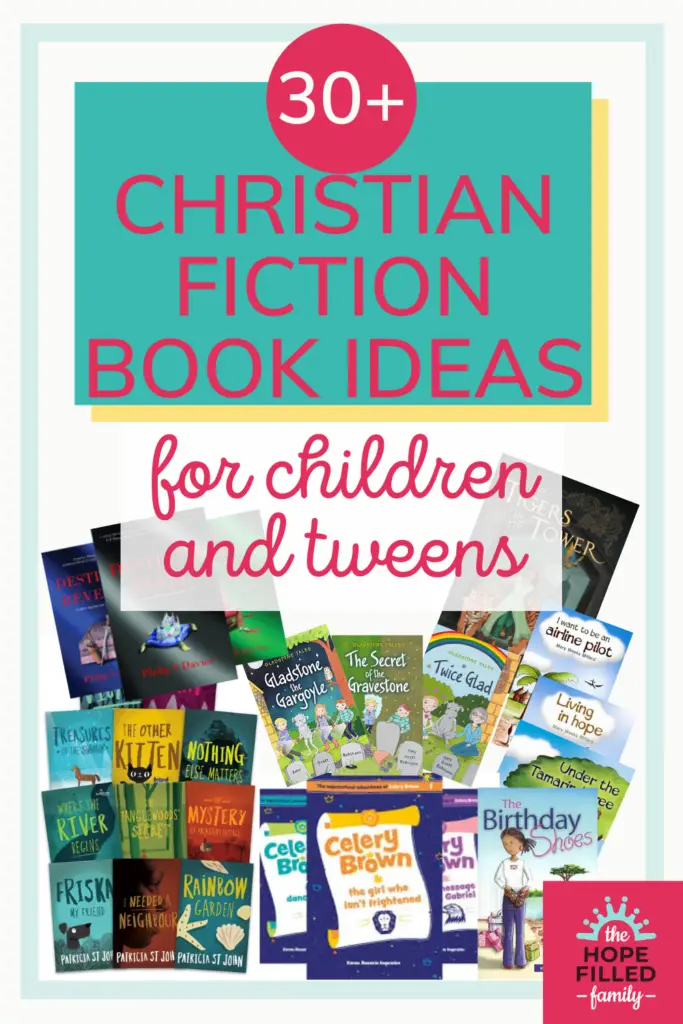 Did you know that there are lots of Christian authors who write amazing books for kids?
No, probably not – because these books don't usually make it to secular bookshops, with their tight guidelines on what can be sold. And with most Christian bookshops having closed down in recent years, it can be hard to track down new releases and see what's out there.
That's where I can help you! Through this blog, I get to see lots of new Christian releases for kids when they're released, and I share them regularly to my email subscribers, along with amazing monthly giveaway bundles!
(Are you a subscriber yet? Sign up here – it's free!)
So, from those reviews, here are some Christian fiction book ideas for children that we've all really enjoyed. (I plan to update this post regularly, so make sure you check back for our latest adds!)
For each one, I've given an age recommendation, but please take this very loosely. As we all know, each child is very different in terms of reading ability, attention span, tolerance for particular styles/genres, and so on!
(And if you're specifically looking for Christian books for early readers to read by themselves, then these ideas are all probably a little advanced, but do check out the God Cares series from Lion – not fiction, but well-written accounts of Bible stories with emotional insights throughout.)
Christian books for 5-7 year olds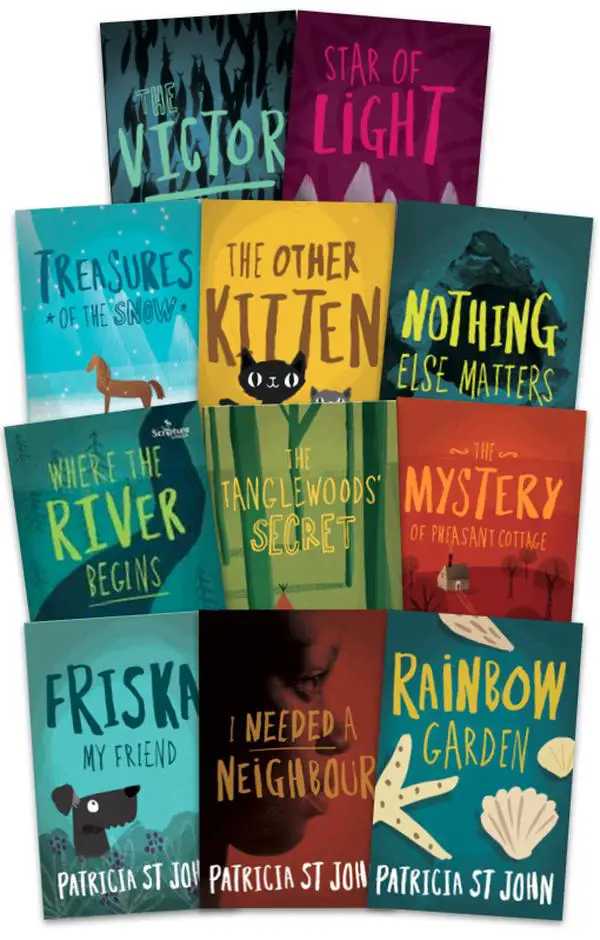 If you grew up in a Christian family in the 70s, 80s or 90s, chances are you're already familiar with Patricia St John, the undisputed Queen of Christian Fiction for Kids.
What's brilliant is that, in recent years, 10Publishing have re-published St John's books with lovely, contemporary covers, bringing them up to date for the next generation.
The books feature Christians, but not always in the main role. Usually, the hero or heroine (always a child) has their outlook changed in some way by a Christian speaking into their life.
The Christian content, whilst it may be a little dated in language, is thought-provoking and challenging. And the stories are so gripping that no amount of dated language will prevent a child from wanting to know what happens next! (Besides, don't we often read older fiction to our kids, where the language is a little old-fashioned?)
There are loads of books to collect, but you can grab them in an amazing-value bundle right here (9 pack) or here (11 pack). They work out less than £3 a book, which is bonkers! At this price they'd make lovely stocking fillers or Sunday school gifts.
Suggested age: 5-12 (at the younger end of this spectrum, you could start with the shorter books like Friska My Friend or The Other Kitten)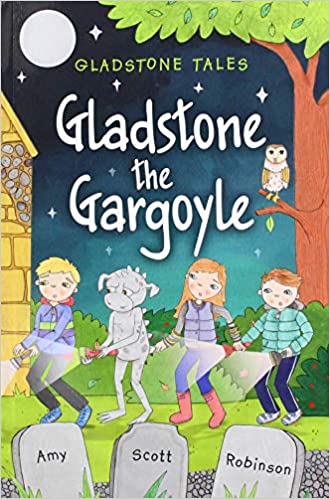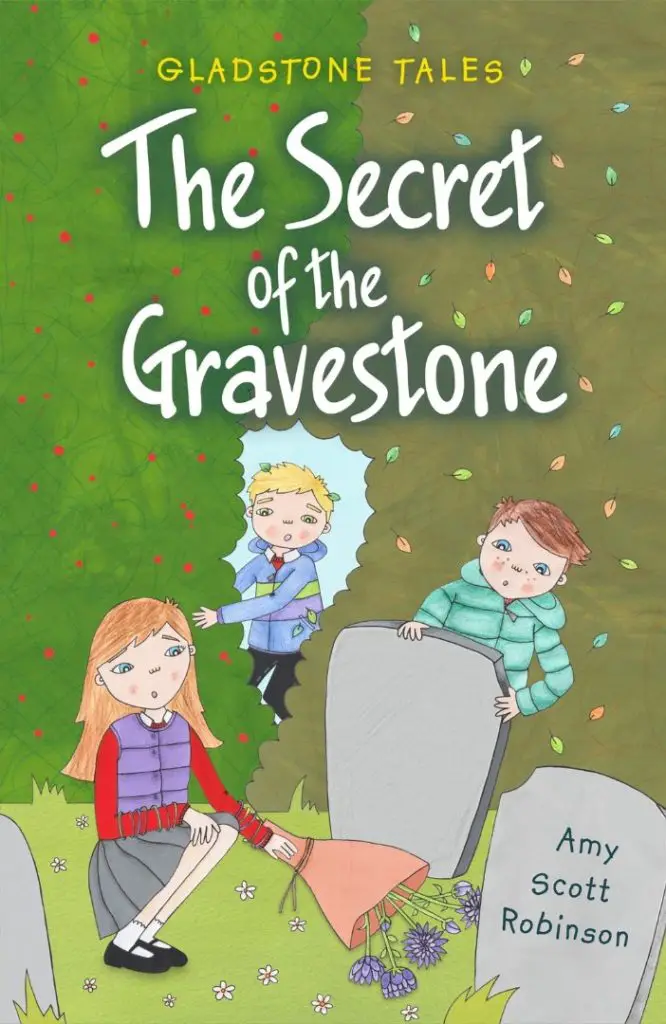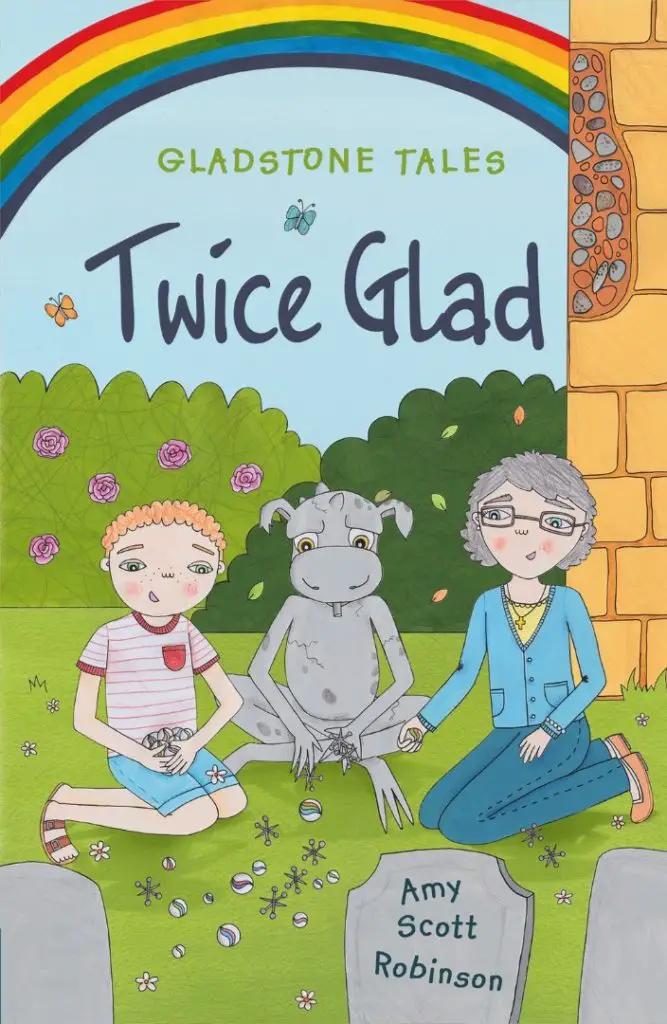 These quirky books are so fun to read aloud together, or confident readers could read them on their own.
They tell the story of Zach, 10, who has begrudgingly moved with his family from London out to the country. Living opposite the church, one day he spots a gargoyle who has fallen from the tower, and is rather taken aback when said gargoyle turns out to be able to talk and walk!
The adventures of Gladstone the Gargoyle, Zach and his new friends are expertly told by Amy Scott Robinson, with plenty of mysteries to solve along the way. The first book gives a gentle messages about the role of the church in the community, and I appreciated the subtlety.
The books aren't at all 'churchy', as none of the characters are Christians in book one, so they'd make a great gift for a child who wasn't necessarily growing up in a Christian family.
For a full review of book one, click here. To buy book one click here, book two here and book three here.
Suggested age: 6-9 (although my 10yo loved them)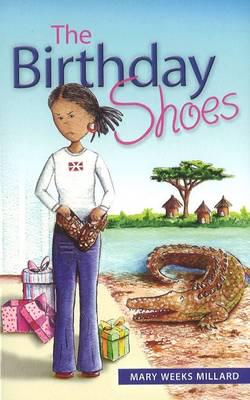 The next few ideas should help if you're specifically looking for Christian books for 8-10 year olds.
The Birthday Shoes formed my daughter's bedtime story recently (she's 8, nearly 9). The story of Emily Jane, whose disappointment in receiving ugly crocodile shoes for her 11th birthday, rather than the high-heeled boots she was hoping for, is gradually abated as she realises that these shoes magically transport her to different parts of Africa!
While there, Emily Jane learns what life is like for other children in different cultures, which impacts her life back home in the UK.
My daughter was kept on her toes by the excitement of where Emily Jane would end up next, as well as the parallel excitement of what's going on in her real life at home. Fantasy and reality are well balanced in this story.
Additionally, I love that the main character is mixed-race – it's mentioned, but doesn't become the focus – and that the stories of life in Rwanda and The Gambia are painstakingly accurate, written by an author with personal experience of these cultures.
Suggested age: 7-10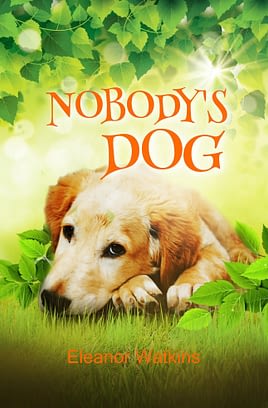 From the POV of a mum who wants to see her children lost in good books, I can't recommend Nobody's Dog enough.
Although the recommended age is 6-8yrs, 9-year-old Missy recently finished this and absolutely loved it! Being a bit older, she was able to read it to herself, but for a younger child it would make a lovely bedtime story.
The story sees a boy called Luke finding a stray dog. He starts to care for him, an act which leads him to a relationship with his neighbour, Mr Bronzovi. When Mr Bronzovi needs help, it's down to Luke to find a way to help him.
This book really gripped Missy, right up to the very end!
Suggested age: 6-9
Christian books for 8-10 year olds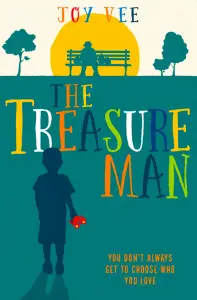 We read this to Missy (9) recently at bedtime, and all three of us loved it! The story is engaging: 11 year old Sienna and her two younger brothers befriend a homeless man, but start to worry when he goes missing.
The book not only charts their friendship, but the lessons Sienna learns from her Mum and other adults at her church about poverty, friendship and leaving people and situations in God's hands.
The main bonus for us all, though, was the way the book cleverly teaches children how to listen to God and how to follow His promptings. This was something we were trying to teach our kids at the time anyway, and found ourselves somewhat struggling to know how to do it – whilst all the time this book was doing a brilliant job communicating this challenging idea.
Suggested age: 7-10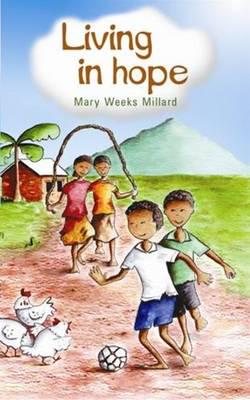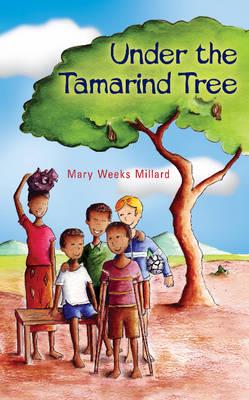 These books form a trilogy, but you don't have to read them in order in order to enjoy them.
Mister devoured these books at age 10/11. It was so satisfying seeing him engage so much in these original and exciting stories.
Set in Africa, the books provide eye-opening accounts as to what life is like in different parts of the world. There is plenty of drama to sustain interest, as well as lots to consider in terms of what it means to live out your faith in a challenging context.
They would make great read-alouds for younger children, while my 10 year old read them by himself with ease.
Suggested age: 8-11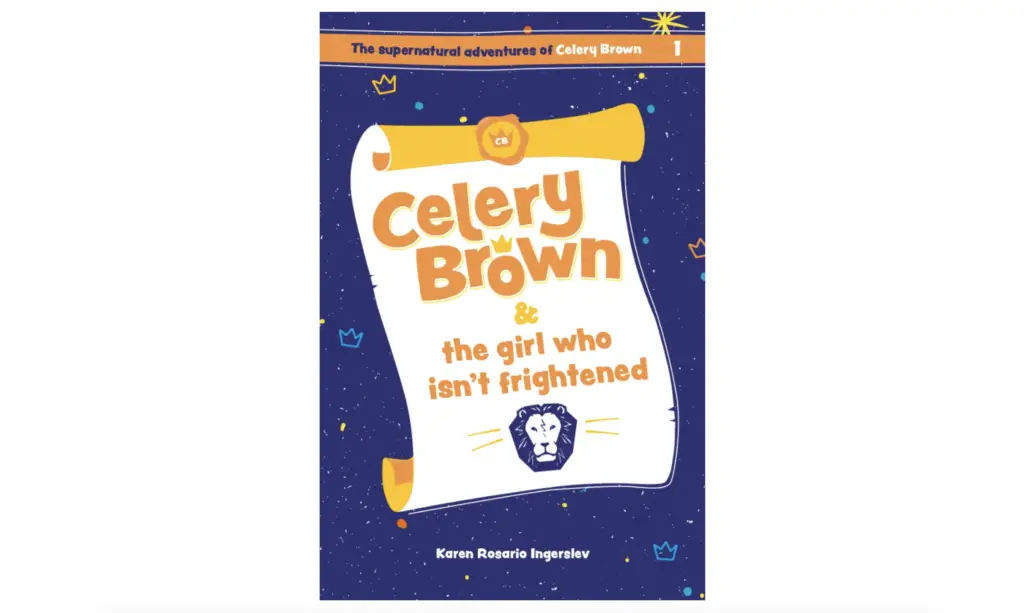 Mister (10) has been enjoying these books recently. There are now five in the series, so keep your eyes peeled for more!
He writes about the first book, "This book is one of the best books I have read. It is about two girls, one girl daydreams about going to heaven while the other just thinks she is crazy until she discovers the wonderful world of heaven. My favourite part of this book is right at the end when one of the girls learns to fly in heaven. It really shows that anything is possible with God. This book is great for all who love having adventures."
I love that he was inspired to dream big with God, to consider God's omnipotence, and to think about his own destiny in relation to his faith.
All in a story which was obviously a page-turner for him! To buy individual books, click on the following links:
1: Celery Brown and the Girl who isn't Frightened
2: Celery Brown and the Dancing Tree
3: Celery Brown and the Message from Gabriel
4: Celery Brown and the Courts of Heaven
5: Celery Brown and the Angel's Song
Suggested age: 8-11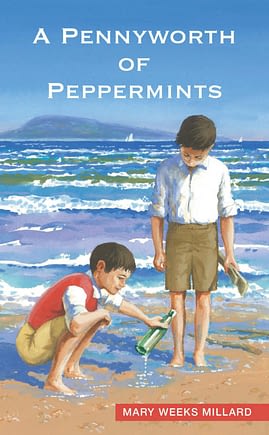 Mister (11) really enjoyed this exciting spy story, set in World War 2. He found the story about two boys (around his age) discovering a spy truly engaging, and was really engrossed in this adventure tale.
Ben and Sidney form a detective company to catch the spies, and the tension of whether they'll be successful keeps you on the edge of your seat.
As well as for children who enjoy adventures stories and historical fiction, this would make a great accompaniment to a World War 2 topic in school (or at home, if you home educate).
Suggested age: 8-11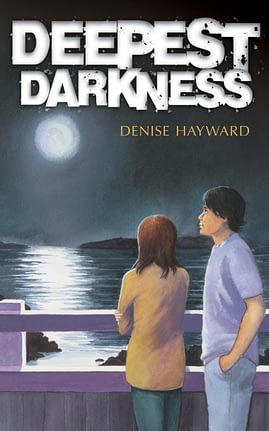 An exciting book which faces the issue of fear, aimed at 10-14s.
Mister (11) says, "Deepest Darkness is a brilliant book that shows nothing is dark when God's around. Abi is a 10-year-old girl who's easily scared about the world around her, but then when she goes on her holiday to Canada, she meets Nic who is a very fearless person. He helps Abi to overcome her fears – especially when her Dad goes missing in the woods."
Suggested age: 8-11
Christian fiction books for 10-12 year olds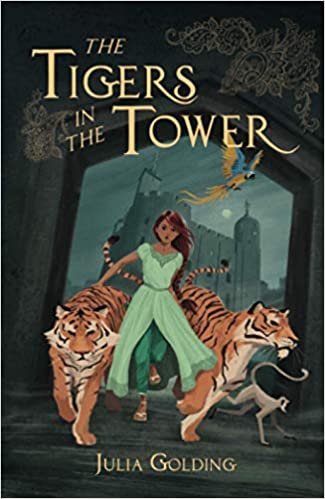 If you're specifically looking for Christian fiction book ideas for 10-12 year olds, the next couple of ideas should help.
I couldn't put this book down this summer! It's meant for older children, but the story was so original and so fascinating, that adults will love the tale too. Definitely one to read aloud together – it's too good just for the kids!
It is 1830, and 12-year-old Sahira Clive has arrived in England via a long boat journey from India. While on board, her Indian mother and English father both died of a fever. The reason for their trip was to deliver two tigers, ordered by the Royal Menagerie in the Tower of London.
Now alone and disorientated in cold, grey London, Sahira is determined to protect the two wild beasts who will only respond to her, keeping the promise she made to her father. But she is forced to abandon them, and instead is taken to an orphanage run by a greedy, exploitative couple.
The faith element is in her mixed race heritage – raised by a Christian father and a Muslim mother, Sahira has been taught to embrace all the customs and traditions of both.
Sahira's journey to protect her tigers, survive in a new culture, educate people about her own, and – eventually – to find her English family – makes for a novel which is totally un-put-downable!
Read my post about how The Tigers in the Tower helps us teach our children about racial equality.
Suggested age: 9+ (that '+' could extend well into your 30s…just saying)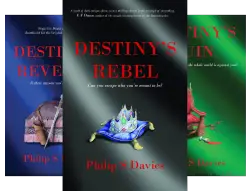 This fantasy trilogy is an intricate and absorbing Christian book series for tweens – admittedly, it took a few chapters for my 10 year old and I to get into it, but once we did, we were gripped!
Kat is approaching her 18th birthday, where she will be crowned Queen of Anestra. Only problem is – she doesn't want to be Queen. Instead she heads off for one final adventure, but gets captured by slave traders. Her journey back home results in numerous discoveries: the threats her people are under, the fate which awaits her, and the weakened power of the broken Crown of Anestra. Can she restore the Crown and save her people?
In book two, Anestra is attacked by the Plague of Ilbassi (sound familiar?!) so Kat goes on a journey to find Ilbassi (who represents the Devil in our world) and persuade him to withdraw the illness. Can she use the power of the Divine (God) to overcome Ilbassi?
We are looking forward to book three!
The books are allegorical, expressing many of the concepts found in our faith, but set in a different world: God ('The Divine'), Satan ('Ilbassi'), sacrifice, unity, obedience and rebellion, sanctification, the spiritual battle, sin, eternal life…it's all there, but cleverly packaged up in an exciting fantasy series.
If you're looking for Christian fiction book ideas for 10-12 year olds, and especially if your young reader enjoys fantasy, I wholeheartedly urge you to try this series!
Suggested age: 10+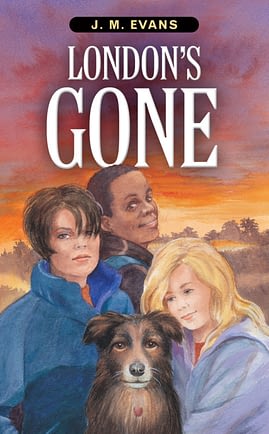 Mister (11) found this a particularly gripping read, and would recommend it for anyone who enjoys stories about action and adventure.
It features three teenagers who have to make their way to safety after London is attacked by terrorists. The relatability of a familiar city, set in the present day, with the addition of war and fear, makes this a highly exciting and engaging read for tweens and teens.
Suggested age: 10-14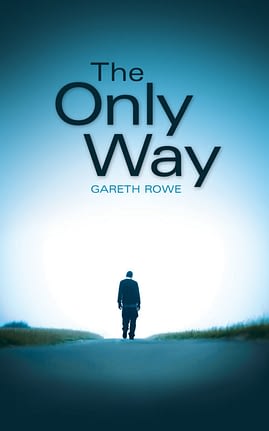 Another brilliant book which Mister enjoyed, 'The Only Way' is about calling on God's help in difficult times.
The story follows a boy from a troubled background who meets a mysterious girl. Can he overcome his past and prevent a murder? Be prepared to face some dark issues and troubled moments – not for the faint-hearted, but a page-turner all the way for those who don't mind being kept on the edge of their seats!
Suggested age: 10-14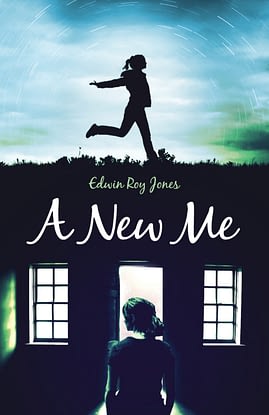 Mister says, "I thought this book was very engaging and it really showed how God can work in our lives. It's about a girl called Jess and she struggles with tough life issues like bullying and her Dad walking out on the family. When her auntie sends a letter inviting Jess to come and live with her, life changes, especially when she gets invited to a Christian youth club."
Another book with doesn't shy away from difficult life issues faced by young people, Mister reckons it would be best enjoyed by 9-13 year olds.
Suggested age: 9-13
***
There we have it – I hope our Christian fiction book ideas for children and tweens have helped you as you search for good reading material, or maybe a fun birthday or Christmas gift for the special young person in your life!
Do let me know what you buy, what you're reading, and what I should include on the next update!
And if you're looking for a children's Bible, check out my guide to the best children's Bibles available at the moment!