I use affiliate links in some blog posts. If you click through and make a purchase, I earn a small commission at no extra cost to yourself. Thank you for your support.
I don't know about you, but my mood is very, very dependent on my circumstances.
When life is going well I feel great – happy, secure, confident, content. Throw in a disappointment, some bad news or a fractured relationship, and suddenly I'm dissatisfied with life, restless, lacking in confidence, security or peace.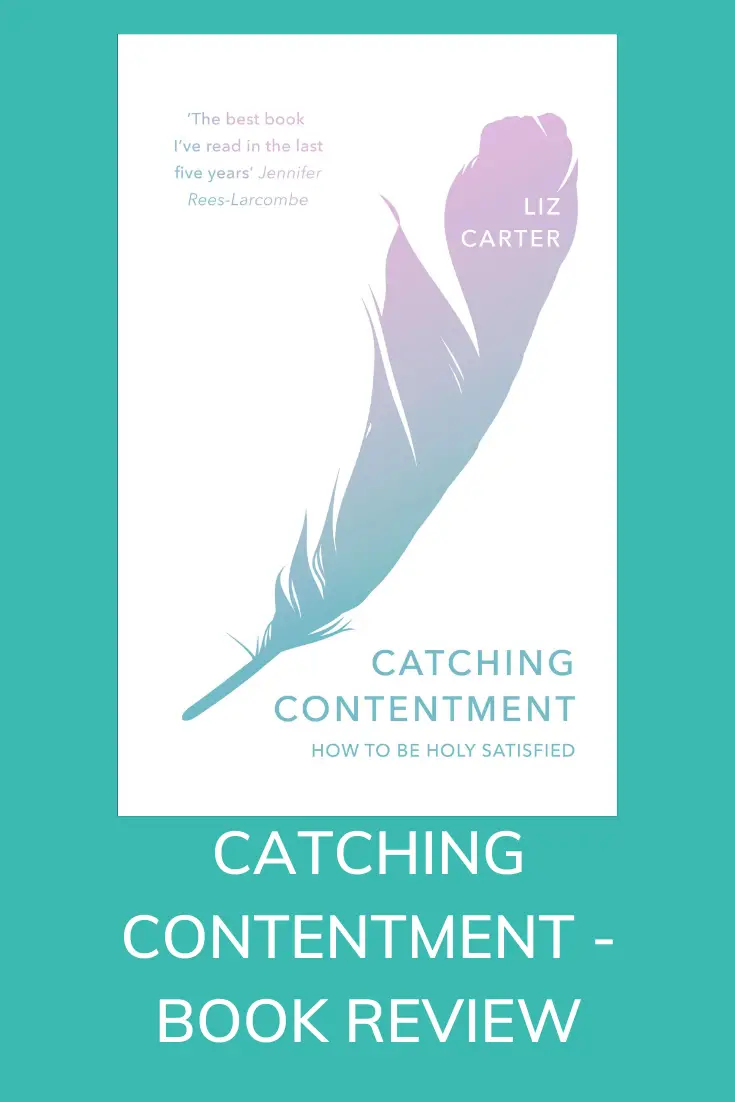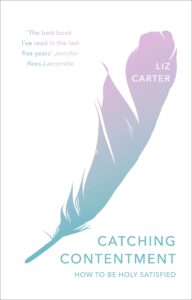 When I heard about 'Catching contentment' by Liz Carter (released yesterday), I was intrigued. As a Christian I know I should be seeking my contentment in Jesus, first and foremost. But it's so hard to do consistently! My mind wanders, I get distracted by the many other good things in life, and start to trust in them instead. Yet – it's never very fulfilling, is it?
Liz knows a thing or two about disappointment. Suffering from childhood with a chronic lung condition has put limitations on her life which no one should have to endure. Often housebound for days or weeks at a time, unable to take her kids out or relax with her husband, Liz would have every right to complain about her lot in life.
"It's unfair. Why me? How can there be a God?"
(You can read more from Liz in this fabulous guest post she wrote for THHF: When You Can't be the Parent You Dreamt of Being.)
Yet Liz has plunged the depths of Philippians 4:11 (where Paul says "I have learned to be content whatever the circumstances"), looking more widely at different Bible passages and the testimony of other Christians, and found that Biblical contentment is not based on circumstances, but on what has already been done, what we already know, and what we hope for in the future.
Check out the book trailer video below:
She writes about the 'grumbling' culture of Christians, where we get so caught up in church decisions that don't really matter in Kingdom terms, or become obsessed with being 'right' on a particular issue, that we fail to realise we're not finding our contentment in Jesus, but in our own egos.
Liz also devotes space to that most hardest of situations: when, despite our praying and reading, we just cannot feel God near to us. What happens to us in those 'dark nights of the soul'? Will we lose our faith, our peace, our contentment?
Liz has been through it all, and is honest about times she's failed to accept God's contentment in her life. She walks alongside us as we struggle too, and offers hope and fresh perspectives.
I can't say just how much I recommend this book to you – I've read some brilliant Christian books in the last few years but, for me, this has been the most powerful. It would make a superb Christmas present, for those of you thinking about such things.
Over to you – are you content in life? Does you contentment change based on your circumstances? How awesome do you think this book sounds? Please leave an encouraging message for Liz – this has been a hard week for her, she's been really poorly and even missed her own book launch 🙁 Cheer her up: go on!
Other books I've enjoyed recently include: