I use affiliate links in some blog posts. If you click through and make a purchase, I earn a small commission at no extra cost to yourself. Thank you for your support.
I'm writing this in 2020. Although lockdown has just ended where we are, there are still huge restrictions on what we're able to do during Advent, and I know people are concerned they won't be able to take part in their usual Advent traditions this year.
Live church services, Christingles, Nativity plays, visits to Santa and Christmas markets – all these will either be cancelled, moved online, or operating at much-reduced capacity. You may have missed out on the small number of available tickets for a socially-distanced Christmas event, or you may not be relishing the prospect of your church's carol service being held online.
But you know what?
I think we can see this as an opportunity.
An opportunity to re-establish faith in our homes, after so long outsourcing it to the church and its various children's and youth programmes. It's wonderful to have such brilliant provision from church for our kids, but it must always be an 'add-on' to what we ourselves are providing at home.
We, after all, are our children's main Bible teachers. We're the ones who do life with them, navigating them through the ups and downs of childhood with a faith perspective, praying with and for them, answering tricky questions when they arise.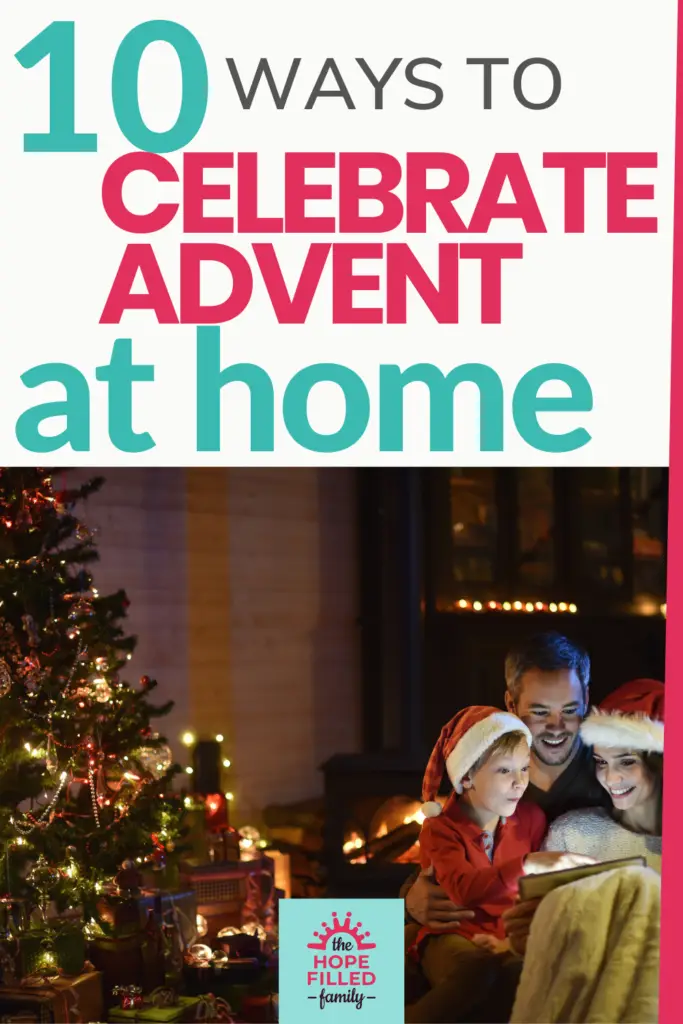 Having an Advent spent largely at home this year could be a brilliant opportunity to take more time to ponder, discuss, listen, ask questions and deeply engage with the Christmas story.
I'm not saying we can't do this at an Advent service or other church event. But there is often a bustle and busyness to large group events which leave little space for our minds to process what we are hearing.
In our homes, things happen more naturally and organically. We may often feel like we're discipling our kids 'on the run' – but this is the very best type of discipleship! It means we're available to pray for our kids when needed, answer their questions when needed, engage with their thoughts when needed, teach them the Bible when needed.
We have a unique opportunity as parents to speak God's word directly and specifically into our children's hearts. How exciting!
It is my hope and prayer that our children – and us (for discipleship in the home is never just about our kids) – will truly capture the heart of the Christmas story this year. Not just with our ears, but with every sense God has given us, imbibing the fragrance of Christ, seeing the wonder of his birth, enjoying a foretaste of the heavenly feast, feeling his touch on our lives.
Here are ten suggestions for how to celebrate Advent at home.
(As always, please don't try and do all of them! Just pick one or two which suit your family right now – you can always try the others in future years.)
1. Light an Advent candle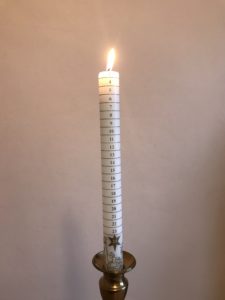 Super simple – just buy an Advent candle, and burn it down gradually, a bit each day. Don't worry if you start late – just burn a bit more!
We did this in our family when our eldest was very young, maybe just 1 or 2. In fact, I think we introduced it before we introduced him to the concept of Advent calendars! He really liked light – a lot of young children do – and was captivated by the flame as we ate our evening meal together.
2. Tell the story, in short instalments
We do like to over-complicate things don't we? But young children in particular don't have long attention spans, and they also respond very well to repetition.
Instead of running yourself ragged trying to tell the whole story at once, or a different bit each day, why not divide the story into four and tell each section every day for one week, before moving on to the next section? You could divide as follows:
Week 1 – Gabriel appears to Mary
Week 2 – Gabriel appears to Joseph
Week 3 – They travel to Bethlehem and Jesus is born
Week 4 – The shepherds visit
(You could even pop in an optional Week 5 after Christmas – The Wise Men visit.)
And if you're looking for an Advent devotional to read with your family, why not check out my recommendations of the Best Books to read During Advent?
3. Jesse Tree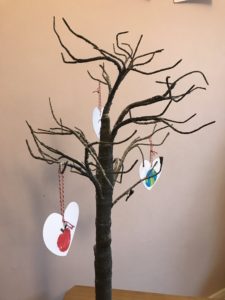 This is a more detailed way to tell the Nativity story, where you cover the genealogy of Jesus through the Old Testament with a different piece of the family tree each day.
There is also an accompanying tree ornament to hang for each story/day. You can buy these, or make them yourself very simply. Or why not grab my super-helpful Advent Printables Bundle, which contains all the readings and decorations, ready to print and colour?
My kids enjoy this now they're a bit older and are able to take in a new story each day. It saves the Nativity story itself from getting old and stale, now my kids are pretty well-versed in it! We all appreciate getting to hear the stories of Isaac, Elijah, Ruth and Jonah when they appear through December.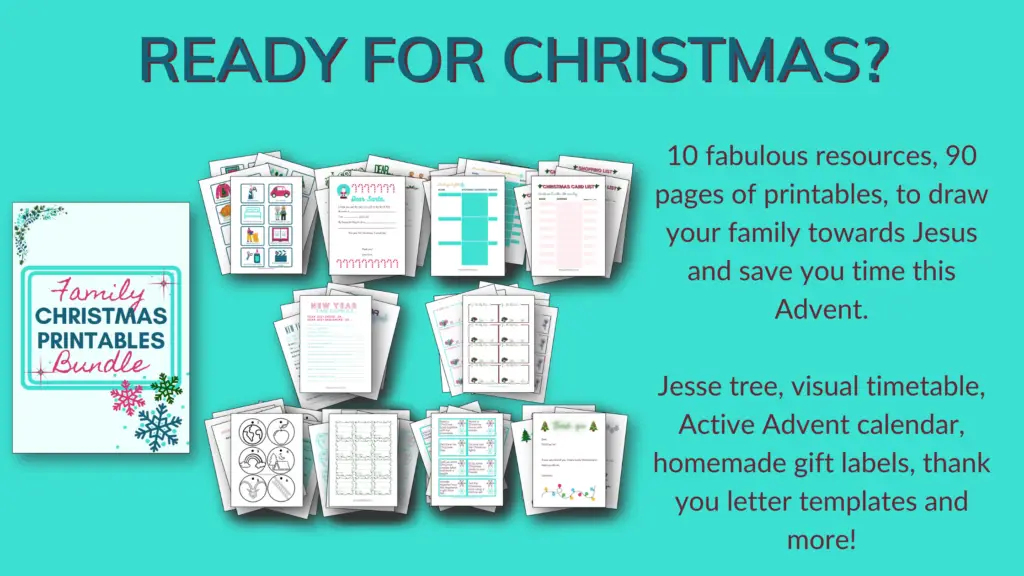 4. Kindness Elves
Not a Christian idea per se, but developed by a Christian, the Kindness Elves are a lovely alternative to the popular 'Elf on the Shelf' concept.
Some parents, particularly those with adopted/fostered children, feel uncomfortable with the idea of an elf who sits and watches to see whether you've been good or naughty. So the Kindness Elves are a great way to include elves, but ones which spur you on to do kind things!
You can literally have the Kindness Elves suggest anything kind to your children, but lots of ideas are given in this helpful blog post.
One appealing thing about this tradition is that although you can do it throughout December, it also just works as a shorter project for the 12 days leading up to Christmas, for example.
5. Mary & Joseph's journey
If you have a Nativity set, a fun thing to do is to make Mary and Joseph 'travel' through your house, by hiding them each night in a different place for your children to find.
A few days before Christmas, they can 'arrive' in the stable – and don't forget to pop baby Jesus in on the night of the 24th!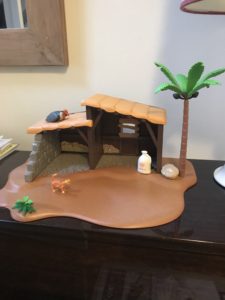 If you have a Playmobil Nativity, plus additional Playmobil props and figures, a lovely additional activity is to add one or two bits to the stable each night – perhaps a stray cat, a sack of wheat, some chickens – whatever you have which might work!
You can read more about these particular traditions from my friend Amy who shared them with me in our Advent Family Traditions blog post.
6. Reverse Advent calendar
This is such a lovely way to teach generosity in Advent. Rather than (or as well as!) an Advent calendar where you get something each day, a reverse Advent calendar is where you give something each day.
You could find an in-date tin or jar of food, some good-condition clothes or toys you no longer want, or visit the shops to buy something special. You could team up with a local charity to make a hamper for a person in need – or collect food for the foodbank.
However you do it, this is a wonderful way to capture our children's natural generosity and relate it to the generosity of God in sending Jesus to dwell with us.
7. Active Advent calendar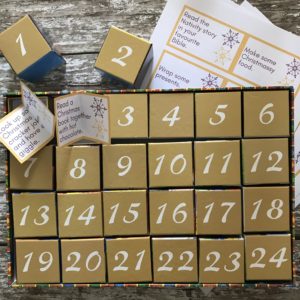 In addition to a chocolate or sweet, it can be fun to include a little activity or challenge for your child to do each day during Advent.
I have plenty of ideas in my Family Advent Printables Bundle, all ready for you to download, print, cut and use!
You could use this opportunity to encourage your children to ponder different aspects of the Christmas story, perform acts of kindness or generosity to others, or take part in Christian activities (in person or online).
The beauty of this idea is that you can mix up 'sensible' ideas with silly ideas (like learning some Christmas cracker jokes!) with things you'll be doing anyway (decorate the Christmas tree).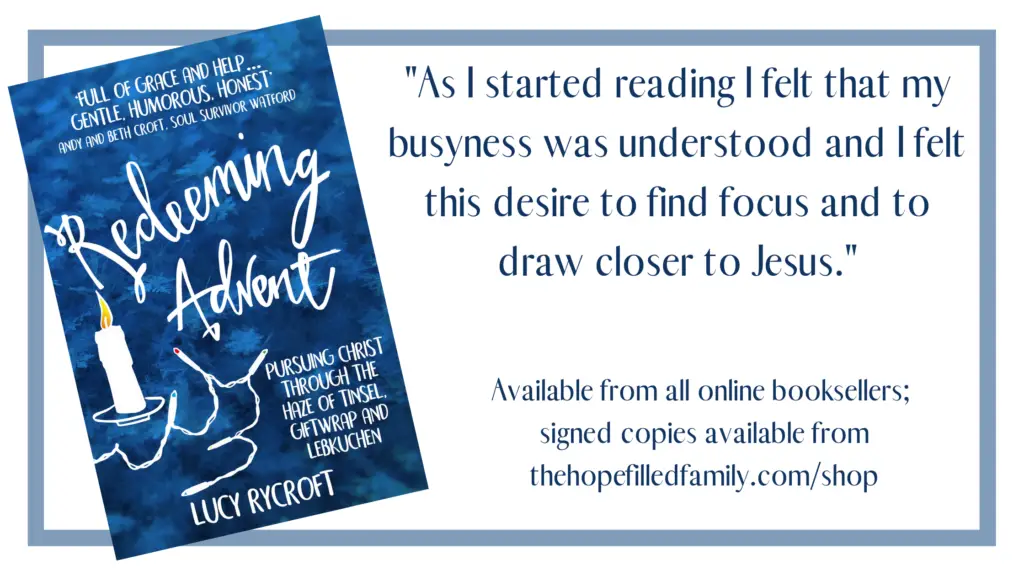 8. Advent basket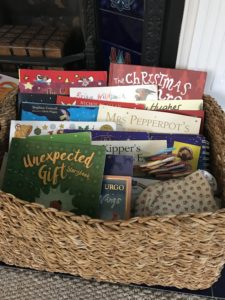 This is surely the simplest of my Advent ideas for families – but perhaps the most memorable and effective: a basket full of Christmas books, toys and resources which comes out at the start of Advent each year.
The novelty of having not seen these items for nearly a year will make your children 'ooh!' and 'ah!' as they delight in all these things they'd forgotten they had!
You can read more here about what to put in an Advent basket, or click here for some suggestions of the newest Christmas book releases for children.
But you probably already have plenty to put in, making this a super-quick Advent idea!
9. Use your decorations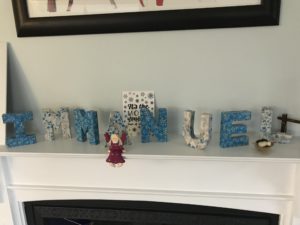 In my book Redeeming Advent (a 24-day easy-to-read devotional for busy people), I talk about how, in our home, we try to let our decorations speak of our faith. I enjoy the challenge of finding things we can put on our tree which point to Jesus!
It is so easy to find Santas and snowmen with which to decorate your tree and home – but with a bit of sleuthing, you can find (or make) items which more accurately express what we're actually celebrating!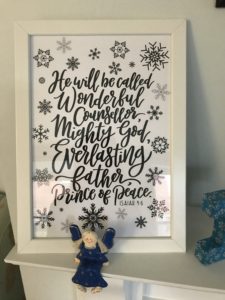 Christian design companies like Frog and Gnome, Hope and Ginger and The Wee Sparrow are well worth exploring for their Christmas prints and decorations.
10. Sing some carols!
Even young children often pick up song-words very easily, so why not teach the first verse of some well-known carols?
If you can play along on piano or guitar, even better. Or if one of your children is learning an instrument, you could have a family jam!
Many of the carols we love have brilliant words which allow the truth of Jesus to sink into our hearts without any 'preaching' whatsoever.
If your kids are really young (or if they just really like 'Baby Shark'), they may enjoy my Nativity version of Baby Shark! (Click the link then scroll to the bottom for the song words.)
And if the grandparents are sad to be missing out on your children's school or nursery nativity play, why not organise a Zoom event for them, and sing a couple of the carols you've learnt?
(You could even go the whole hog and perform your own family Nativity play over Zoom…I'll leave that to families who have more creative energy at this time of year than we do!)
There you have it – ten Advent activities for families to use at home. I hope it's a helpful eye-opener into different ways you can celebrate Jesus and wait for his return. And maybe it's sparked more ideas in your mind as you've read it?
I'd love to hear how you celebrate Advent – let me know in the comments!