I use affiliate links in some blog posts. If you click through and make a purchase, I earn a small commission at no extra cost to yourself. Thank you for your support.
Yesterday I had one of those Days. You know the ones.
There were no tantrums, no trips to A&E, no breakages of major appliances. It was just one of those Days.
I felt severely lacking in creative ideas. Mister (3) spent the morning at pre-school, while Missy (1) napped, so I had both kids awake and needing to be entertained from 12.30-7.00pm.
Al was at work till late, so it was just me. We usually swim on Thursday afternoons, but the kids have had dodgy tummies so we cancelled.
The weather was awful – no chance of a cycle ride or park trip. A bit of rain doesn't frighten me or Mister, but with Missy not yet fully walking, it's just a bit too tricky. If I hold her, I haven't got hands free for Mister. If I carry her in the sling, she gets frustrated that she's not able to move.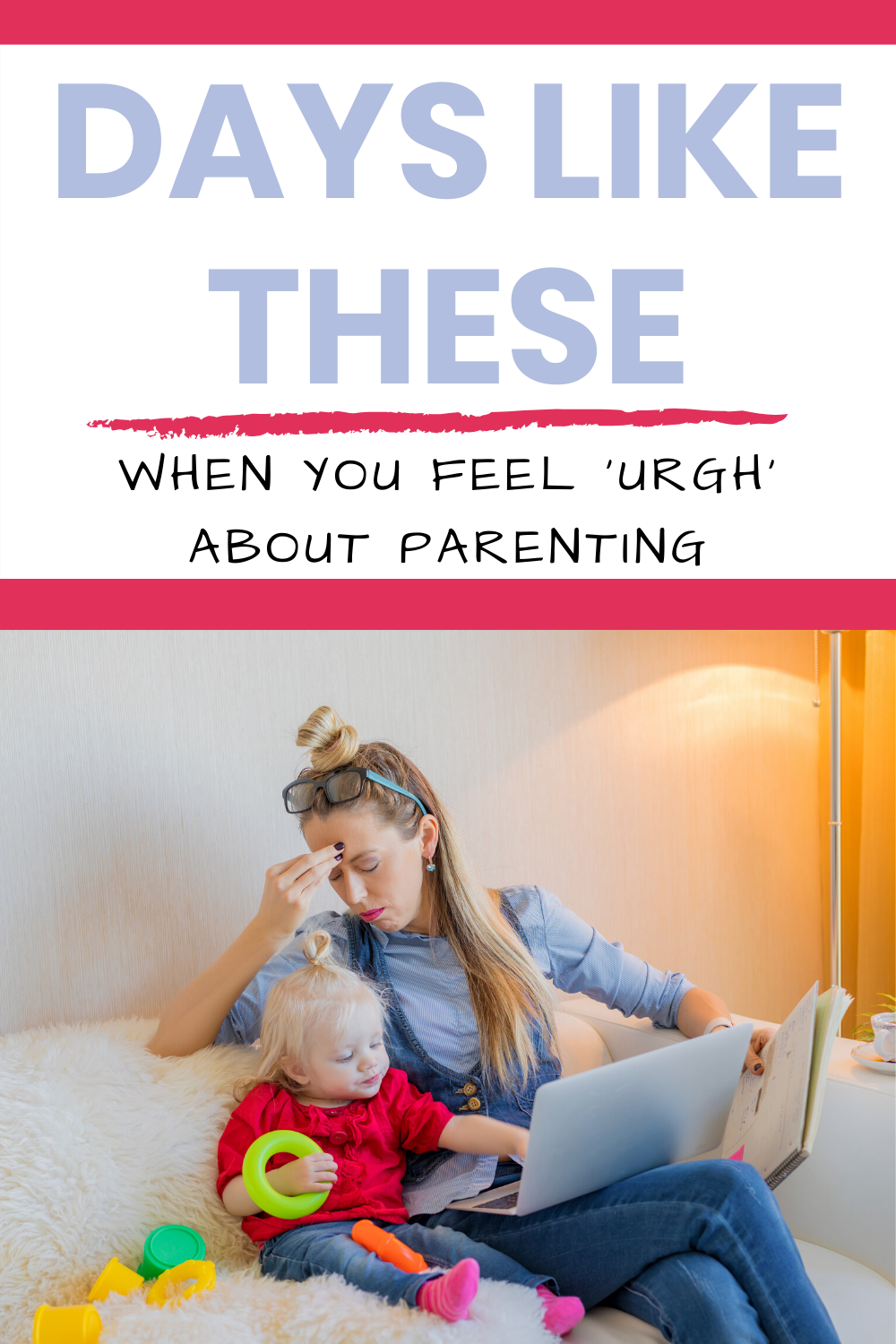 Before motherhood, I dreamt of a family utopia where afternoons would be filled with creative activity upon creative activity – baking, painting, glueing. While Mister is keen for these things, Missy is at the 'wrong' age. Too old to sit in one place and watch, too young to participate.
Likewise, Mister enjoys playing games and doing jigsaws, but we usually save these for Missy's nap time, as small cardboard pieces and a one-year-old just don't mix.
So the afternoon dragged. It wasn't boring, it didn't make me want to pack it all in, apply for teaching jobs and research childcare options. It just felt I was letting my kids down by not being the Mummy who could come up with any interesting pursuit.
I'm telling you this for two reasons: first, I hope it connects with other parents who have days like this – to reassure and encourage you that we can't all be exciting and creative all of the time.
The second reason is this. One of the things I did while Mister was at pre-school and Missy napped was read my Bible and pray. I'm shocking at spiritual discipline, so it had been a while, and I was pretty hopeful that God would realign my priorities, give me peace and generally sort things out.
But the day was still a bit of a wash-out.
My point is that we shouldn't spend time with God in order to gain something instantly. We need to come to Him regularly and trust that He is working in our lives, however gradually. (Here are some ideas which might help.)
I can't say that yesterday I experienced much of the peace, motivation or creativity I know God has in abundance for me. But it doesn't matter. Firstly, God owes me nothing anyway. Secondly, I believe He wants to bless us with all these things and more – but it happens over time.
I would love it if there was some immediate connection every time I read the Bible. But, actually, I'm pleased there's not. Because, conversely, that could suggest that God was not willing to connect with me in those times when I'm not reading His word. And that would mean that my relationship with God was actually one of legalism, and not one of grace.
I think when I have another one of those days, I'll try and remember God's continuing grace and His never-letting-go arms around me and my family.