I use affiliate links in some blog posts. If you click through and make a purchase, I earn a small commission at no extra cost to yourself. Thank you for your support.
When it comes to your sex life, I'm sure you don't need me to tell you that there is A LOT of advice out there on the Internet.
The problem is that if you're a Christian, much of this advice feels wrong. It's written by people coming from a different position (no pun intended), so it's no surprise that the outcome doesn't quite match what we're looking for.
Sex in the secular world is often just a game, an enjoyable pastime or a skill to perfect. It's there to try out with as many different people, of as many different genders, as you like – and the goal is always personal fulfilment.
For Christians, however, sex is an important unifying act between a man and a woman who have committed to each other for life. It's there for mutual pleasure, definitely, but also as a means by which we build a stronger relationship, by becoming totally vulnerable with one another.
You may find that general sex advice found through Google requires you to adopt a (Biblically unhealthy) dominating or serving role; that it involves a third-party such as pornography, a sex toy designed to replace your partner or even another person; that it uses gender-non-specific language, because there is no assumption about who you may be sleeping with.
None of this really matches the Bible's view of sex as being a sacrificial act of giving your body to the person to whom you've committed for life – so you may understandably feel a little uncomfortable.
And yet Christians are not immune from problems with their sex lives! Contrary to popular opinion, just because you wait until marriage to have sex (not to mention the many Christians who don't) doesn't mean everything will naturally slot perfectly into place.
Of course, if it has done and you've always had a great sex life then that's amazing – whoop-dee-doo to you! But if you're reading this, the chances are that sex is challenging, or has been at some stage. (Or you're just plain nosey. I get that.)
Aside from the vast array of medical problems which affect sex – vaginismus and erectile dysfunction being the most common – there are also many ways in which poor communication, embarrassment, body image or emotional baggage from the past can negatively affect a sex life.
(Check out WHY AND HOW SHOULD EXHAUSTED PARENTS MAKE TIME FOR SEX?)
I believe that sex is God's gift to us, 100% – but also that He deliberately made it a bit of a challenge. Why? Because He wants us in it for the long term! He wants us to deepen our communication with one another as we learn how to serve each other with our bodies – not simply to get it right on the first night and move on.
A good, healthy sexual relationship is a journey: it gets better over time, and the way we learn to interact with one another in the bedroom strengthens our bond outside the bedroom.
So it stands to reason that, when we need Christian sex advice (as opposed to secular advice), it's helpful to know where to go.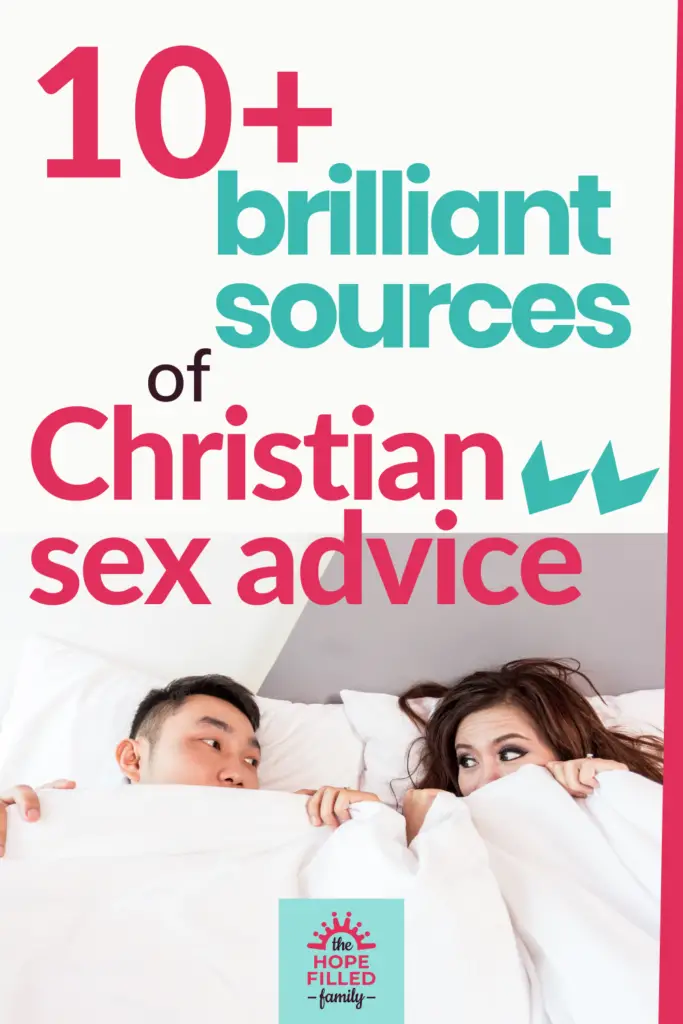 Bad Christian sex advice
But firstly, let me issue a warning: there's a lot of bad Christian sex advice out there. At best, it's frustrating – at worst, it wrecks marriages. I really don't want you to read the wrong stuff! So here's a little checklist of common teachings which are not Biblical and not helpful to husbands and wives, but which, sadly, are often found in Christian sex advice.
DO NOT go further with any advice which:
lessens the importance of consent within marital sex (e.g. encouraging you to have sex even when you have good reason for saying 'no'; although a healthy marital relationship does involve sacrifice, this should not be one-sided)
implies that sex is only for men's benefit and not women's; that it isn't designed to be a mutually pleasurable experience (e.g. focusing on his orgasm and his pleasure, and not on how he can please his wife in the bedroom)
focuses on female body image and presentation as a key driver for sex (e.g. encouraging women to dress up, wear excessive make-up or look a certain way in order to be attractive to their husbands)
suggests that if men have affairs, their wives are to blame (e.g. teaching that you must keep yourself looking young and attractive, keep a tidy home, care for the kids, etc in order for your husband not to stray)
makes allowances for the use of pornography, or a lustful attitude (e.g. the 'all men sin' line, rather than naming lust as a sin that the Holy Spirit can help us to conquer)
teaches modesty as a women-only issue rather than important for both men and women (e.g. saying that it's your responsibility as a woman not to make the men around you lust after you – when in fact this is their job, not yours)
teaches that purity is aligned with virginity (e.g. stressing the importance of purity over a relationship with Jesus; as Christians, while we believe sex is designed for marriage, we also believe that Jesus is the only one who can make us pure, through his work on the cross!)
I also want to say straight off: if you are in a relationship where you are being abused, neglected or mistreated then please seek professional help. If you are being coerced into sex, this is rape, and yes this can happen in marriage. Please don't think that your situation is something for you to just put up with – it's not Biblical, it's not what Jesus would condone, it's not healthy, and it's not your fault.
OK! With that said, on with the show!
Here are the best resources I've found so far which give healthy, Biblical Christian sex advice.
Resources to support Christian married sex
If you haven't come across this powerhouse who is single-handedly managing to change the evangelical conversation around sex, then please go and check her out immediately! Sheila's blog (To Love, Honor and Vacuum) is full of thousands of helpful articles giving Christian sex tips; topics range from bedroom communication to romance, libido to foreplay ideas.
None of it is degrading or gross, all of it involves medically accurate language, and her theology is spot-on. In recent years, Sheila and her team (daughters Rebecca and Katie, husband Keith and friend Joanna are also on board), have particularly focused on redressing the damage done by purity culture and modesty teachings, helpfully taking us all back to a strongly Biblical stance where the church has gone off track.
This is Sheila's podcast, and it contains a lot of the rock-solid material found on her blog. If you're not a reader, or podcasts are just easier for you, then definitely give this one a whirl (although maybe not with kids around – I've had to dive for the 'pause' button on numerous occasions when a child has walked in while I've been listening – eek!).
Because the Bare Marriage podcast was started many years after Sheila's blog, the material isn't quite as comprehensive, but as episodes are broadcast weekly, there's a huge amount it does cover. It also focuses more on Sheila's recent topics of interest – purity culture, modesty, deconstructing how the church teaches sex – although by no means sticks to these alone.
Get Your Marriage On, run by Dan and Emily Purcell, is a podcast, Instagram account and blog, designed to support Christian married sex.
The podcast guests range from married couples with interesting stories to doctors and medical professionals with expertise in sexual health issues. Some guests give specific Christian sex tips, whilst others share more overarching thoughts to consider. The blog too features loads of helpful articles.
Dan and Emily are committed Christians, so you can rest assured that the content is coming from a relatable perspective, as you seek to honour God through developing your sex life. Again – probably not one to listen to when your kids are around 😉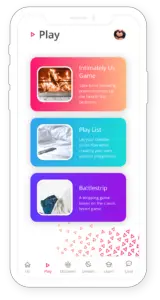 This is a fun and educational app which helps married couples have better sex. Designed by Dan Purcell of Get Your Marriage On (above), it features a whole host of useful features, and the beauty is that you can take it as far as you're comfortable, ignoring what doesn't work for you and absorbing what does. You won't run out of ways to use this app!
Features include several bedroom games, ideas for conversation starters and date nights, a whole host of helpful articles on different aspects of sexuality, and plenty of space for you to record your own wish lists and ideas. Plenty of these features are available in the free version, whilst the paid version (which is very reasonably priced) gives you full access.
None of the suggestions involve practices or equipment that a Christian might feel uncomfortable with, nor is there any nudity or pornography – all diagrams are drawn, rather than use real life models. What you feel comfortable with personally is obviously a different matter – we're all different – but there's nothing on here which would raise serious question marks for a Christian marriage.
J. Parker has a whole host of free articles and resources on her excellent website, from how you communicate about bedroom preferences to reviews of products which can enhance lovemaking.
There are also monthly 'resource round-ups' on her site, which I think are super helpful for busy people. J has done the work by bringing everything together in one place for you! Simply take a few minutes to skim-read the round-up each month, and you'll have a whole host of interesting links and resources to pursue.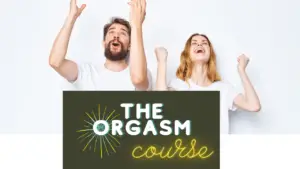 Written and presented by Sheila Wray Gregoire (above), this course is really helpful for women who struggle to orgasm (it's a common problem – you're not alone!). It's an online video course which you take in your own time, with a mini-course for husbands (which you can buy separately) and a longer course for wives (ditto). You can buy both together in the Orgasm Bundle which works out cheaper.
Of course, watching a few videos can't guarantee you an orgasm (sadly!), but there are definite roadblocks – physical, mental, emotional and spiritual – which can make orgasm more elusive, and this course does an excellent job of breaking those down, all from a healthy Christian viewpoint.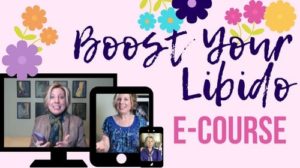 Low sex drive? Feel like you should be having more sex, but just don't want to? The Boost your Libido course could be the right pathway for you. Written and presented by Sheila Wray Gregoire, it reveals many of the factors which can reduce our libido, plus practical ideas as to how to increase it.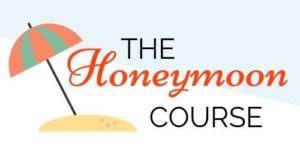 If you're preparing to get married – whether or not you've had sex before – Sheila's honeymoon course will give you everything you need to know. It covers how you can deal with the impact of past abuse, trauma and partners, how to prepare practically for the honeymoon, and includes a thorough lowdown on what sex is and isn't, when to see a doctor and how to make it feel great.
Above all, this course prepares you for a lifetime of great Christian married sex by helping you get the foundations right. It's extremely comprehensive, and would be a godsend to any Christian couple preparing for marriage.
Books giving Christian sex advice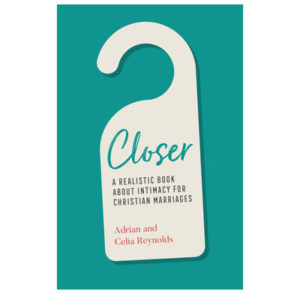 This warm, readable guide cleverly takes some big questions about sex and talks them through using five clear parameters devised from Scripture. The authors never tell you what to think – that's your job! – but the whole point of the book is to show you how you can answer your own questions about what is and isn't permissible in the bedroom, using the Bible as your guide.
In other words, this is a book which teaches you how to think Biblically about sex – a very helpful read when considering Christian lovemaking.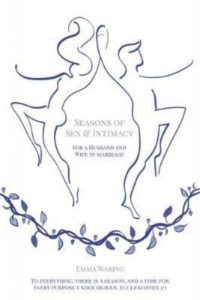 Emma Waring is a British Christian sex therapist based in London, and this book looks like a fascinating Christian sex guide (I haven't read it yet – it's on my wishlist!). It offers insight into how a married sexual relationship goes through different seasons, and how we navigate the ups and downs of a normal sex life over many years.
Written for Christian married couples, it could be used by those in non-married committed relationships, or those without a faith. To check out Emma's website and sex therapy practice, click here.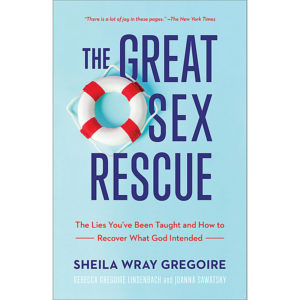 If you're recovering from unhelpful church teachings in the area of sex, marriage, consent, purity culture or modesty (my goodness, that's quite a list), this is the book you need. It goes through different common teachings found in Christian marriage/sex books, and reframes them in a more healthy Biblical way. The book is immensely readable, and based on evidence, but the stats never get boring – they're totally fascinating, especially interspersed with so many relevant stories.
Even if you don't feel like you're reeling from any harmful advice in the past, this is such an important book to read! I didn't think I'd been negatively affected by any of this, but reading this book helped me to identify some negative thoughts and patterns which have been beneficial to deconstruct. It was amazing to discover how many unhelpful teachings I'd absorbed unconsciously, and the impact they'd had on me today.
Christian puberty education for your kids
With so much that the church has traditionally got wrong about sex education, you might be wondering how we can do better with our own kids? Here are a couple of courses you might find helpful: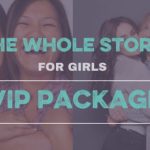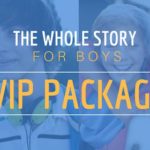 This is a thorough online video course to watch with your son or daughter. It covers all aspects of puberty – no stone is left unturned! – as well as sex and relationships, all taught from a Christian perspective.
The videos are short and watchable; they don't steal your role as a parent, but provide helpful fodder for further discussion with your child.
Buy the girls' version, the boys' version or the VIP package, which includes both (it works out cheaper overall, so if you have girls and boys in your family, I highly recommend this package!).
If the thought of watching sex ed videos with your child fills you with dread, why not look into the Birds and Bees course?
This is a course which YOU watch as a parent – not with your child – which helps you to think through how you want to teach them, with great advice at every step of the way. It's written and presented by Christians, but the majority of the content would be suitable for all faiths and none. There's an optional final unit if you do profess Christianity though.
For more ideas on teaching your kids about puberty and sex from a Christian perspective, check out my post on Christian Puberty Education.
If you're a fan of The Crown, why not read 4 Things we can learn about marriage from The Crown?
*****
I hope you've found this round-up useful. Which resources would you add?