I use affiliate links in some blog posts. If you click through and make a purchase, I earn a small commission at no extra cost to yourself. Thank you for your support.
When my phone alerts me to a new text message I instinctively reach for it, unlock it and read the message. It's now such an intuitive reaction that I do it whilst doing something else – with the consequence that I'm only half engaging with the content of the message.
Most of the time, this doesn't matter too much. Most of my texts are pretty low-level communication – along the lines of "Are you free next Saturday?". Occasionally, there's exciting news: a new baby, or a friend's engagement.
Only once have I received sad news this way. When I reached for my phone that Wednesday evening five years ago, I was tidying the Music office after the kids had gone home…I couldn't have been doing a more mundane task if I'd tried.
And I suppose that's how tragedies work – they creep into our lives when we were least expecting them, when we were expecting our spouse to ask us when we'd be home, or a friend to make weekend plans.
In one of these innocuous moments, our friends Philippa and Graeme Skinner had lost their 21-year-old son to a heroin overdose, whilst he was working for Jackie Pullinger's organisation in Hong Kong. An innocuous moment – but one which could not be undone.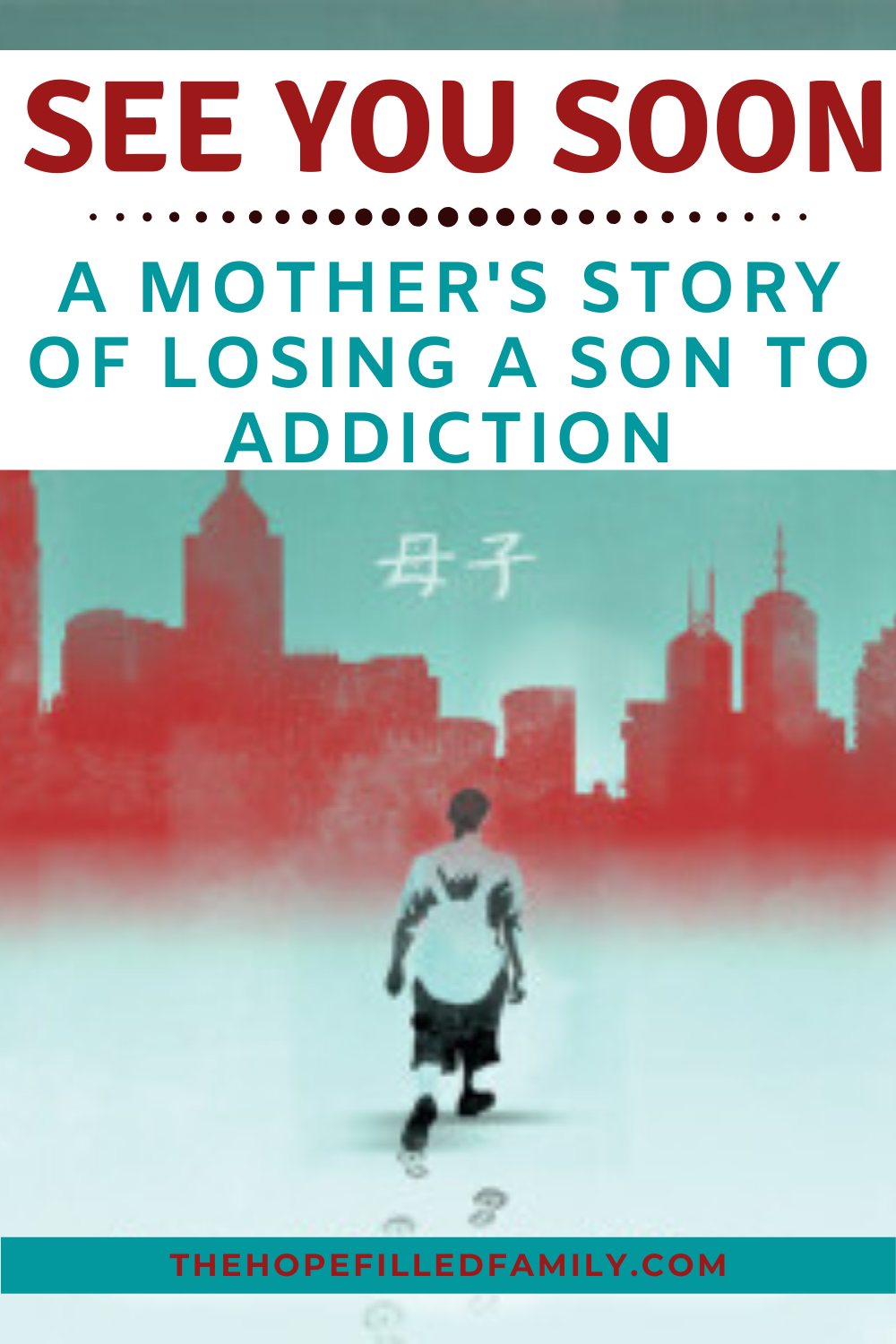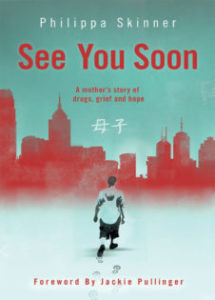 See you Soon
'See you Soon' is Philippa's story of Jim's life and death, the effect it's had on her, and what she's learned through it. I make no apologies for the natural bias of this review – the Skinners are our friends and were our church and small group leaders a few years ago, so I know them to be 'normal' folk, but with much faith and integrity. I cannot recommend this book highly enough.
Philippa writes with beautiful, honest eloquence. You will warm to her family even if you've never met them. Jim had been working in Hong Kong for three years with St Stephen's Society, which helps drug addicts and prostitutes break free from their addictions and come to faith in Jesus Christ.
Stigma
God was so clearly moving in Jim's life, and blessing others through his ministry, that the unanswered question of why God didn't choose to heal him from his own addiction could have left Philippa and Graeme faith-less themselves.
Then there was the shame and stigma of being the family of a drug-addict – not to mention the guilt – was it their fault? Could they have done things differently?
But, despite all the battles they had to face, they chose a different path.
Fruitfulness
From my naive perspective, inexperienced reader of bereavement literature that I am, Philippa's telling of their journey is brilliant. It doesn't offer glib answers – an "everything's OK now" sort of approach – but neither is it full of morbid fear and bleak hopelessness that a book of this nature might be.
Philippa draws on useful sources – Scripture passages, books, philosophers, poems, songs, charities – as well as articulating her own thoughts about suffering and bereavement. It is clear that God has used the last five difficult years to bear fruit in the lives of the Skinners.
Why everyone should read this book
* it will give immense hope to anyone suffering a bereavement (especially a drugs-related one) or supporting someone who is
* any parent will relate to Philippa's story of desperate love for Jim, and will feel a portion of her loss
* it will make you think about suffering and, in particular, the ongoing spiritual battle in new ways
* it will challenge your ideas of faith, grace, sin and salvation
* it bears incredible witness, through the awful tragedy contained in the pages, that our God is sovereign and asks us to trust Him, despite unanswered questions
>>Read Gail's story of how her 'off the rails' kids came back to God<<
>>Read this if your child hasn't pursued the faith you nurtured in them<<
Giveaway now closed.