I use affiliate links in some blog posts. If you click through and make a purchase, I earn a small commission at no extra cost to yourself. Thank you for your support.
So you have a baptism coming up and you're like When was the last time I went to one of these? How long ago was that? Was it possibly even my own?
Baby baptisms or christenings are not usually frequent occasions for even the holiest among us, so you may feel a little out of practice when it comes to etiquette. What do I wear? How early should I turn up? Is there something special I need to do in the service? What do you give a child for baptism?
This last question is what I'm here for: to give you a run-down of lots of fabulous gift ideas for every budget. It's your one-stop-shop of helpful baptism gift information!
And if you happen to be one of the godparents, open a new tab right now for my post What is expected of a godmother or godfather? for loads of helpful ideas.
(Oh, and if you're looking for baptism gifts for older children or teenagers, just click the link! I have a heap of recommendations for you right there.)
Do you give a gift for a Christian baptism?
Of course these days there isn't such tight etiquette around what you should or shouldn't bring to a baptism. It's really up to you as to whether you want to bring a gift or not.
The main celebration of baptism is the welcoming of a child into the Christian faith, so if you've been invited to share in this then the parents will be delighted that you've joined them for their festivities. They won't have invited you expecting a present. (And if they have, I wouldn't call them friends!)
But, having said that, if you've been invited to an event involving free food and drink, I think it's polite to bring a small gift. If this is out of budget for you right now, just a simple card with a heartfelt message would be hugely appreciated. The parents of the baptism child may well keep these in a memory box or scrapbook (mine did, and I still have them, 40 years on!).
There are plenty of ideas of where to buy lovely baptism cards at the end of this post.
If you've just been invited to the ceremony, and not any kind of party afterwards, then there's definitely no pressure to bring a gift.
And don't be offended if this is the case. We invited a lot of people to our twins' dedication service, and served cake afterwards so that they could still feel like they'd taken part in the celebration, because unfortunately we couldn't fit everyone in our home for lunch afterwards. If you've been invited to the service, that's the main part!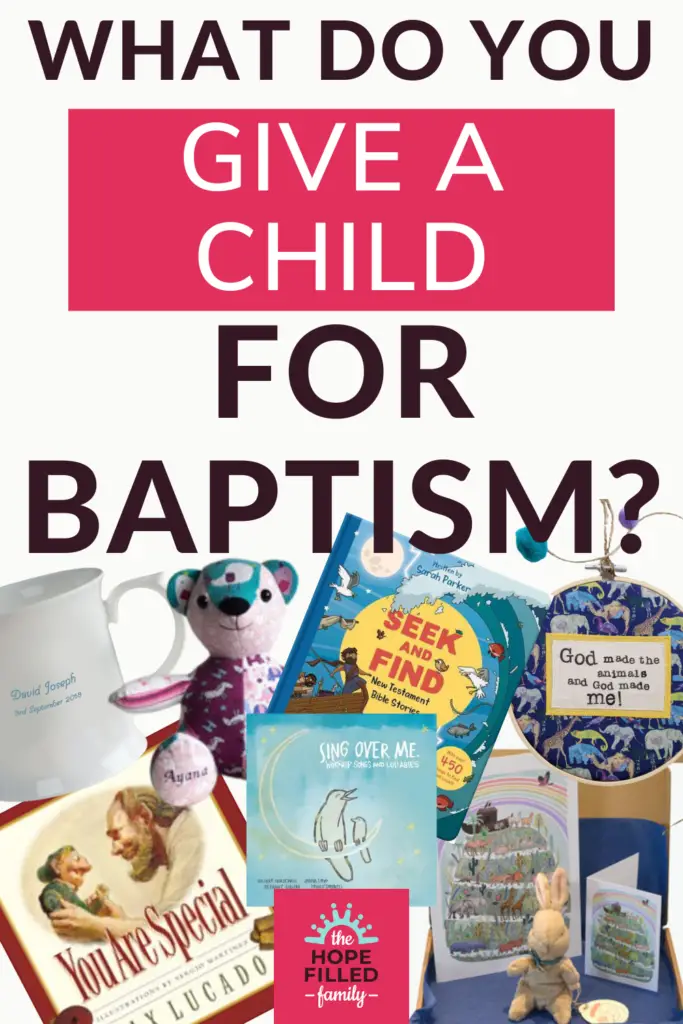 What is a traditional gift for a christening?
These days, of course you can pretty much give whatever you'd like, but traditional christening gifts are:
Bible – obviously!
Cross on a chain – for future use, to identify as a Christian
Silver item – silver denotes purity/innocence, but is also a sign of wealth; traditionally a silver gift was a way of wishing prosperity on a child's future (think of the phrase "born with a silver spoon in their mouth")
Do you give money for baptism?
It's absolutely fine to give money for a baptism if you're not sure what gift to choose. Perhaps you don't know the family well, haven't time to go shopping or just don't like buying gifts.
If you'd prefer to buy a present, though, this is absolutely fine too. Either money or a wrapped gift is perfectly acceptable for a baptism – you choose what you're more comfortable with.
If giving money, consider whether you'd like to give it to the child or the parent.
Giving to the child is a lovely way of contributing to his/her future. In this case, consider asking the parent/s if they have a trust fund set up for their child, and what's the best method of transferring money into it.
If it's for the parents, perhaps giving money in the form of a gift card to a baby/child store would be helpful and practical. After all, raising a child is not cheap, and perhaps you feel particularly that your role at this stage is to support the parents as they raise their child.
If you're wondering what do you give a child for baptism – the answer is: either money or a wrapped gift is appropriate, and will be gratefully received. (And I have lots of gift ideas below!)
Baptism gifts for boys? Girls?
People often search for suitable baptism gifts for a boy or a girl. The truth is: pretty much anything you could give to a boy would be suitable for a girl – and vice versa!
Especially if the baptism candidate in question is a baby, please don't implant unhelpful gender stereotypes at such a young age. If you're giving a gift designed to grow and build a child's faith, this is relevant regardless of their sex.
What should you give at a baptism?
What DO you give a child for baptism then? Here are some ideas – but please click the links for even more suggestions!
1. Bible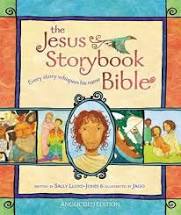 A Bible must be the most popular baptism gift, and for good reason – it's the bedrock of the Christian faith!
But please don't choose your Bible gift purely based on its looks. Just because a Bible is pretty doesn't mean it will be used – in fact, it's probably less likely to get taken off the shelf!
I have an incredibly helpful list of really good children's Bibles right here, including a brief review of each one, so give that a gander before you buy.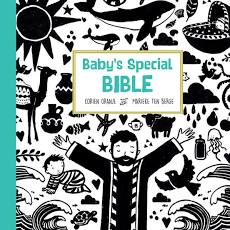 If you haven't got time to browse, here are my top three choices for a baptism: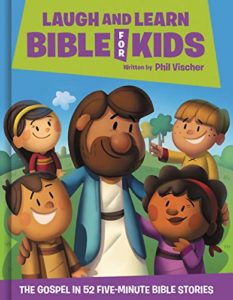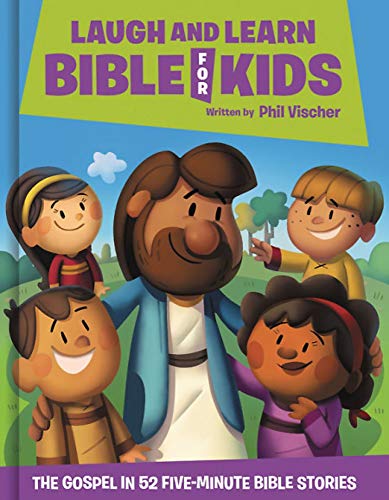 2. Christian children's book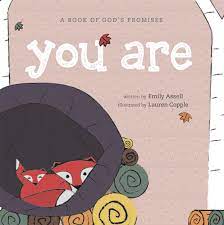 Honestly, there are So.Many.Lovely.Christian.Kids.Books out there right now, it's hard to be succinct!
If your little friend is being baptised near Christmas or Easter, do check out my reviews of Christmas books and Easter books for kids – they contain loads of suggestions and will help you enormously.
Otherwise, my top five picks for all year round would be: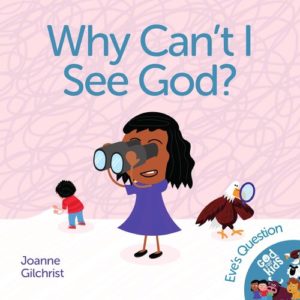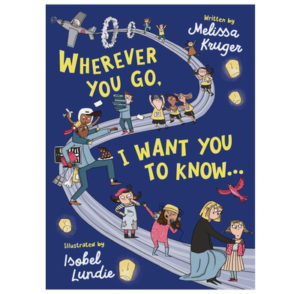 3. Silver object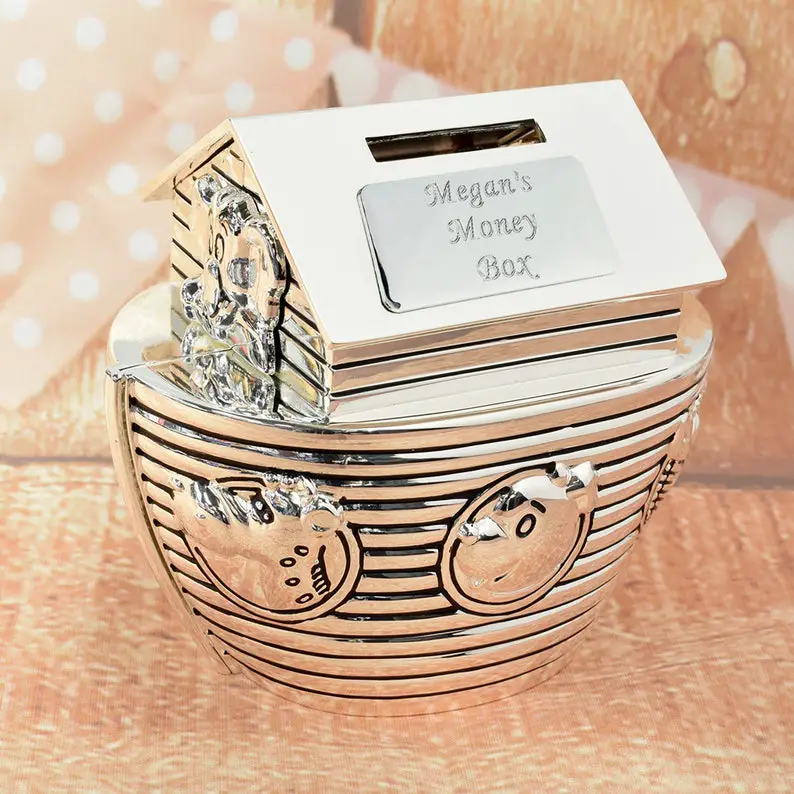 What do you give a child for baptism if you don't want to give a religious gift? Perhaps the parents are not regular church-goers, or you're not, or both. Perhaps you're just not comfortable choosing or giving something faith-based.
In that case, you can't go wrong with something made of silver. Silver is a traditional choice for a baptism gift; it can denote purity, innocence, wealth and prosperity.
But with space being at a premium for many families, if you're planning to buy something silver, make sure you go for practical which can be used, rather than an ornament which requires a special place – not to mention dusting!
For example, what about a silver Noah's Ark money box, a silver photo frame or a silver trinket box? If you can stretch to getting it engraved with the child's name and baptism date, even better.
4. Silver jewellery
A simple cross or fish symbol on a chain is a traditional Christian gift, but if you're looking for greater choice, check out Bloom Christian Jewellery which has a wide range of gorgeous bracelets and necklaces, all based on Bible verses.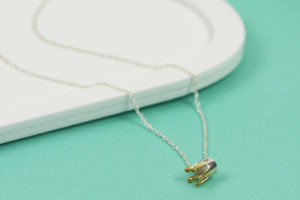 You can choose from the "victor's crown", "bloom where you're planted" flower, words such as "blessed"/"joy"/"love" and many more designs.
5. Art print
Something special to hang on the wall makes a lovely gift for a baby – and when they grow up and leave home, they can take it with them for loads of sentimental value.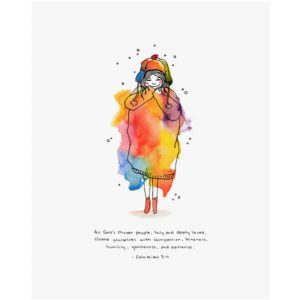 If you're in the US, I highly recommend God's Fingerprints, who have a wonderful selection of faith-based artwork. My daughter has this "Clothed in Love" print above her bed and the colours are WOW.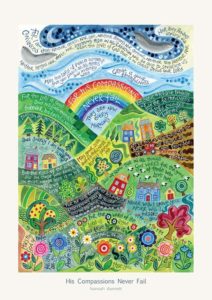 If you're in the UK, check out Hannah Dunnett's distinctive word-and-picture prints. Each print contains a Bible passage or hymn words, and is full of colour and detail for a young child to enjoy.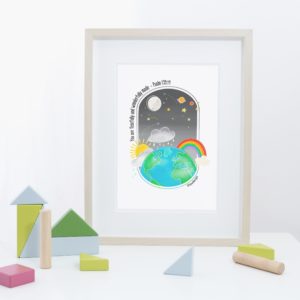 There are also loads of brilliant prints by different artists represented over at Cheerfully Given. I think this 'Fearfully and Wonderfully Made' print is one of my faves!
6. Decor for child's room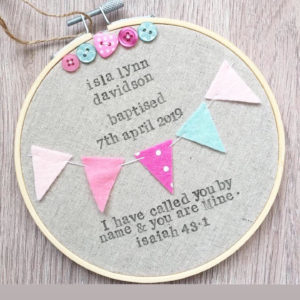 These beautiful decorations for the nursery (from Cranberry Lime) would make a wonderful memento of a special baptism day. Check out the full range here!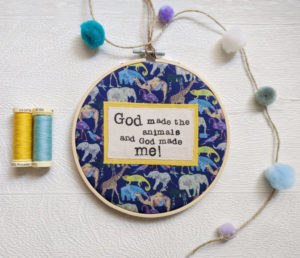 Ellen Hopkin also has a beautiful range of hanging hoops suitable for baptisms. Check our her range here.
7. Music
Way back in the heady recesses of time when our eldest was dedicated (2010), most people still used CDs – not so anymore, but do check: many cars still have CD players, and families are grateful for stuff to play on road trips. Check out my recommendations of fun, faith-filled family music right here.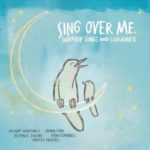 If the baptism child has access to a CD player in their room at night, Sing Over Me is the most wonderful album you could buy for going to sleep with. It's a set of worship songs in calming, lullaby-style arrangements.
My four kids have each listened to it loads – the youngest boys are still listening to it (aged 7), so it's definitely a value-for-money purchase!
If your baptism family doesn't own a CD player, why not make them a Spotify playlist of favourite worship songs? You could use my family worship recommendations to help!
If your baptism child is lucky enough to have some outdoor space, this makes a super fun gift: a baptism tree which grows with the child! It can be pot-grown for up to five years, so even a small yard or balcony will do, plus it comes with a silver plaque which you can personalise with the child's name and baptism date.
As the tree grows each year, its growth will be a reminder of that special day, as well as a celebration of how your child is growing and developing each day.
A personalised mug like this one (from Getting Personal) is such a great baptism gift as it's practical and stylish! What a wonderful way to commemorate the special occasion – and baby will get much use out of it as he grows up.
10. Soft toy gift set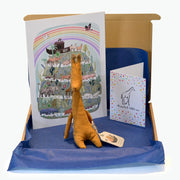 These gorgeous gift sets are from Frog and Gnome – choose from a giraffe or a bunny. Each set comes with a beautiful Noah's Ark wall print plus blank greetings card for your own message – although Rob and Naomi are happy to write your message and send direct if you can't make the baptism.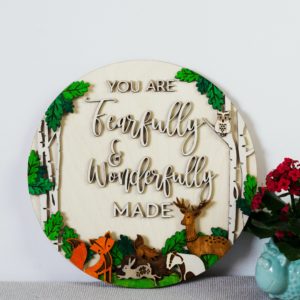 This wooden nursery sign, featuring a phrase from Psalm 139:14, is a gorgeous addition to any child's room. Check out the whole range here.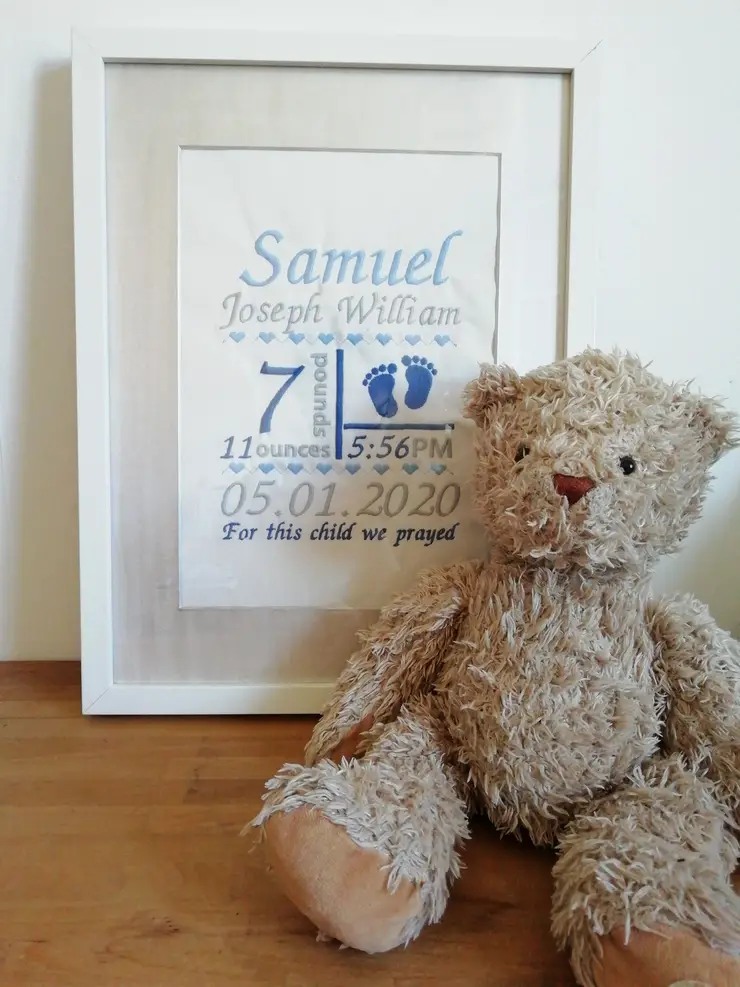 Nothing says "traditional baptism gift" better than a good old sampler, and these gorgeous up-to-date versions from By Jess can be customised in any way you want. You could include the birthdate, the baptism date or both!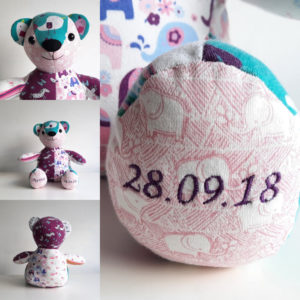 This is such a special gift from By Jess: a gorgeous jointed teddy bear made from fabrics which hold significance for the baptism family. You can also have the feet personalised with name, baptism date or any other special words.
It's definitely a gift idea to share with the parents first; if they agree, then they'll happily pass you some of their baby's grown-out-of clothes, blankets, or maybe the baptism outfit itself, if they're not planning to sell it on or use it for another child, and don't mind a late gift.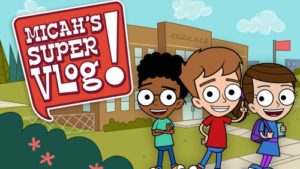 If the baptism child is a little older (2+), a subscription to Minno Kids could be a wonderful baptism gift idea. With thousands of episodes of faith-based cartoons and shows including Veggie Tales and What's in the Bible, it's a wonderful subscription-service which helps kids develop their faith – and helps parents get a moment's peace, safe in the knowledge that what their children are watching is healthy, Biblical and fun!
At just $6.99 per month, and available worldwide, the gift of a month or two's subscription would suit a smaller budget, whilst those looking to spend more could sign up their young friend for 6-12 months.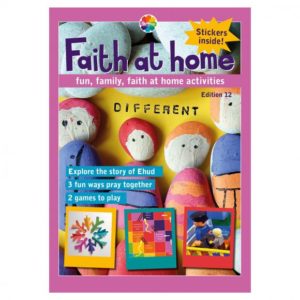 Here's another wonderful gift for slightly older ones (I'd say 3-11 year olds are likely to get the most from it). If you're in the UK, why not buy a Faith at Home subscription from the wonderful Victoria Beech (aka Godventure)?
For just £4/month, your baptism child will receive monthly emails, plus a wonderful mini-mag every other month, absolutely crammed to bursting with creative ideas for exploring a particular Bible passage or theme. There are things to make, stickers, games, play ideas and so much imagination. If your baptism child (or their family) loves being creative, this would make a wonderful gift!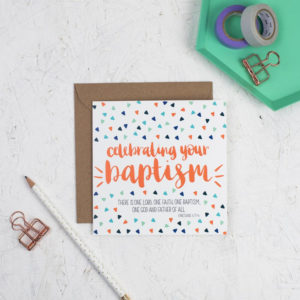 Don't be caught out by leaving it to the last minute when it comes to buying a baptism card. Relying on supermarkets or Clinton's is a dangerous game, and will push you into a cesspit of doves, halos and blond-haired Jesus characters.
Nope.
The good news is that there are LOADS of wonderful Christian creative businesses who create gorgeous baptism cards, and they won't take long to reach you.
Hope and Ginger send all their deliveries first class, and have a fabulous selection of baptism cards (and gifts).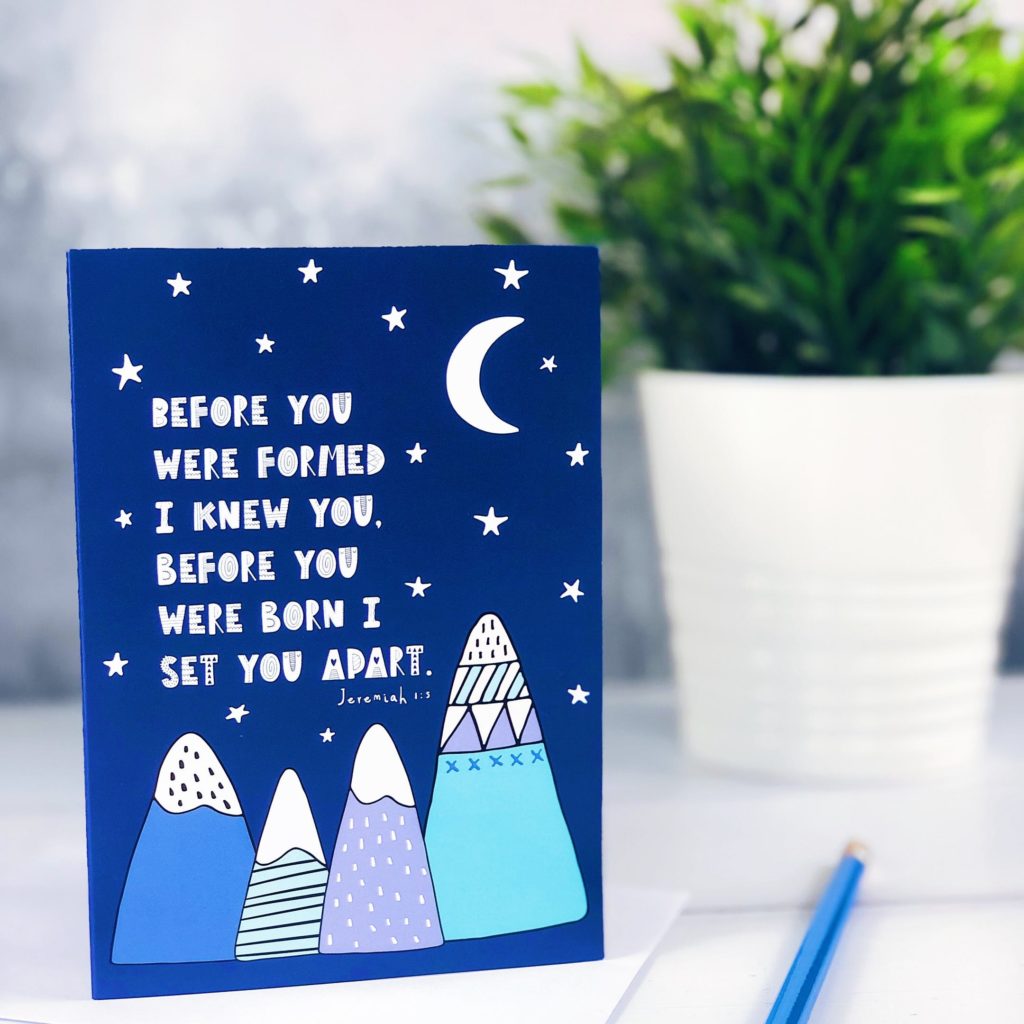 You'll also want to check out the amazing christening card range available at Cheerfully Given, who feature a number of different Christian designers.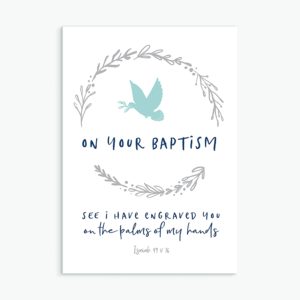 Plus I love this cute card from Frog and Gnome!
***
I hope this post has given you some answers to the question "What do you give a child for baptism?" Which gift did you go for? Have you got any more fun gift ideas for baptism?