I use affiliate links in some blog posts. If you click through and make a purchase, I earn a small commission at no extra cost to yourself. Thank you for your support.
So that's it, we've done it. Apparently. We've crossed the most important hurdle in this very bizarre process. Our status has shifted from 'prospective adopter' to 'approved adopter'.
"Does it feel like the burden's been lifted?" asks one friend.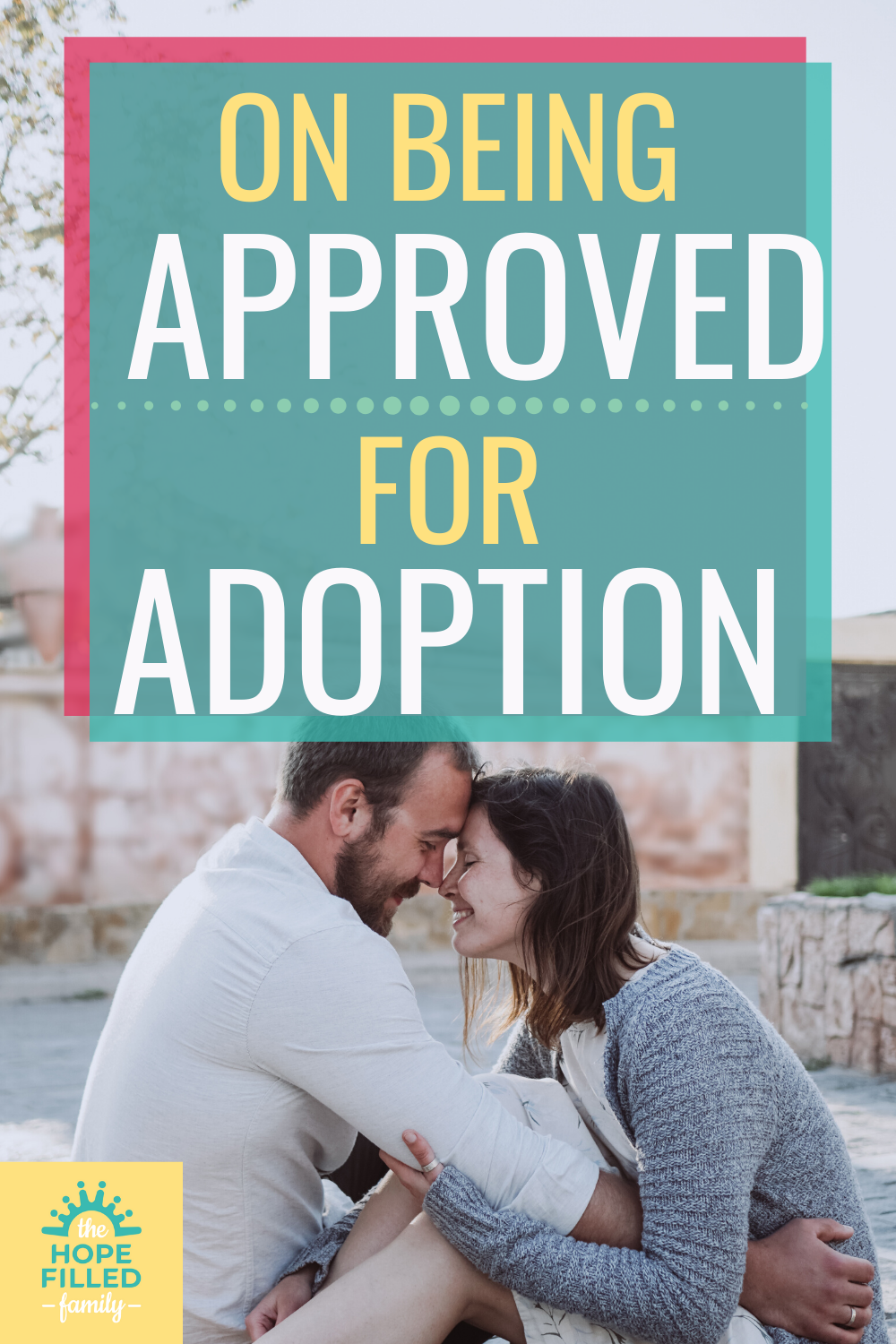 Hmmm. I know what she means. And yes, in one sense it does.
We no longer have to use tentative 'if's in conversation. We don't have to wonder what the adoption panel will ask or what they'll make of our report. We can look forward to the future with the certainty that we will be growing our family through adoption.
On the other hand, though, there's a new burden to take its place. The burden of OK we really do have to get out of the boat now.
Isolating
Speaking of adoption in the theoretical sense and speaking of it in the practical/expectant sense are two very different things. One is confident, assured, smiling – everyone else is on board and thinks you're wonderful for doing it.
The other is unsure, unsteady and just a little bit isolating – suddenly you're in a place no one else can go, and it's slightly frightening. How do we choose a child? Will we 'just know'?
No timeframe
I can understand why people ask how long the process should take from now on, I really do.
But I'm never going to be able to give a satisfactory answer to that one. Finding a family for a child who needs one – for life – is not something to rush. You can't create a family by randomly assigning parents to children, or vice versa, and expect it to work. There is a thoroughness to the process, many different stages designed to ensure – as much as is humanly possible – that the parent-child match is a good fit.
So, no – I don't know how long it will take from this point, and nor would I want to assign a timeframe.
What happens next?
A better question is 'What happens next?', for which there is a clearer answer. Essentially, we are now looking for a child.
This can happen in different ways. Our social worker receives details of children on the adoption register, which she can forward to us if they match our criteria. We can search for children on a secure web register. And we're planning to go to an adoption exchange event, where lots of different local authorities will have details of children who need families.
Only when there has been a 'match', approved by both social workers, will we have an idea of timing.
How do we 'choose'?
No one told us that looking at children's profiles, knowing that we are now in a position to make enquiries, would be this hard. We were prepared, of course, for the tough life stories – but we didn't realise how clueless we would feel about how to proceed.
Do we ask for details of any child who matches our criteria? Or just pick one or two? What if other adopters have got there first? Should we subscribe to the online adoption registers? And if so, for how long? They offer subscriptions for 1 month, 3 months, 6 months and a year – how are we supposed to know what to choose?
From theoretical to actual
Life post-adoption panel is exhilarating, exciting and filled with hope.
It is also confusing, nerve-wracking and emotional. Out with the theoretical case studies – and in with the actual children, the ones with actual lives who actually need a family. They are why we're in this process.
I'm holding on to a thread of faith which believes that God will lead us to the right child or children – whilst also having no clue how He will do that. We trust God for the outcome, but can't see the process.
In other words, just like normal life.