I use affiliate links in some blog posts. If you click through and make a purchase, I earn a small commission at no extra cost to yourself. Thank you for your support.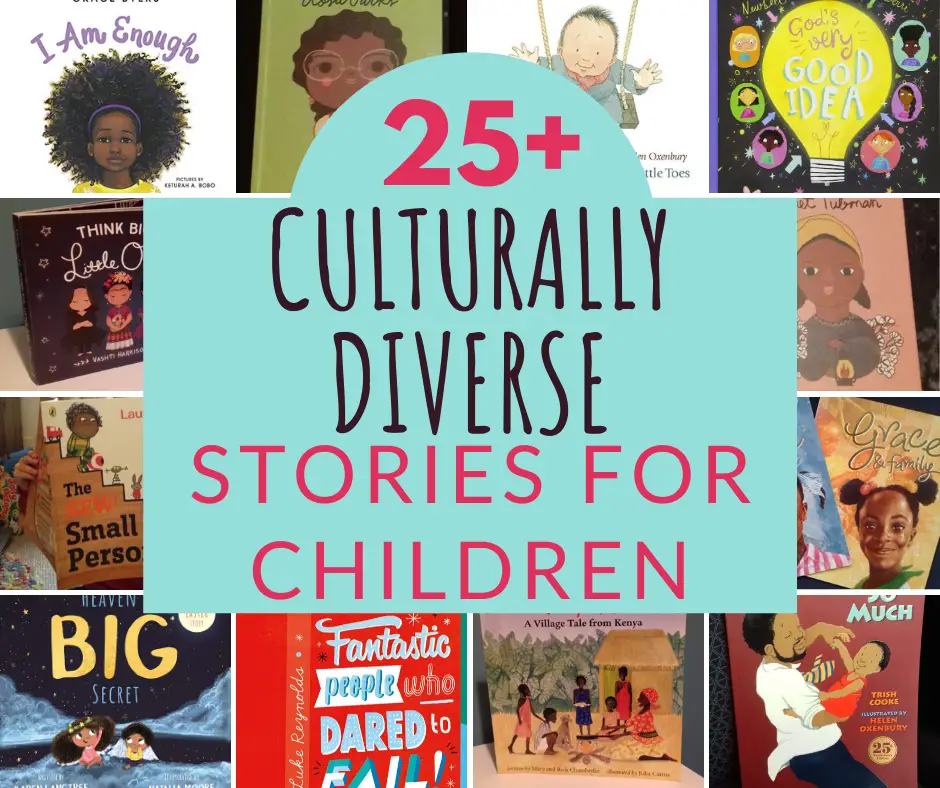 If you're like me – well, firstly, please accept my sympathies. And secondly, you may have been left in a bit of a parenting whirlwind over the last few weeks.
Events of racial unjustice have unfolded which, sadly, we have seen before. However, this time there's a difference. White Westerners (like me) are starting to acknowledge a much deeper racism than just the surface stuff we try to avoid in our own attitudes.
We are starting to listen and learn and listen some more to the diverse stories of our BAME friends, understanding a bit more about systemic racism, white privilege, and how we can change things in the future.
All sounds a bit wonderful doesn't it?
Just one problem – how do we do it? Most of us reading this blog will be up to their eyeballs in kids and nappies and homework and emotions and meal plans and work and snacks and decisions and money and laundry. What can we actually do to help make the world a better place?
I hope you'll be as excited as I am to hear that I have some blog posts planned for the next few months which will help us think through our own impact. The best part of all is that you won't have to listen to me droning on – I've drafted in some BAME friends of The Hope-Filled Family to share their perspectives and help us learn more about our role, going forwards.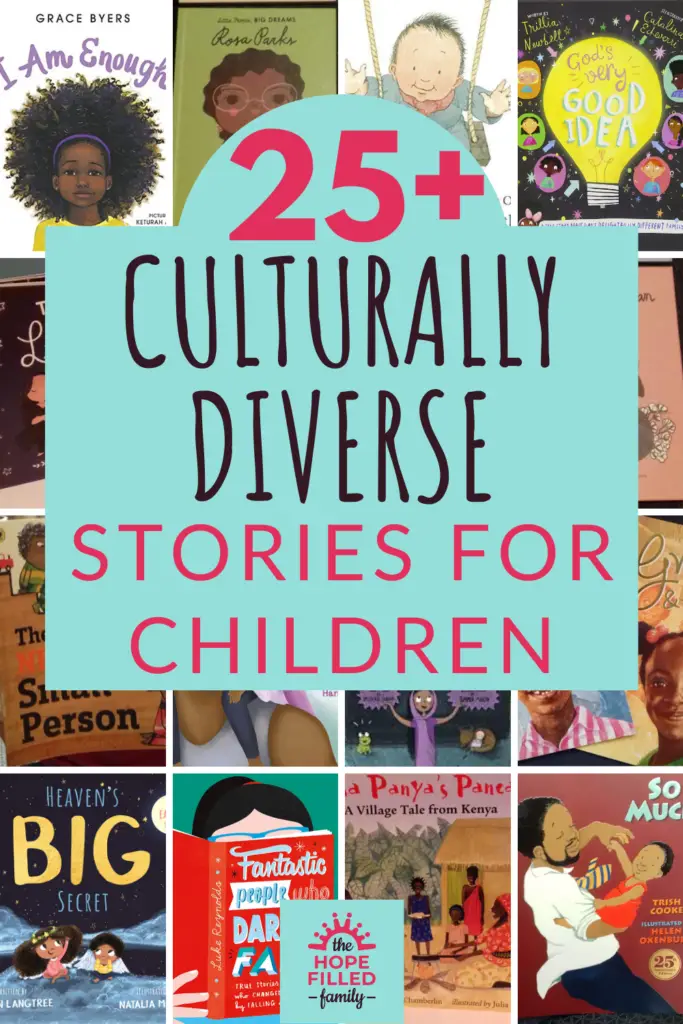 Diversity in children's books
One place I wanted to start, though, was to share some recommendations for children's books about cultural diversity. You can find these lists all over the place, but it's also very likely that this one may be the first you've seen.
And, even if you've read many similar lists – well, we all like different things, don't we? It can be interesting to see what makes it onto each list.
I'm ashamed to say we don't own all the books I've recommended below. This whole event has made me realise how pitifully few diverse stories we actually own. So I'm indebted to several kind friends for lending me their collections, or pointing me in the direction of YouTube storytelling videos, so that our family could test out every single one of the books we're recommending.
There's a lot of variety within the following books about cultural diversity, and I believe it's important to have this variety well-represented on our kids' bookshelves.
Our children need books set in other areas of the world, as well as books featuring BAME characters set in our own culture. They need fiction and non-fiction, books which deal directly with race and books which don't raise the issue, but are simply inclusive of different ethnicities.
One thing I noticed as I was reading these books to my family was that so many of them deal with diversity in other ways too – perhaps showing a different family set-up, or traditional gender roles reversed. And several are just great for helping little people to manage their feelings, regardless of whether their skin tone matches that of the characters they're reading about.
So – without further ado – here are the best diversity books we've found as a family.
Books set in countries of origin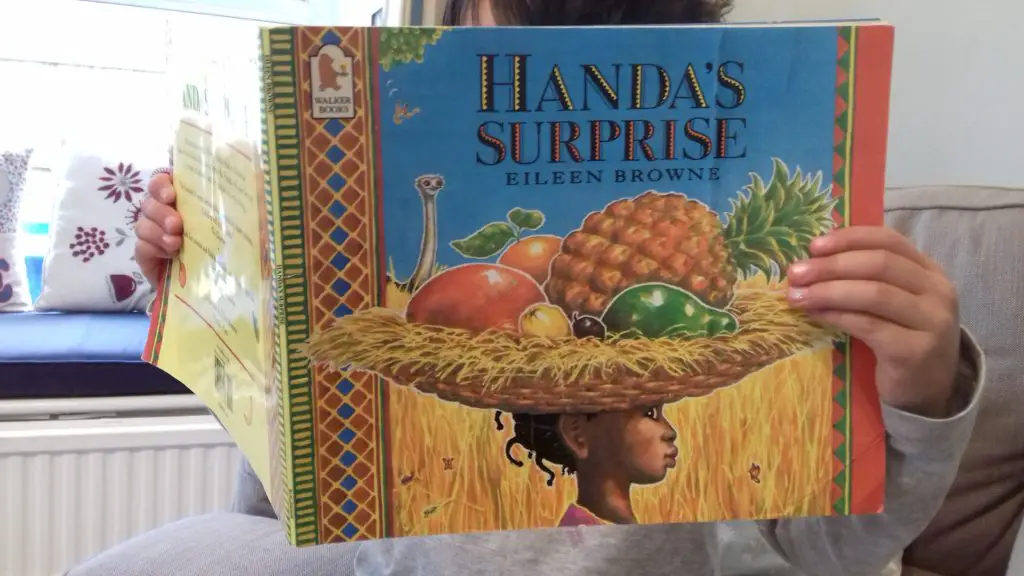 There's a whole series of these captivating books about Kenyan-born Handa, and the daily adventures she gets up to.
Handa's Surprise is a book of few words – but the illustrations tell the story. My 5 year old twins were laughing out loud, as each page turned and they realised, through the pictures, what was going on!
2. Mama Panya's Pancakes (Mary and Rich Chamberlin/Julia Cairns)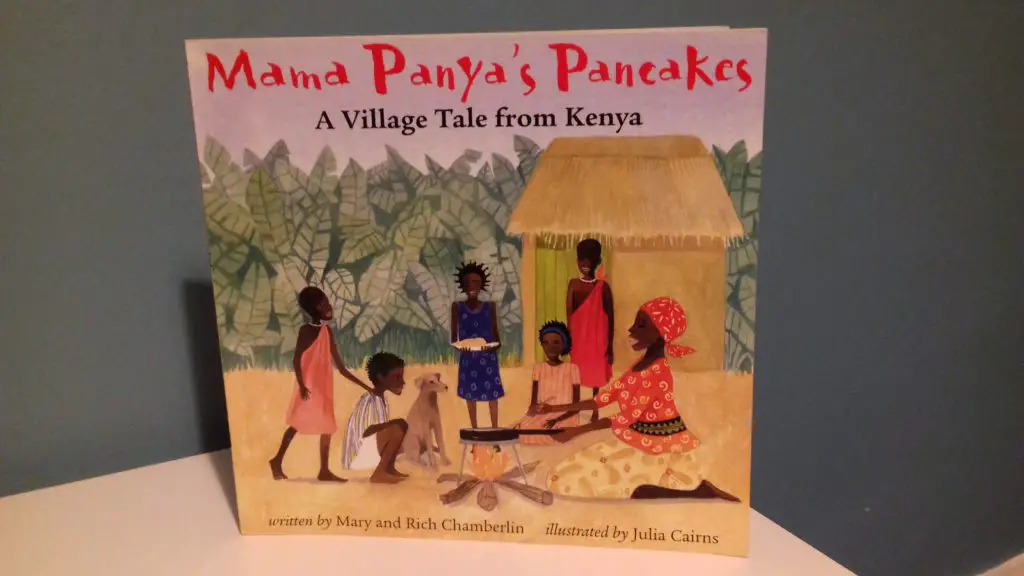 Another book set in Kenya, this is a delightful story of hospitality and community. Adika invites more and more people to join them for his Mama's pancakes – while Mama wonders how she will feed them all!
Although a fiction book, I really like that there are several pages of information about Kenya at the end of the book: facts, language – and even a recipe for Mama Panya's Pancakes.
3. Nelson (Tor Freeman/Jude Freeman)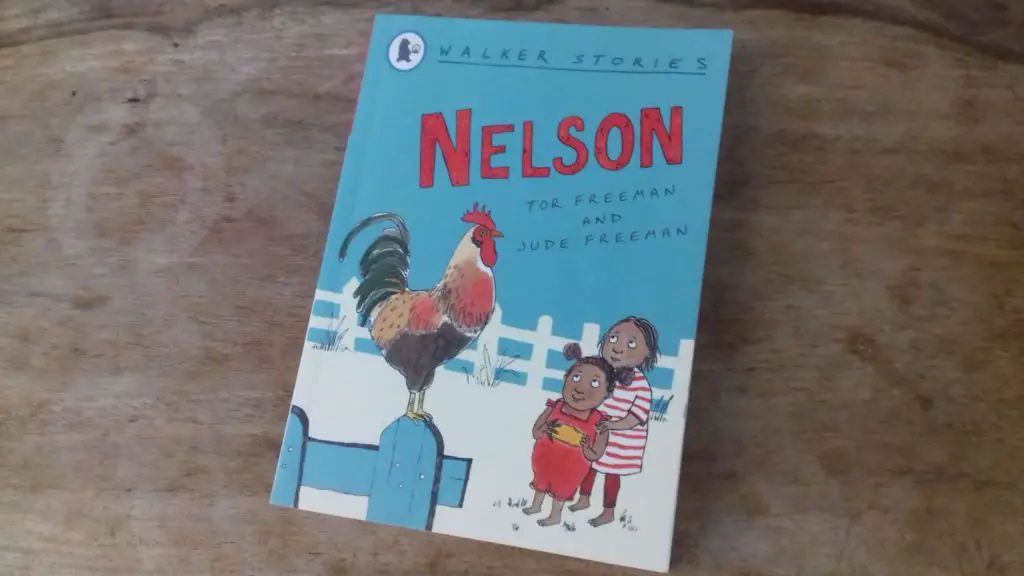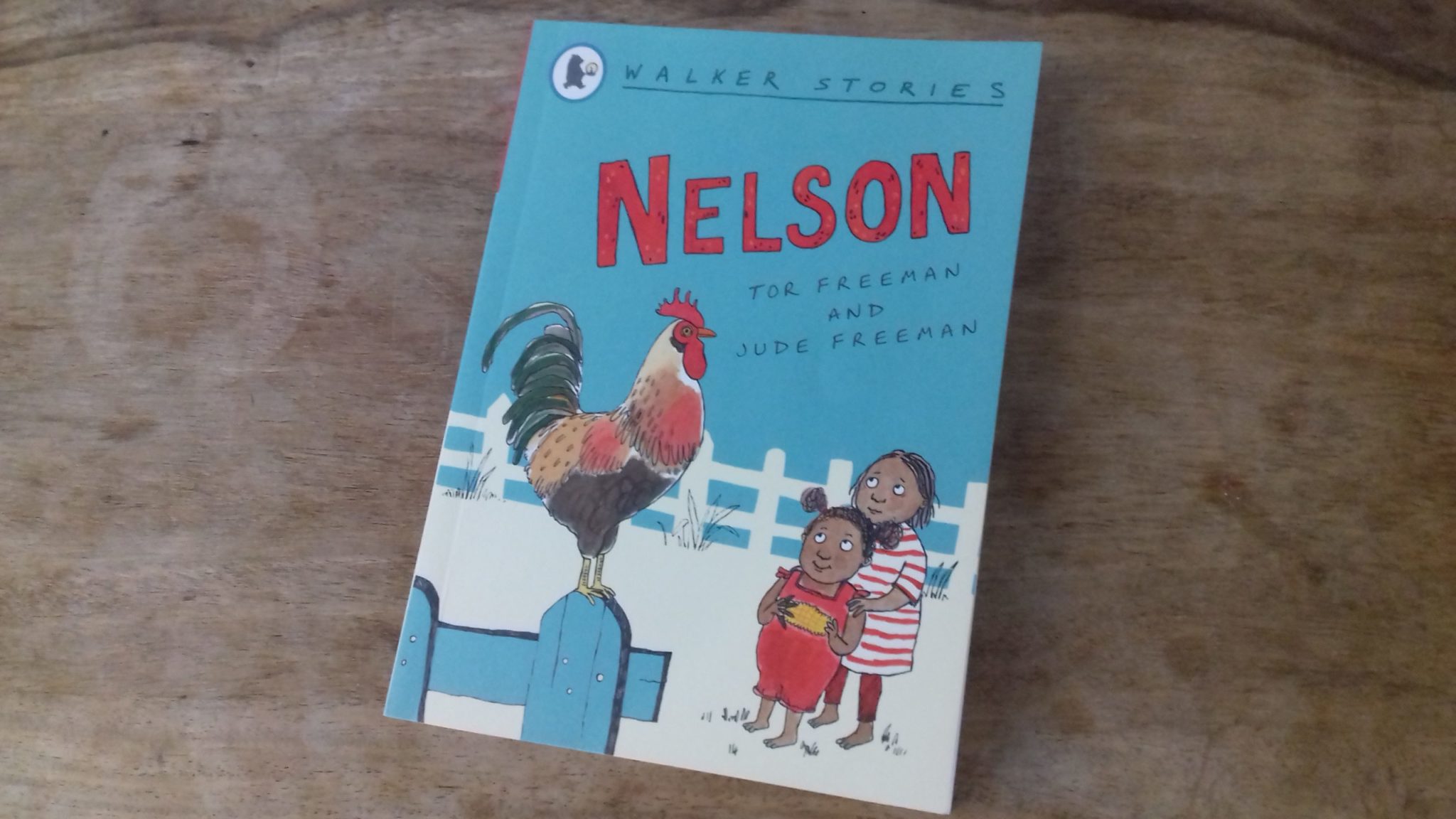 This short chapter book (takes around 10-15 minutes to read in one sitting) is set in South Africa. Flora feels very grown-up, being entrusted to look after Annie on the bus all the way to their grandparents' house, where they're staying for the summer. But can she face her fears about Nelson, her grandmother's rooster?
The message of this book is about managing fear – but, set in South Africa, the text and illustrations feature lots of interesting cultural aspects which will be new to Western children.
I love it when fairy tales get reworked, and this is no exception! Set in an unspecified African country, Little Red goes to visit her auntie, who is ill at home. She walks past crocodiles, giraffes, monkeys and more, before meeting the naughty lion.
Spoiler alert: Little Red manages to outwit the lion! This is a great story featuring not only a BAME hero – but a smart female one too.
>>How do Christians parent for gender equality?<<
Books set in a Western/white culture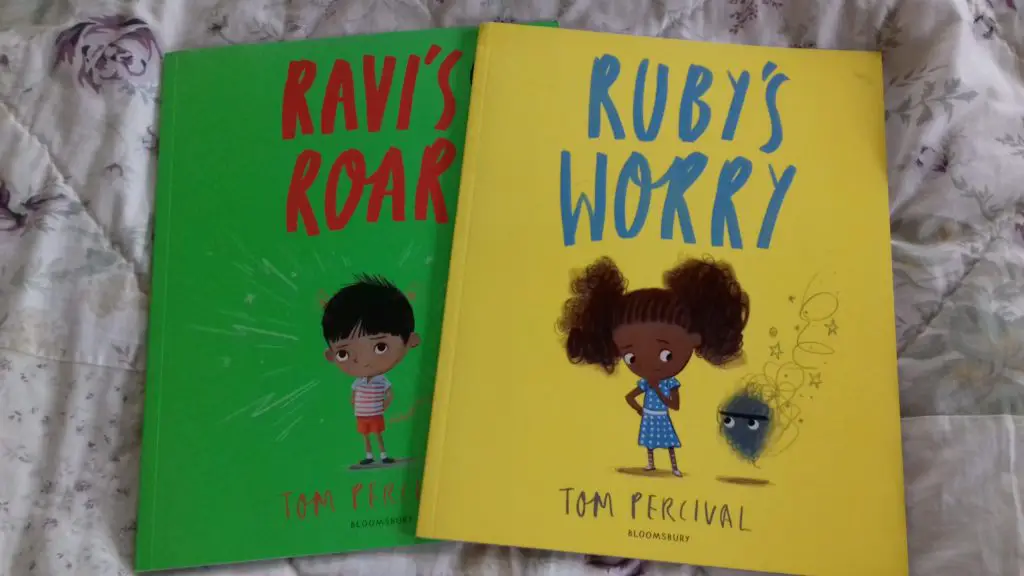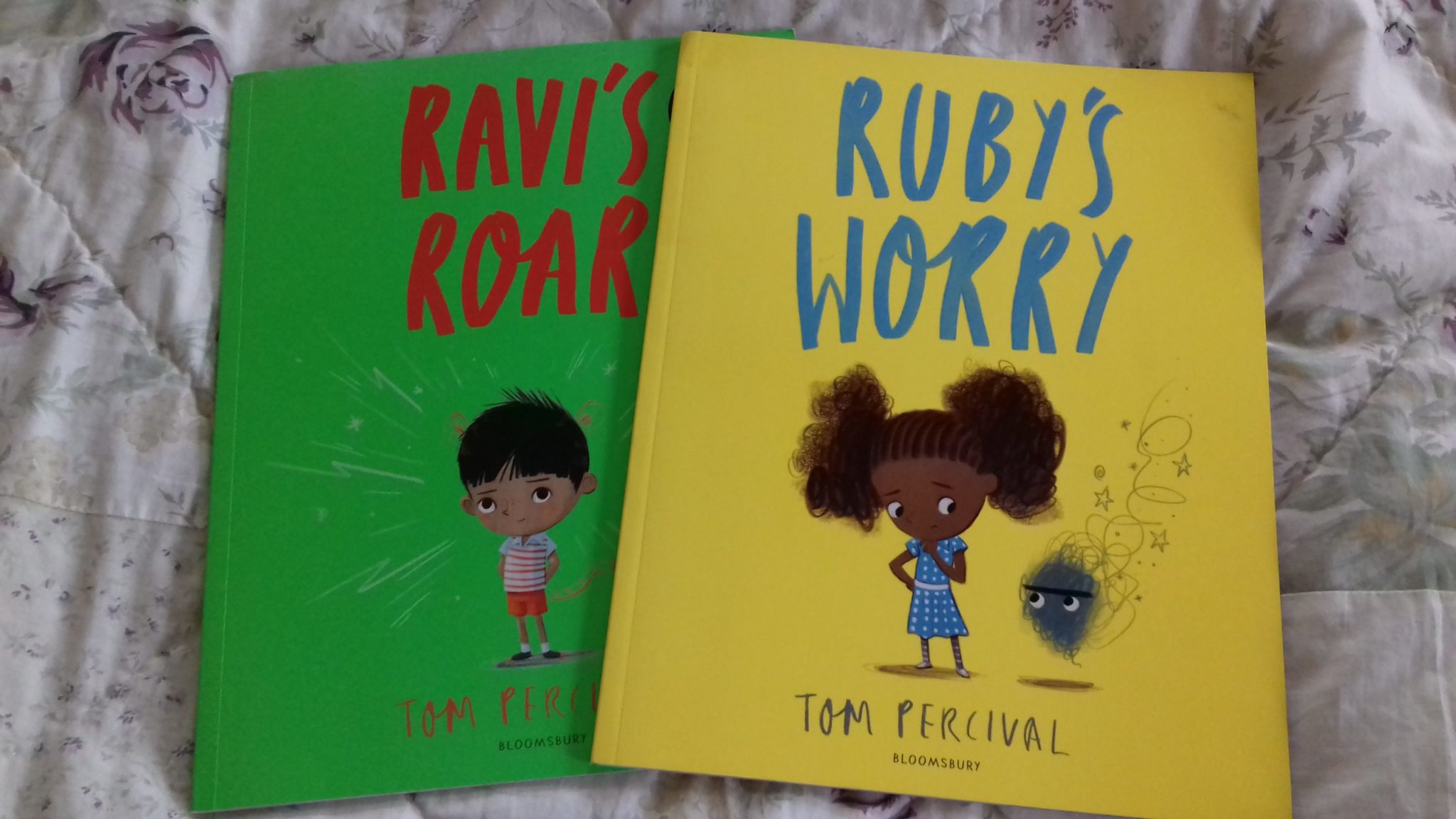 These lovely picture books talk helpfully for children about managing emotions – anxiety and anger respectively. It just so happens that the lead characters in each book are people of colour.
A fourth book in the series ('Perfectly Norman') features a white character, so I love the fact that author/illustrator Tom Percival has deliberately chosen to create each character with a different skin tone.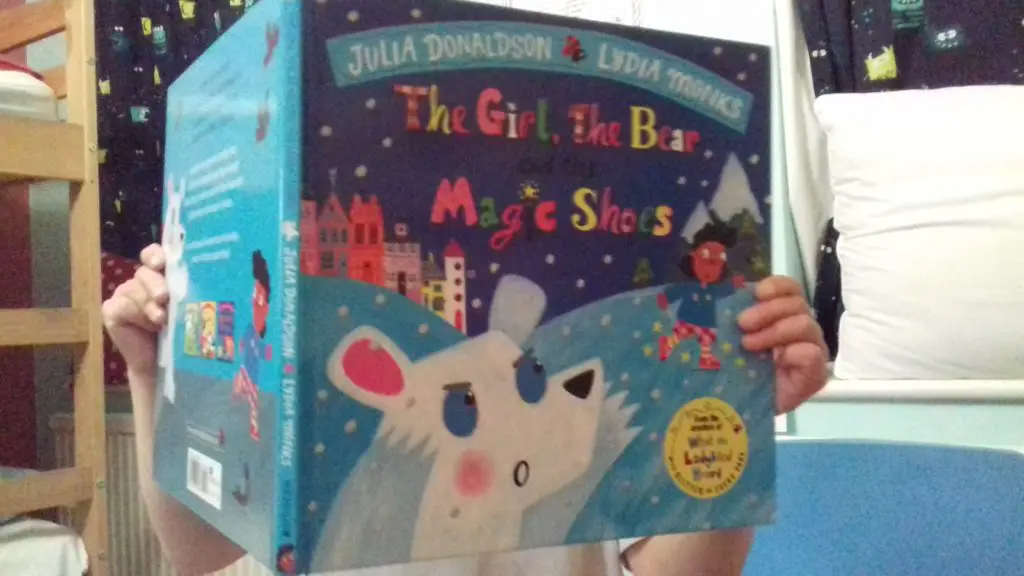 This is a gorgeous fairy-tale of the type we've come to expect from Julia Donaldson, enticingly illustrated by Lydia Monks.
The focus is not the girl's skin colour, but the tale itself, which talks about running away from what we fear might hurt us, and what happens when we face that fear.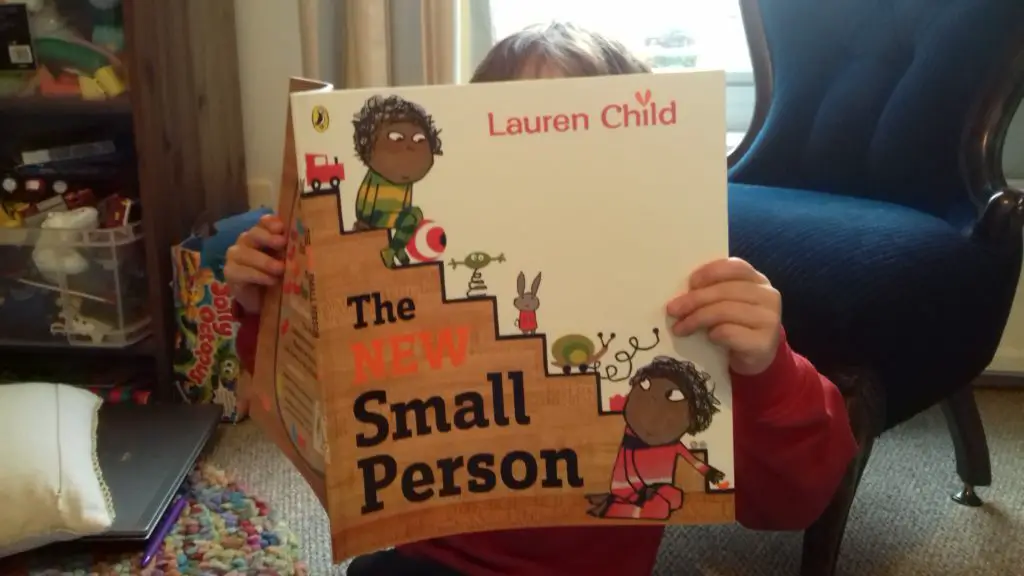 Many parents, when expecting their second child, look for books to help explain what's happening to their firstborn. This is a sweet, funny book to do just that. I highly recommend it if you're expecting your second – but any child would enjoy it!
As usual, Lauren Child writes all the things a small kid would say or think about having a new sibling around. It's such a relatable tale, but one which ends very happily.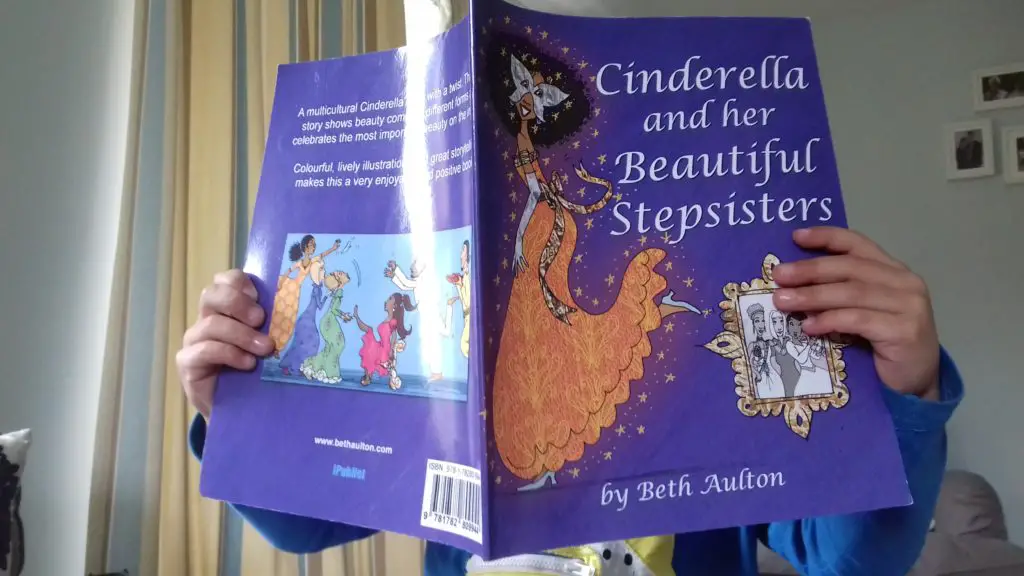 Another fairy-tale reworked, this one is by my very own illustrator, Beth Aulton! (Go check out the awesome book we've released together, Deborah and Jael!)
We're always told that Cinderella's stepsisters were ugly and mean – but what if personal attributes didn't always have to be connected with how we looked? What if the sisters were beautiful – yet still mean? What if Prince Charming married Cinderella not for her outward beauty, but for her inner kindness and strength?
This is an empowering book for boys and girls alike, featuring a strong female BAME lead. My kids love it!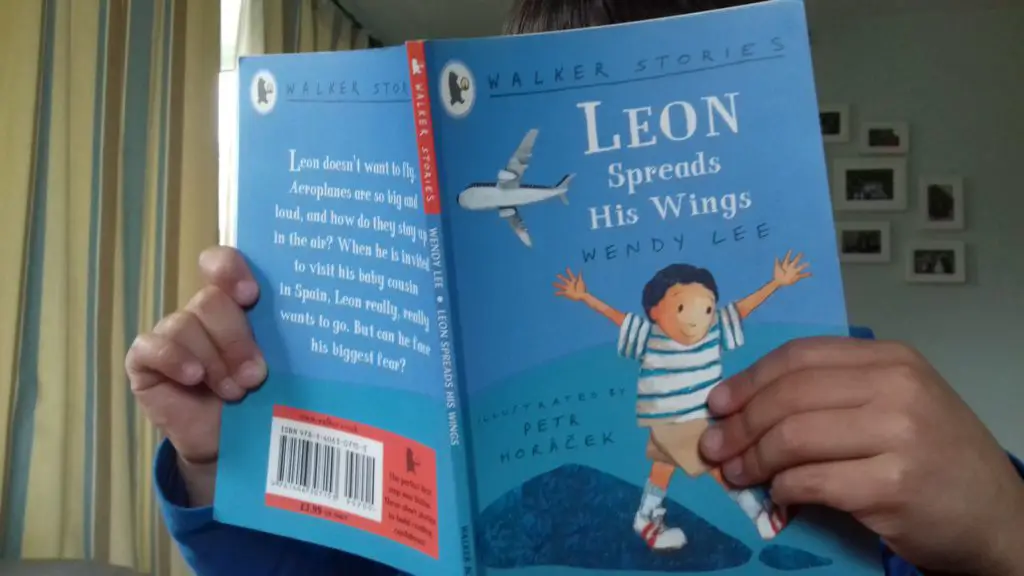 This short chapter book is ideal for older preschoolers/early primary-aged kids, who have the attention span for slightly longer books – yet it can easily be read in one sitting.
Leon is a mixed-race child growing up in a predominantly white culture. This book is about his fear of flying. He doesn't want to go abroad on holiday, and he is in awe of his baby cousin, who comes to visit them on a plane from Spain. But will Leon be brave enough to get on a plane to go to Spain for his cousin's 2nd birthday party?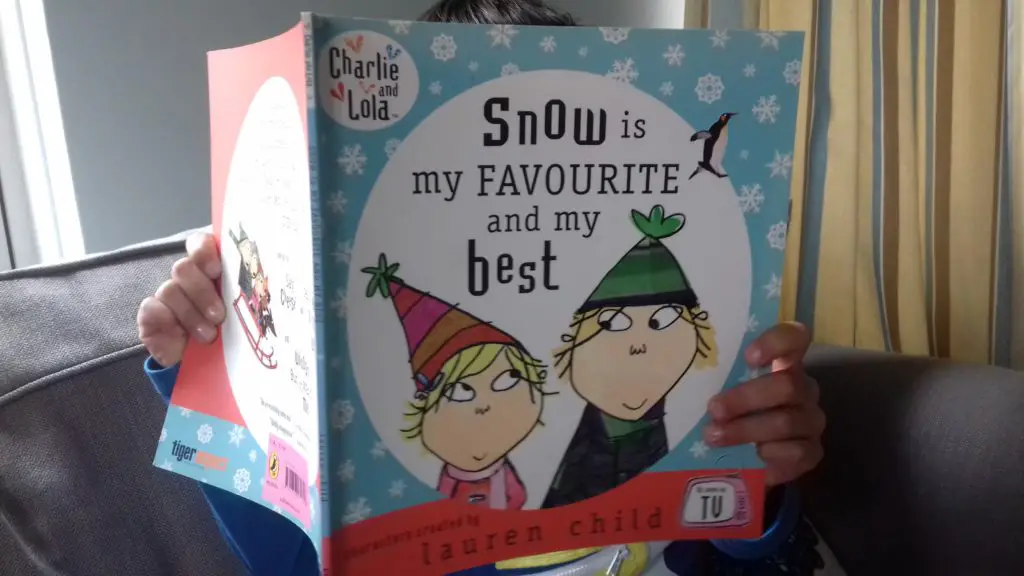 I think every family has a few well-loved books which are brought out time and time again – and the Charlie and Lola series is definitely one of our family's favourites. We've never much been into the TV show, interestingly, but we do love the books!
Lauren Child's typically child-centred stories of sibling squabbles, friendships and school-life are accentuated by her quirky illustrations. Lola's best friend Lotta is BAME and features highly in several stories, including Snow is My Favourite and My Best, Say Cheese! and We Honestly Can look after your Dog.
I love the way Lauren Child often includes BAME characters as a matter of course, and not just to make a point about race.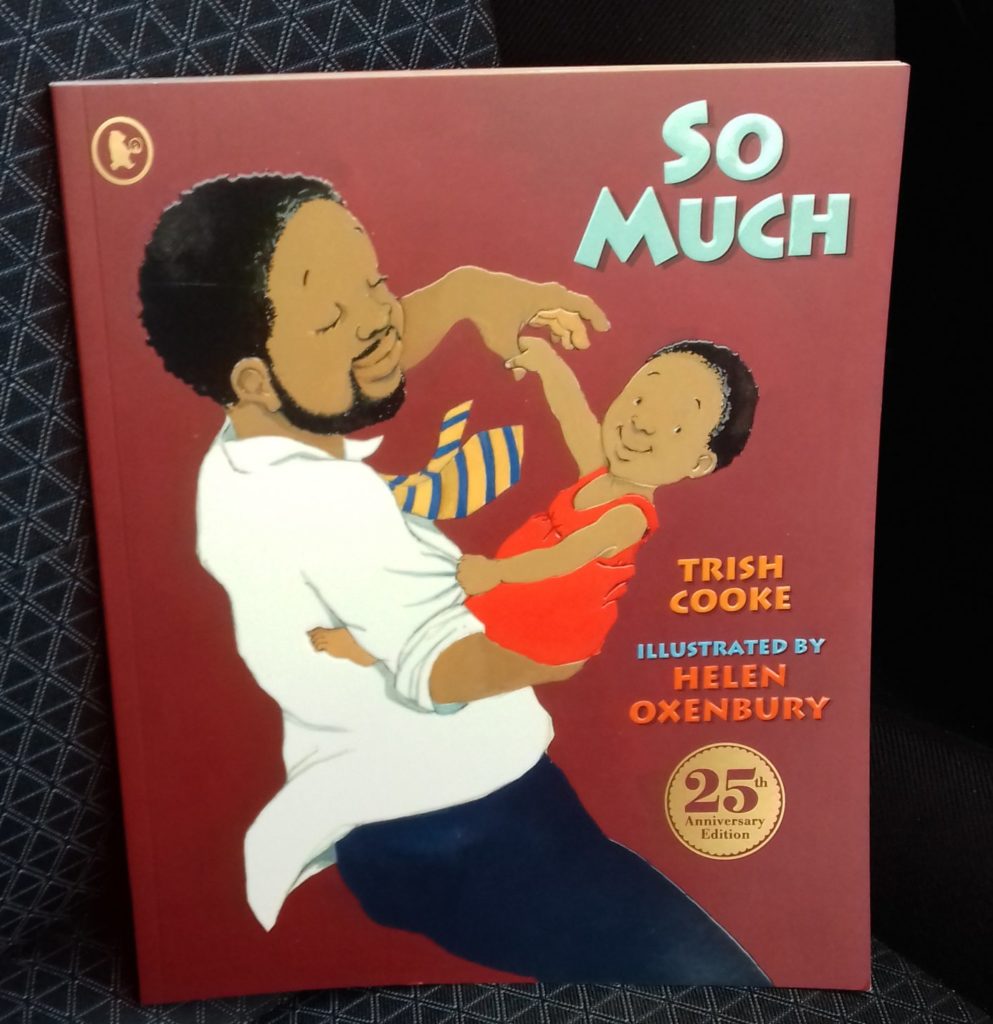 I love this entrancing book about a family with Caribbean roots, and how they love the baby in the family SO MUCH!
As each member of the family arrives, they interact with the baby in different ways, but there is no doubt that the baby is the absolute centre of their lives. The repetitive language makes this a great one for very young children, and I really liked the colloquial Dominican-English used in the book too. Such an enjoyable read!
Books which talk about issues of race
12. Ten Little Fingers and Ten Little Toes (Mem Fox/Helen Oxenbury)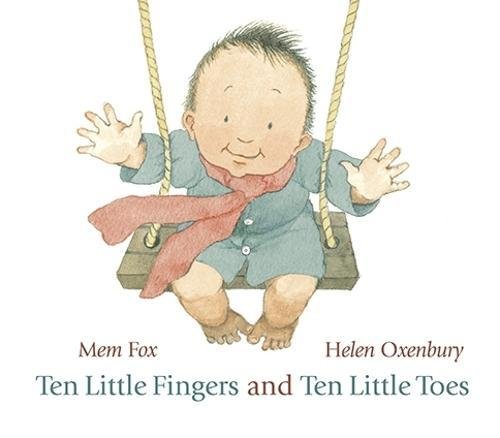 OK, this doesn't talk about issues of race outright, but hear me out: it's the most gorgeous book to read aloud to a baby or toddler, and for that reason, the language is deliberately kept simple and repetitive.
However, each pair of babies featured are from different parts of the world. The difference in skin tone is obvious in the charming illustrations. And the point of the book is that ALL of us have 'ten little fingers and ten little toes'. It may not talk about race, per se, but the underlying message is one which will be absorbed by the very tiniest children: underneath our skin, we are the same.
13. I am Enough (Grace Byers/Keturah A. Bobo)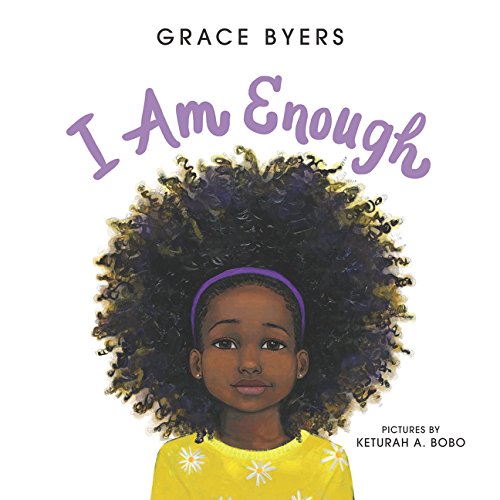 This gorgeously-written book affirms children of their unique place in the world, and the importance of getting along with others who don't look the same as them.
It features stunning illustrations and simple phrases, encouraging children with all the wonderful things they can do as human beings, whilst fostering a respect for others who may look or act differently to them.
14. Amazing Grace series (Mary Hoffman/Caroline Binch)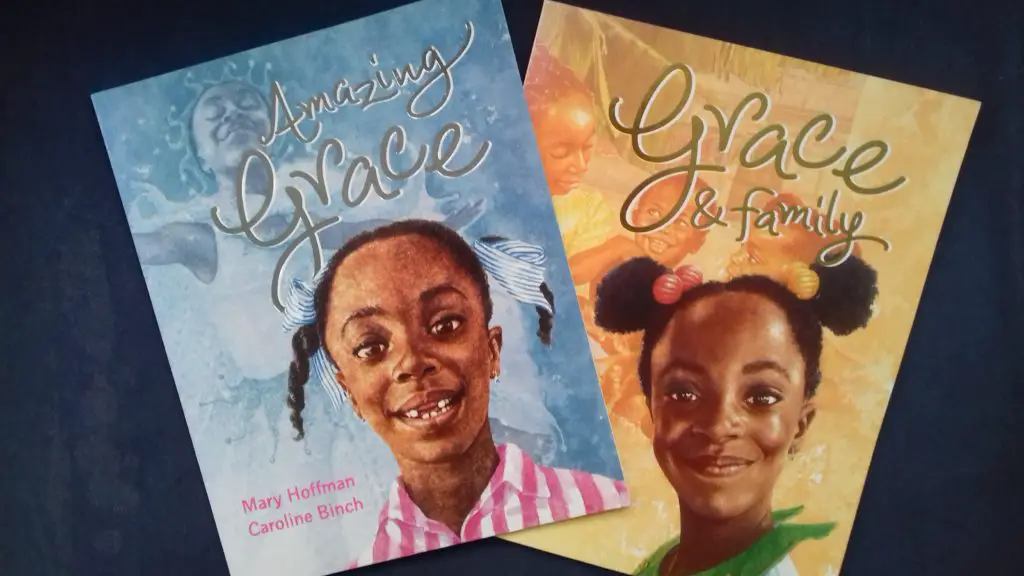 These are such enchanting books, which face racial issues head-on, talking about them from a child's perspective. They could potentially lead to further discussions with our children, which is always a good thing.
The two stories we read were page-turners, and my 5-8 year olds loved having them read aloud. In Grace & Family, Grace returns to The Gambia to visit her father (she lives with her mother and grandmother in the UK).
This is particularly fascinating, as she is dealing not only with a new culture, but with a new family (her father has married again, and has three more children). Again, isn't it cool how so many of these diverse stories feature not just diverse ethnicities but diverse family set-ups?
15. Hair Love (Matthew A. Cherry/Vashti Harrison)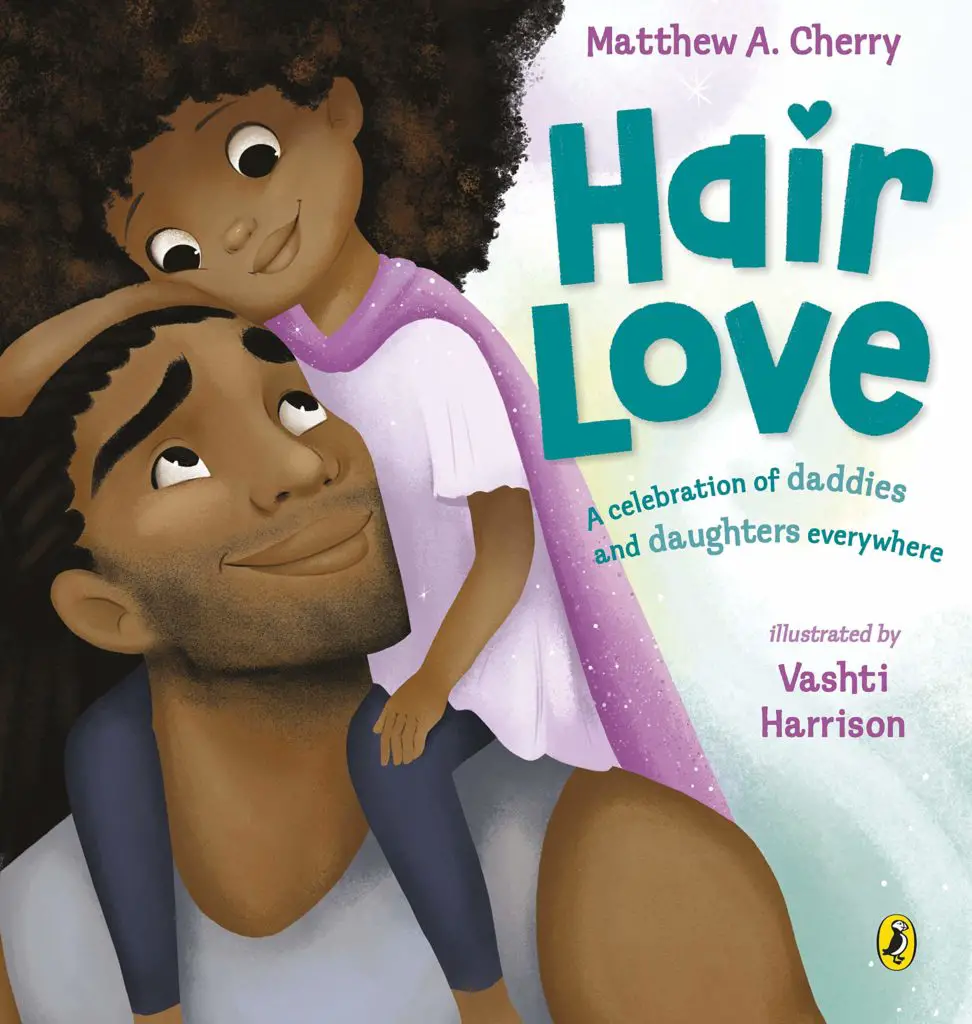 This is a gorgeous story that we listened to on YouTube (you can listen right here or watch a fun, wordless animated film here). It features a young girl called Zuri, who loves her hair but needs it perfect for a special day. Her dad tries to help, but nothing is quite right until…he nails it in the end!
I love how this book features a special daddy-daughter relationship, and a dad performing what would usually be seen as the mum's role. It would make an awesome Fathers Day present!
16. Grandad Mandela (Zazi, Ziwelene and Zindzi Mandela/Sean Qualls)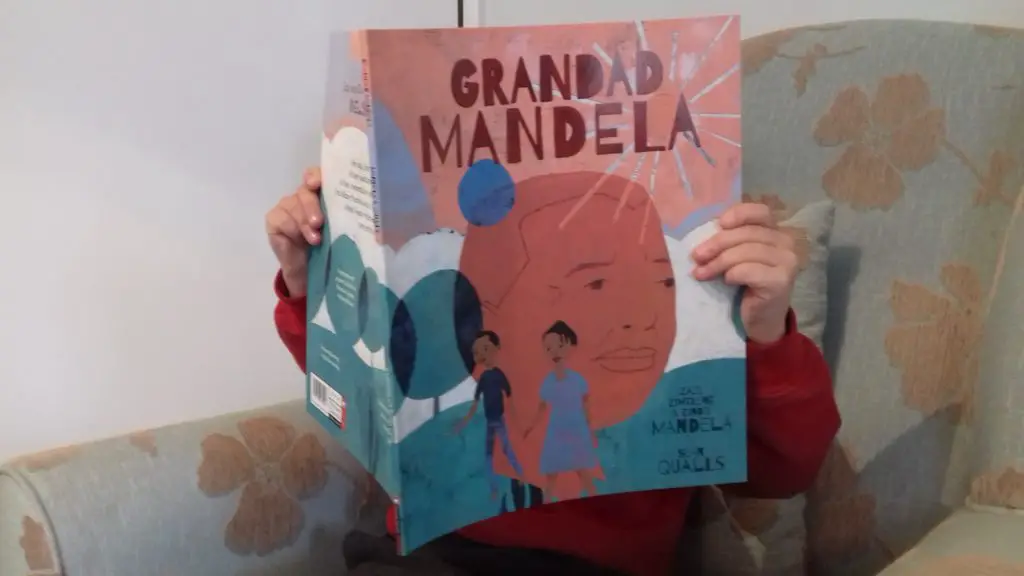 This fascinating book features a series of questions that Mandela's great-grandchildren asked their grandmother (Mandela's daughter) about who their great-grandfather was.
It's a wonderful introduction to the work of Nelson Mandela, and I learnt plenty as an adult too!
What I loved about this book was that it's an important piece of history to share with our kids, helping them to understand apartheid, and how things started to change in South Africa, but written as a story, in language which will draw them in and encourage more questions.
Non-fiction books
17. Little Leaders series (Vashti Harrison)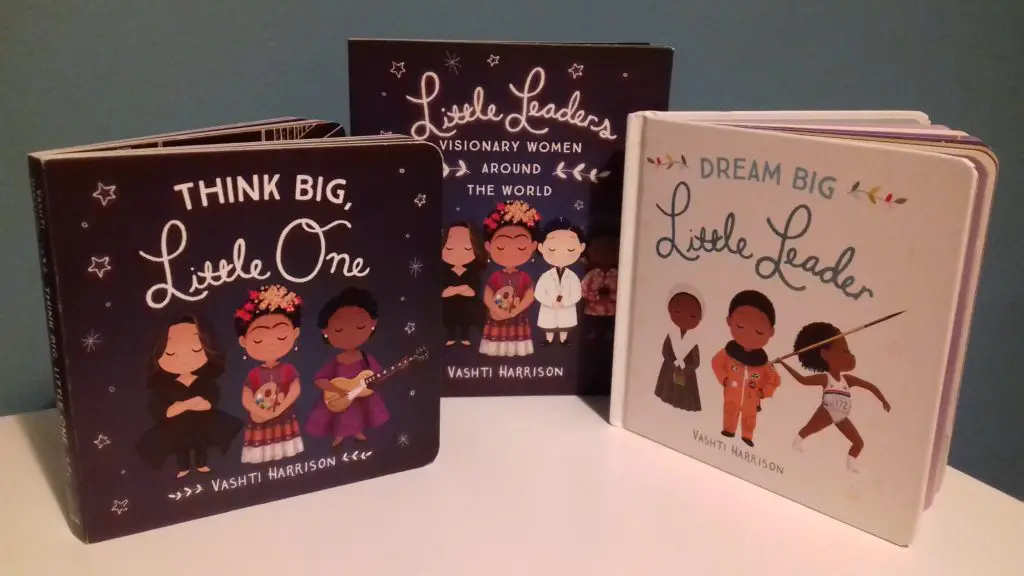 This is a fabulous set of books. Missy (8) has Little Leaders – a lovely paperback for primary-aged children with portraits on one page and a short biography on the other. They make great bedtime stories, and a wide range of ethnicities are represented.
In the same series are Bold Women in Black History and Exceptional Men in Black History which we don't yet have, but even the original 'Little Leaders' book contains an impressively diverse selection.
What I didn't realise, until my friend Pippa lent them to me, was that there are board book versions of these books too, so babies and toddlers can enjoy them! I love the simple, clear language in these books (although the illustrations are possibly a little too simple, with many of the characters looking the same).
Even my 5 year old wanted these read to him!
18. HerStory (Katherine Halligan/Sarah Walsh)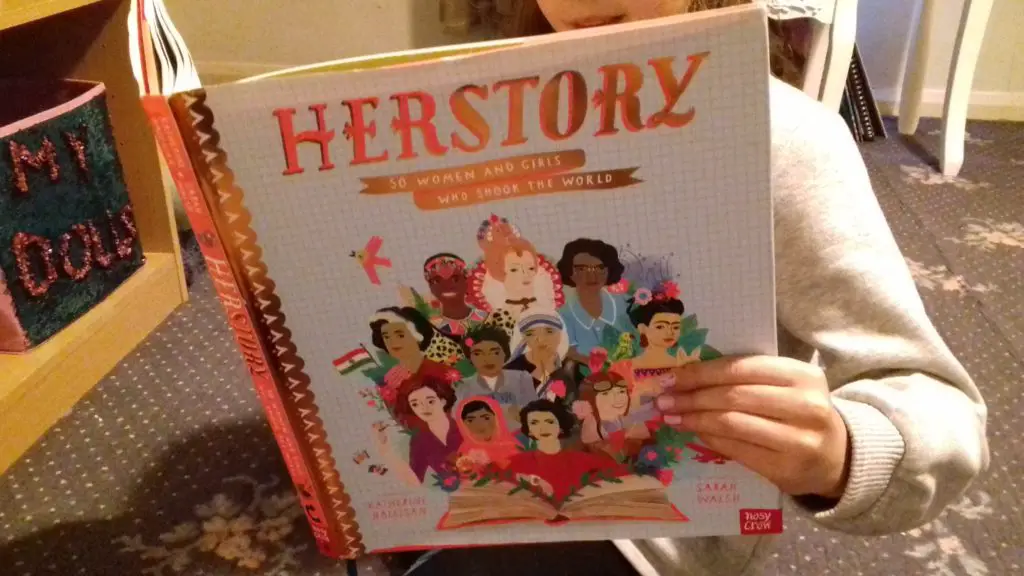 This is a really comprehensive guide to a large number of prominent women through history, with lots of information and facts on each double-page spread.
As a mum, I really appreciate the breadth of history and ethnicity covered within this book. Featuring women from Kenya to India, Jamaica to Russia, it's a great book to have in any child's collection.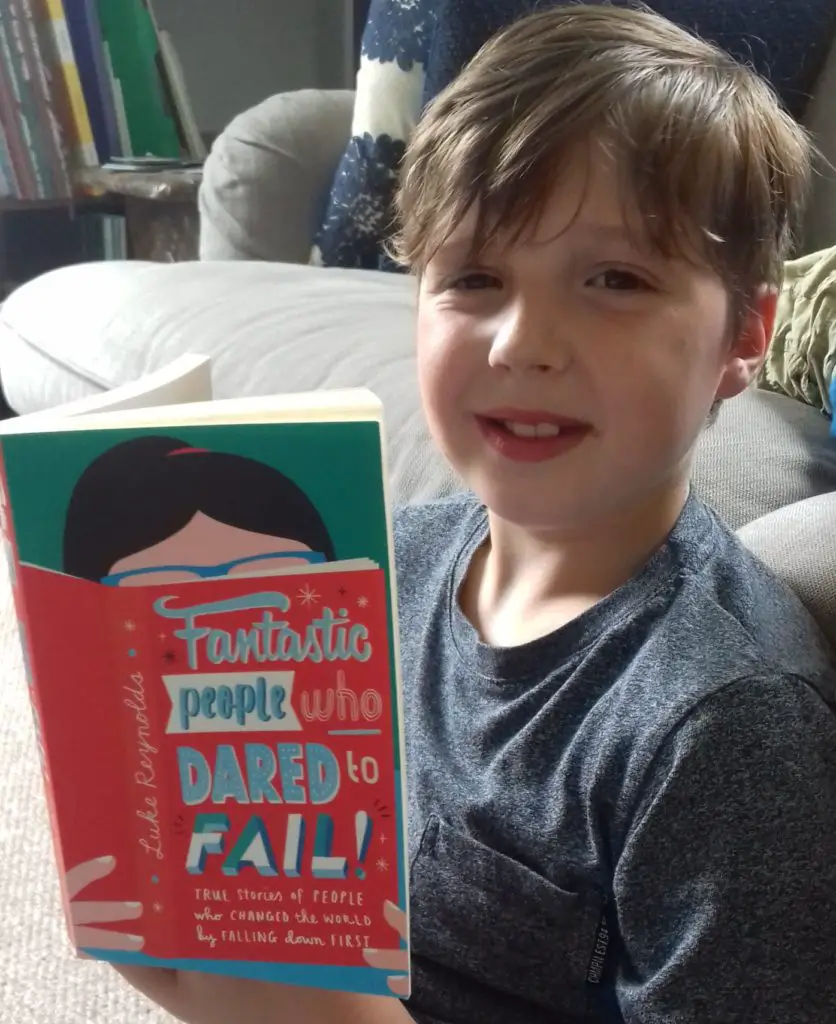 An excellent book for older children and teens, this fascinating collection of stories featuring people who experienced failure (often numerous times) before a great success is sure to inspire.
Yes, the 'predictable' characters are included – J.K. Rowling and James Dyson – but the vast majority of chosen subjects are fairly unknown if you're outside that particular niche. And they have been selected across a wide variety of backgrounds, nationalities and disciplines – from Frederick Douglass, a prominent writer and speaker who was born into slavery in the early 1800s, to Iranian mathematician Maryam Mirzakhani.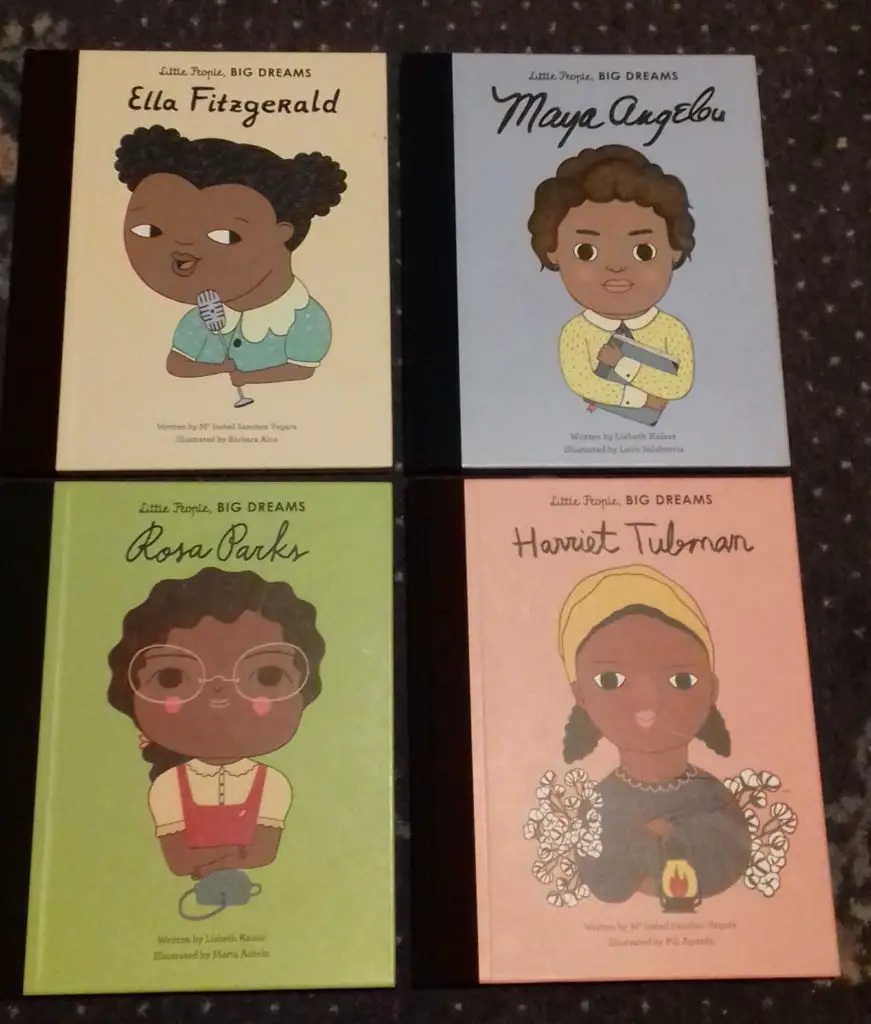 My daughter (8) has been collecting these books for a few years now, and we absolutely love sharing them together. There's nothing I don't love about them: gorgeous illustrations, beautiful hardback editions, language which is both succinct and interesting.
And, of course, several of the featured 'little people' are BAME. The ones we have are Ella Fitzgerald, Maya Angelou, Rosa Parks and Harriet Tubman – but there are plenty of others in the series that we have yet to get.
They're a wonderful, simple way to introduce children as young as 4 or 5 to some great BAME people from history – and I particularly love that there's a more detailed biography at the back for older children.
Another compilation book, this set of diverse stories about prominent black people through history is a great eye-opener for kids, and deserves a place on every child's bookshelf.
It's a really great selection, featuring many names our children will recognise (Usain Bolt, the Williams sisters, Beyonce) as well as introducing them to others they may not know (Samuel Coleridge-Taylor, Cathy Freeman and W.E.B. Du Bois). I love the fact that it features people from a variety of countries, too, acknowledging the breadth of the term 'black'.
Faith-based books
22. God's Very Good Idea (Trillia Newbell/Catalina Echeverri)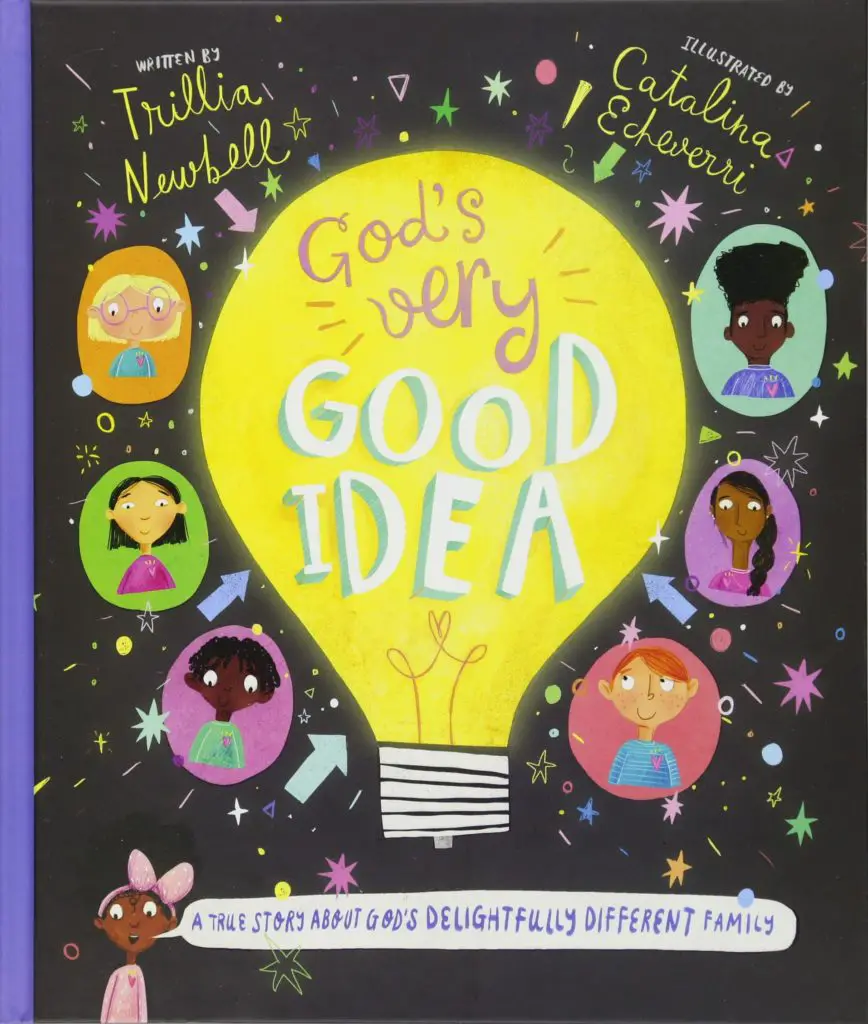 This is a wonderfully positive and uplifting book, showing children how it was God's idea (a very good one, at that), right from the start, to create people with different coloured skin, different hair, different sizes and shapes. If you're looking for a Christian children's book about cultural diversity, this is it.
23. When God Made You (Matthew Paul Turner/David Catrow)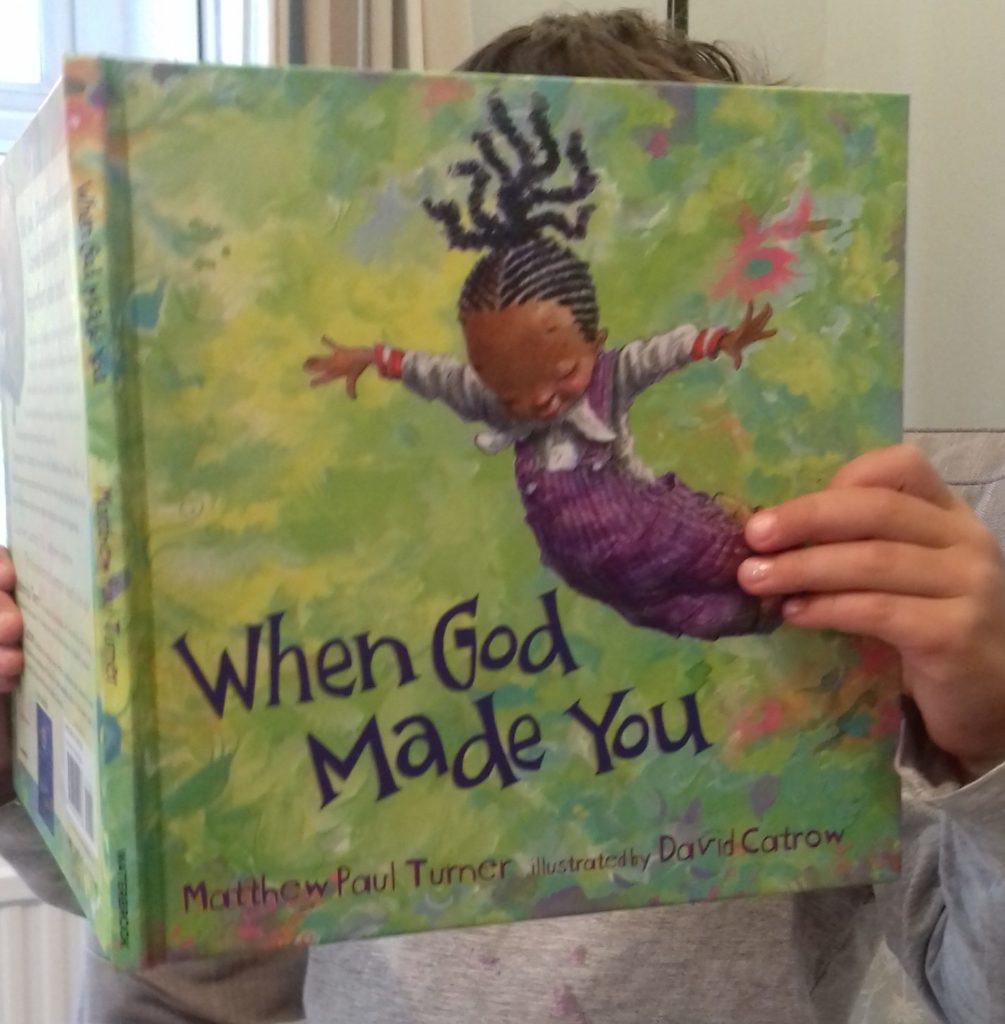 This cute book reminds children that they aren't a mistake, but have been intricately and beautifully designed by God. The words are really powerful and very moving.
It's a little long, so I would suggest it's best for maybe 3/4 year olds upwards (although a 2 year old with a long attention span might manage it). But the language is just beautiful, and the BAME-inclusive illustrations help children to see God's design in creating all the beautiful skin colours they see around them.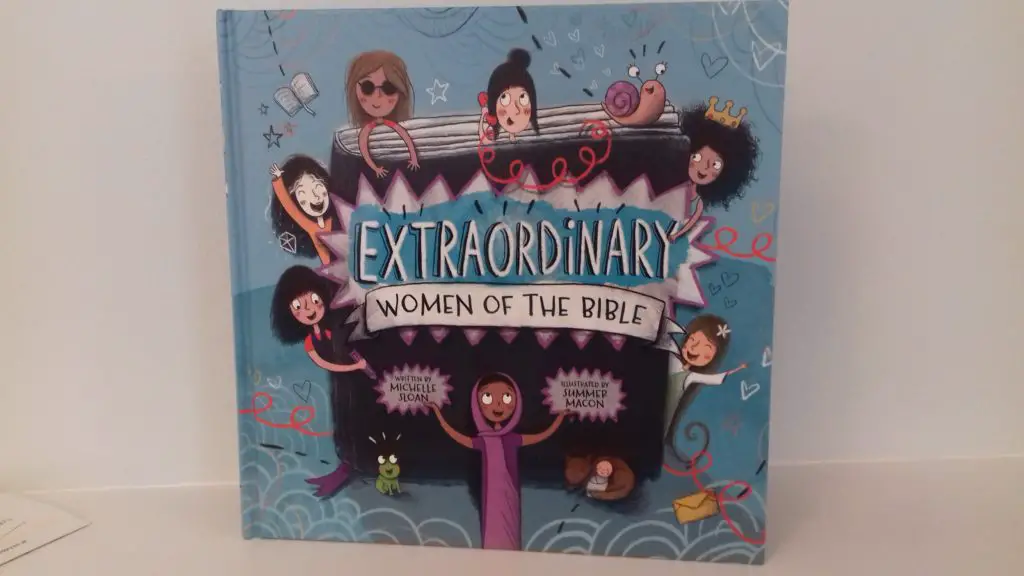 This beautiful hardback book is a wonderful celebration of lots of the fabulous women of the Bible (including Deborah!). There's a double-page spread for each woman, telling her story with details, facts and stacks of colourful pictures.
The illustrations are perhaps not always ethnically accurate, but personally I really appreciate the diversity represented in this collection of women. Every girl reading this could find themselves somewhere in the pages of the book, and that's always a good thing.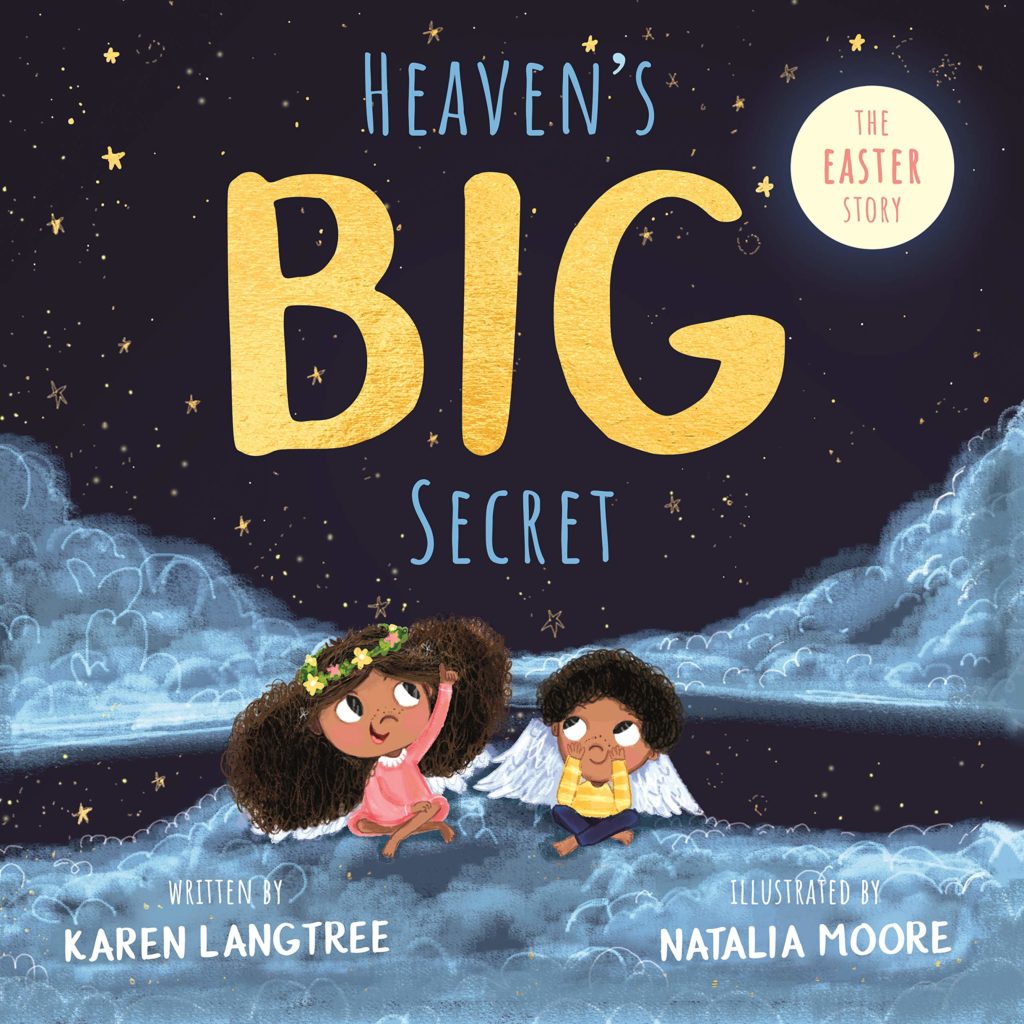 OK, this is technically an Easter story book – but I think it could be enjoyed all year round! There are a variety of skin tones represented in this book, but what I LOVE is that the two main characters – angels – are BAME.
Angels are ALWAYS white-skinned and blond-haired, right?! Yet this book gives them darker skin and Afro hair, and I love that BAME children can read this book and see themselves in the angels.
The story is sweet: two small angels hear a lot of whispering going on in heaven, but no one will tell them what's going on – so they decide to go down to Earth and find out…
Check out my top Christian fiction recommendations for children and tweens!
>>25 Best Family Games (that even Grown-Ups enjoy!)<<
>>How Historical Fiction can help us teach our children about Racial Equality<<
That's my selection. How about yours? Which books would you add? What do your kids enjoy? Let me know in the comments!