I use affiliate links in some blog posts. If you click through and make a purchase, I earn a small commission at no extra cost to yourself. Thank you for your support.
I promised there'd be a couple of surprises here on the blog for 2015, so here's the first: I'm excited to share with you that Famille Desert are in the process of adoption! Whoop! It's something I'm buzzing to write more about in the future but, for now, let me take you back a few years and share what's brought us to this point.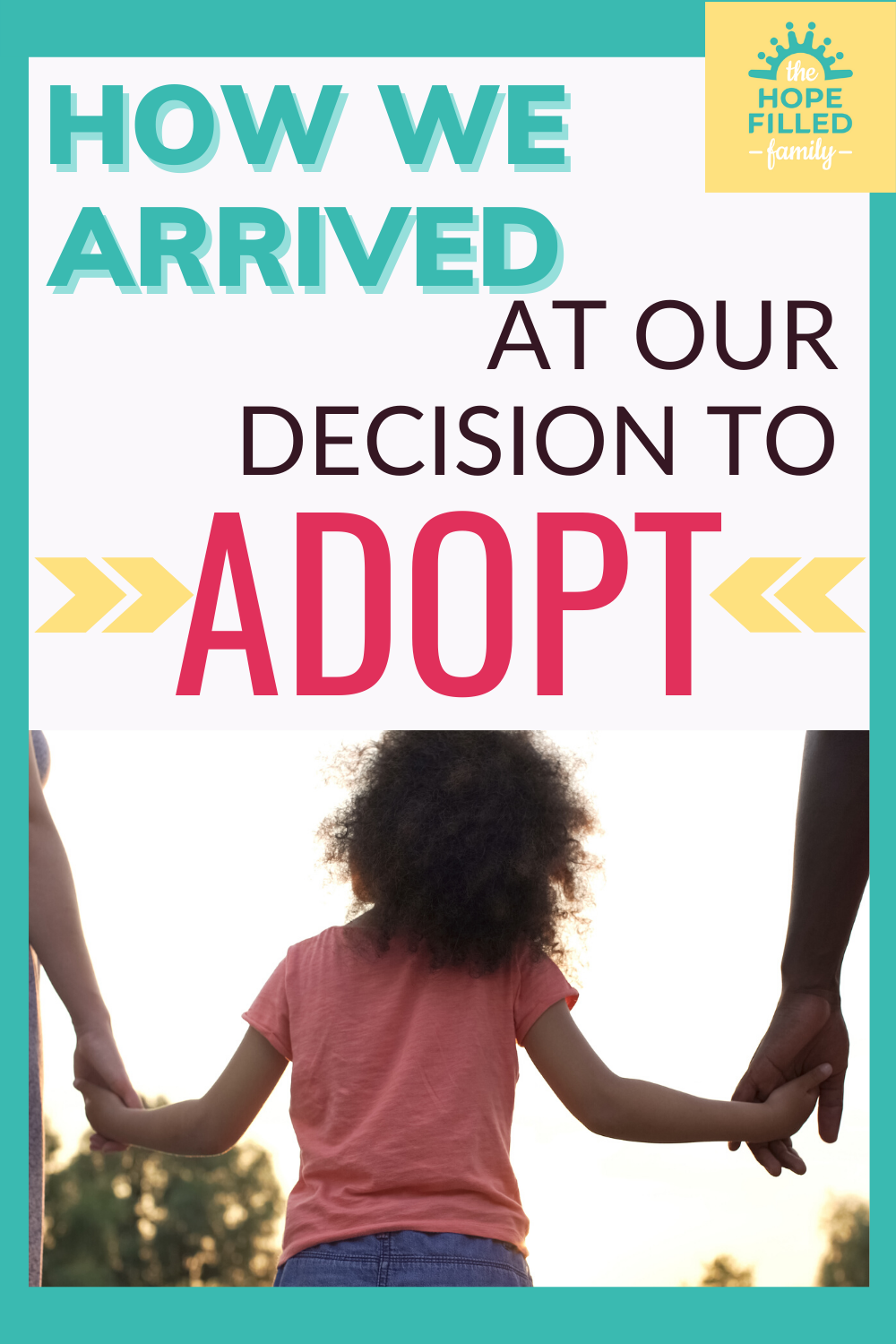 Always a possibility
Adoption was always something we'd had in the back of our minds.
From the time we were engaged, and talking about our future together, Desert Dad and I knew that adoption would be the right route for us if we weren't able to have kids biologically. I hate to admit this now, but adoption was our Plan 'B'.
And then, of course, we found we could conceive – so we didn't give adoption a second thought.
Until Missy, our second child, was born.
The birth of a child wouldn't ordinarily be associated with thoughts of adopting another, but it was during the long nights feeding this little life, scrolling through Facebook and blogs on my phone, that I discovered the blog of an old friend.
Although she didn't write exclusively about adoption, whenever she did, something in my heart went all a-flutter. It was as if I was jealous of her. Perhaps I wanted to adopt a child as well. Could this be God tugging at my heart strings?
"Well God," I reasoned, "you're going to have bring hubby up to speed on this too – if this is meant to be, then prompt him as you've prompted me." This had to come from both of us – I knew it would never work if I was having to motivate my husband to get as excited about it as I was. And, besides, I trusted that if this was something God was calling us to, He would call the both of us.
A call for us both
It may have been the very next morning when, as I was coming downstairs for breakfast, Desert Dad alerted me to a news headline which had caught his attention: a pitifully small number of children had been adopted in the last year, raising questions about over-complicated bureaucracy and calling for reforms.
Most importantly – and sadly – it meant a huge number of children were remaining in the care system, with their chances of adoption getting lower by the day.
This article had moved DD enough to draw it to my attention, and from that moment on, adoption was something the two of us could talk openly about, pray about, ask others about.
Fast forward three-and-a-bit-years, and the time felt right to pursue growing our family through adoption – so here we are, two months into the process. It's exciting and it's daunting – mostly in equal measure.
The details
The two most-asked questions from friends so far have been what age we're hoping to adopt, and when we might be expecting to adopt, should we be successful at panel.
We feel it wouldn't be right to adopt older than our birth children, which means we're looking at age 2 or under. There's a big need for adopters of older children, and it saddens me that we can't offer a home to an older child.
But there's also a big need for adopters of younger children with additional needs – and this is something we're open to. The only 'needs' we feel we would have to say no to are those which we wouldn't be able to provide for alongside providing for the children God has already blessed us with.
In terms of a time frame, thank goodness that the news article I referred to above was the start of some major changes for the adoption process in the UK. It's a lot quicker nowadays – although no less rigorous – so if we were successful at panel, we might be hoping to adopt in the autumn. Not long!
As we've shared the news with friends over the last couple of months, we've been overwhelmed by their support and encouragement. Not that we were expecting them not to be – but the level of enthusiasm has certainly surpassed what I was expecting.
Of course nothing's confirmed yet – we still have a lot of paperwork, social worker interviews, reading, training and general soul-searching to do. And ultimately an adoption panel will make a decision about whether or not to approve us.
There is a lot of uncertainty surrounding adoption, for whoever travels this path. But, for now, this is our journey and I'd love you to join us.