I use affiliate links in some blog posts. If you click through and make a purchase, I earn a small commission at no extra cost to yourself. Thank you for your support.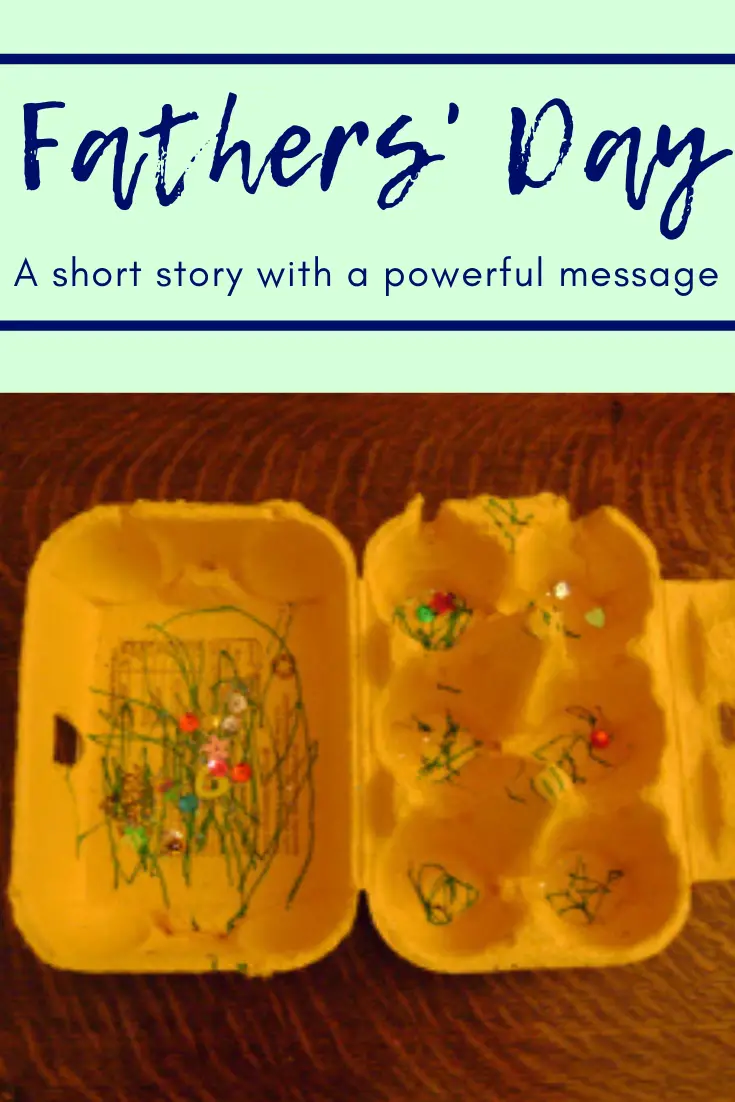 Yesterday was Father's Day.
I was pretty proud of myself for getting ahead on this. It was several weeks ago when I took Mister into the Beer Shop in town, allowed him to pick out some ales for his Dad and bought them on his behalf. (This is allowed, right? I figure since he's 2, and not 15, and since we're buying it for his father, and not for him and his mates, it's OK. At least, I hope so. Still figuring out this parenting lark.)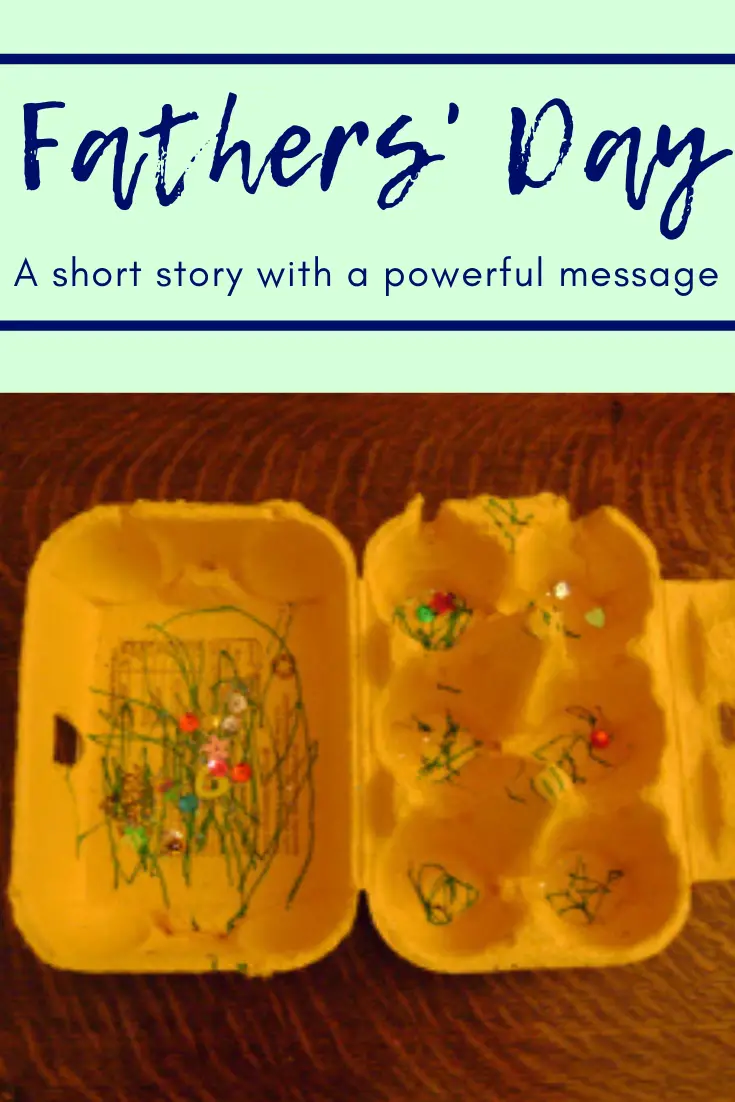 So, beer bought, we headed home and spent a bit of time creating a card for Dad. Mister loves cutting and sticking at the moment, so it wasn't difficult to persuade him to produce something.
As I was getting things ready, doing the bits he couldn't do, writing the card and so on, Mister was fiddling with an old egg box – drawing on it, gluing it, shaking a whole load of sparkly bits and bobs onto the glue.
I didn't take much notice to be honest. Whatever he was doing didn't look very important or interesting, but it was keeping him occupied.
I was pretty pleased with the card he'd produced and gave myself a metaphorical pat on the back. What a good mum I was. And that was that.
Until yesterday morning.
My husband headed downstairs to make a start on breakfast. "Hey Mister," I whispered. "It's Father's Day, time to give Daddy his beer and that special card you made him." I picked up the bag containing said beer and card, and we both danced down the stairs excitedly, Mister ahead of me. I assumed he would head to the kitchen, where Daddy was, so we could give him his present.
No. Without a moment's thought, he went into the dining room, where his egg box still sat from weeks ago. He grabbed it and ran into the kitchen "Here you go Daddy, this is for you!"
I had forgotten but he had not. I was totally humbled and embarrassed and guilty. What right had I to interfere in Mister's communication of love to his father? This was Mister's special gift to his Dad. Not the beer – which could have come from any of his friends or family. Not the card – which was motivated by me.
The egg box could only have come from Mister. And Mister could only have given that egg box. He can't yet put into words what he feels for his Dad, but he can express it through sequins, glitter, glue and felt tip pens. I hope we can always keep Mister's egg box as a sign that however weak or inadequate our gifts to God seem, if they come from our heart then they are a beautiful, fragrant sacrifice of worship.
But, realistically, it may get lost somewhere down the line, in which case here's a picture so I never forget. 😉