I use affiliate links in some blog posts. If you click through and make a purchase, I earn a small commission at no extra cost to yourself. Thank you for your support.
Halloween is a couple of days away, and I'm trying to reconcile several different things in my head.
As a Christian, I'm not comfortable with celebrating things that represent evil. I'm not massively keen on being disturbed at home by strangers asking for sweets. I'd rather not try and pretend I'm out so that they won't knock. Halloween invokes just a little bit of fear in me.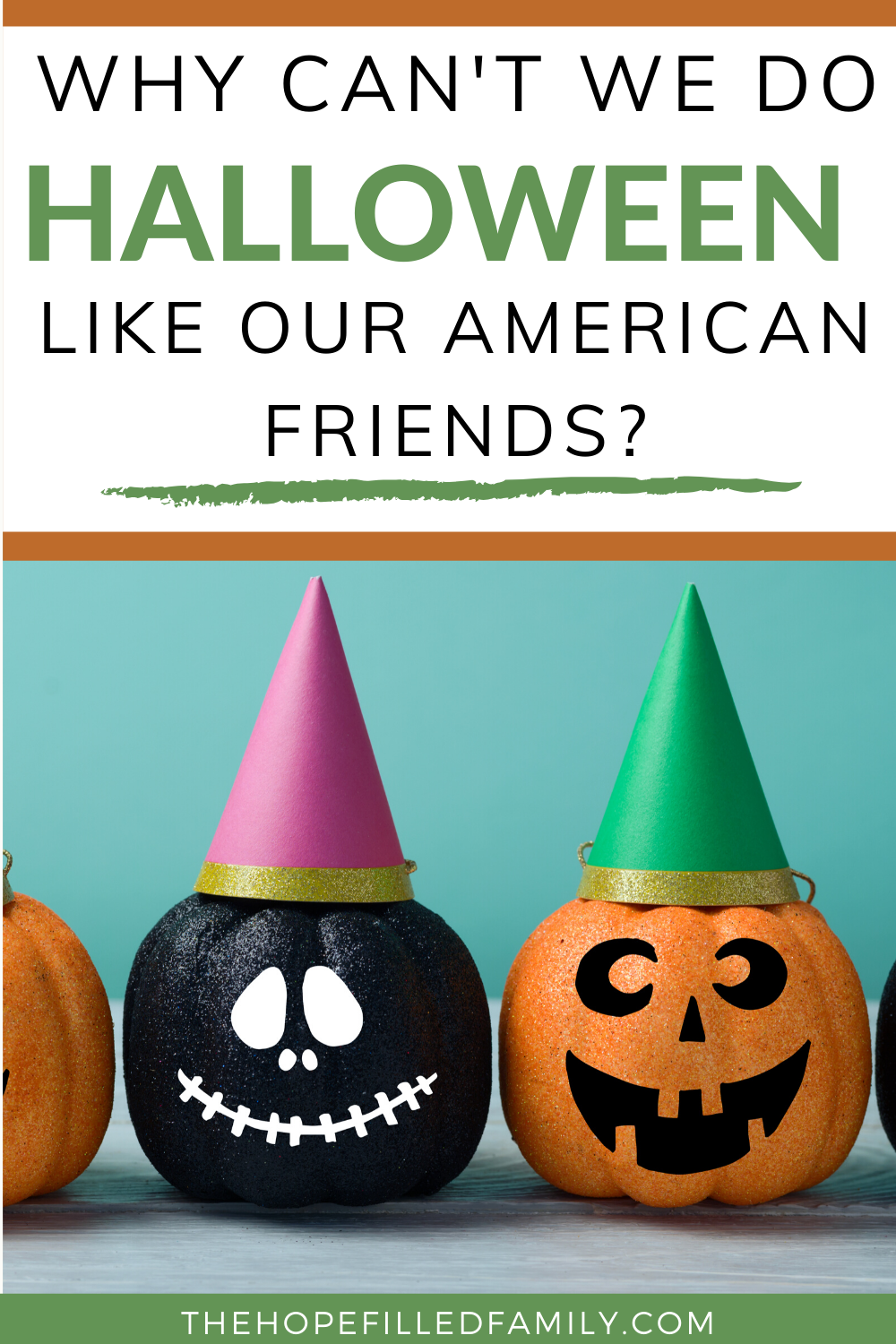 But this doesn't seem to be how Halloween gets done in the States. Yesterday I read a blog post from an American mom about how her family are preparing for Halloween, and it made me so excited for them all, their costumes, and the sense of fun mounting in their household right now. I would love to be a member of her family over the next few days!
Like a game of Chinese Whispers, where a message gets distorted from source to destination, something about American Halloween got lost when it was transmitted over here a couple of decades ago. Here, Halloween is (mainly) about witches, wizards, ghouls, goblins, monsters and dark, scary things.
In the States, it appears to be essentially a fancy dress festival – I won't pretend that the dark stuff isn't present at all, but it seems to be a minority of the overall celebrations. My American friends tell me that little girls dress up as princesses or fairies – not witches.
>> Can Christians celebrate Halloween with integrity? <<
I wonder whether part of it is also celebrating the changing of the seasons – pumpkin carving is not necessarily about creating the scariest face imaginable, but a way to celebrate the coming of Autumn/Fall.
I think this sort of Halloween is one I could subscribe to with authenticity. Don't get me wrong – I applaud all efforts made by UK churches to offer Light Parties, or similar, on October 31st – and I'm grateful that by the time my kids are old enough to be aware of trick-or-treating, there will be a positive alternative. But it'd be good to have an actual celebration, rather than what feels like an anti-celebration.
Harvest Festival, once celebrated passionately across our country, seems to be diminishing as we become more detached from the source of our food. Perhaps instead, the church should 'reclaim' the scary, British Halloween, by taking some ideas from our American friends, and turn it into a kind of Autumn Festival – a chance to dress up, have fun, and thank God for the short days, long nights, cold weather, good food (pumpkins!), and the fact that, by God's grace, the earth continues to revolve around the Sun.
Click here for 12 creative ways to celebrate Halloween as Christians!
In an age where most Brits barely know their neighbours, perhaps the church should lead the way in being generous on Halloween night where, for once, social etiquette is smashed and strangers show up on our doorsteps.
How do you celebrate Halloween? What do you emphasise? Or do you avoid it like the plague?