I use affiliate links in some blog posts. If you click through and make a purchase, I earn a small commission at no extra cost to yourself. Thank you for your support.
Not the most glamorous topic, I know, but it's something I've been chatting to friends about recently, and it seems we all struggle.
One friend reckons toy storage should be taught in antenatal classes, it's so tricky. I have to agree.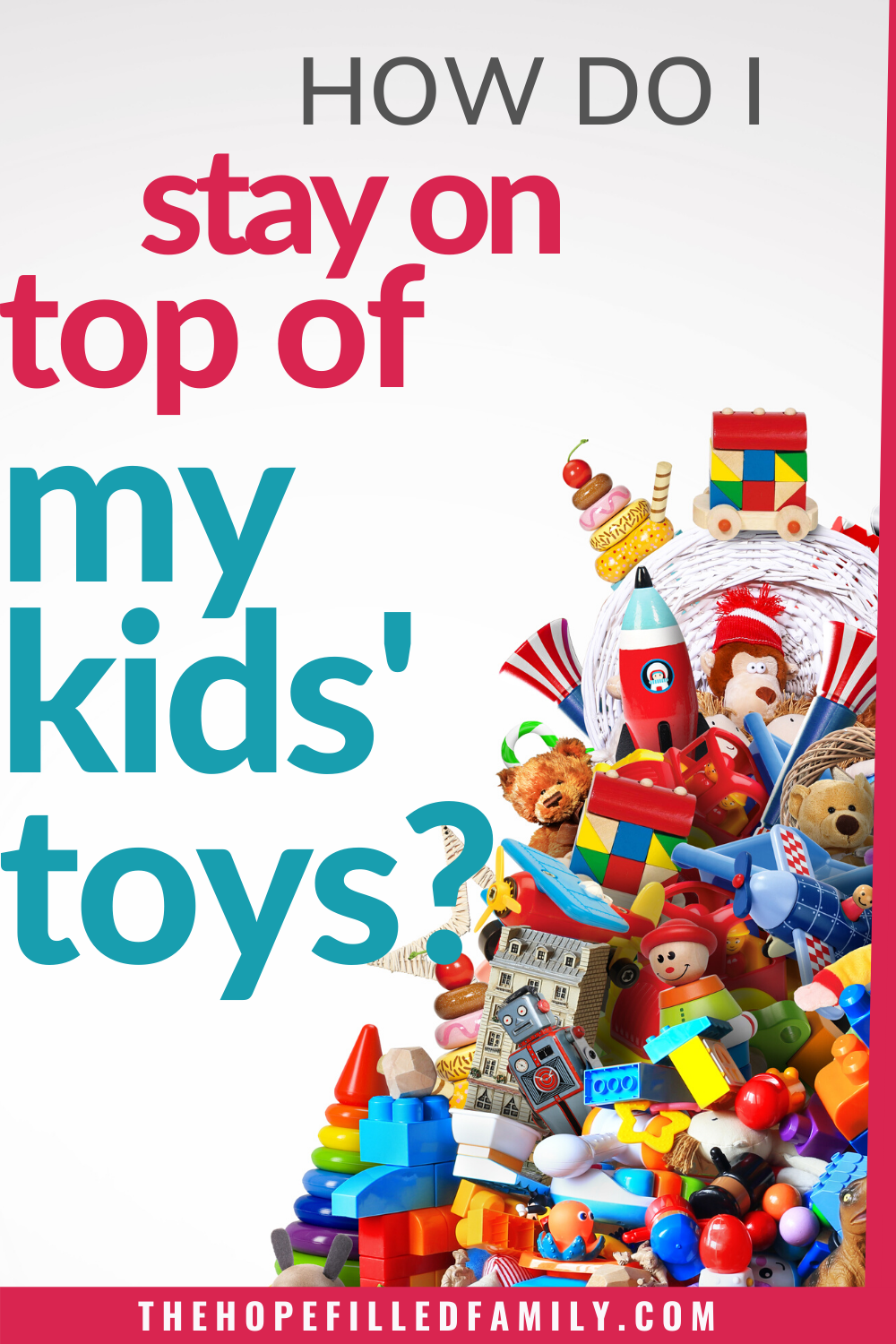 How to store toys in a practical, space-saving and easily accessible way, without having them take over your house life, is something which occupies my brain far more than it should.
I'm not sure I've cracked it, but I have learned a few helpful things along the way, and I offer them now as nothing more than somewhere to start. Each family's lifestyle and home-layout will be unique, so I'm not claiming the following tips to be generically useful to all, but maybe there'll be one or two nuggets in there…
Never attempt to sort through toys when your kids are around
It just doesn't work – I've tried it.
Always chasing a democratic household, I offer Mister a choice as to which toys will go upstairs, and which will stay downstairs. The former pile is non-existent, while the latter grows. Toys he hasn't played with in months – or ever – suddenly become his new favourite thing.
Yet when I leave this job until he's gone to bed, I actually get somewhere. If I'm not sure, I simply move the toys somewhere out of sight (usually our garage), and see if he asks for them. If a couple of months goes by without him remembering these toys, they're safe to give away.
Sometimes, friends, a dictatorship is the only way to go.
Be honest about the toys your kids are actually playing with
Not the ones you'd like them to play with (because they were expensive/look nice/came from the cute independent toy shop/all three).
Make the most of 'wasted' space to store less-played-with toys
A good investment for us was some under-bed storage boxes on castors. They're easy to get out, so the toys are still very accessible, but it frees lounge space for the ones that are played with regularly.
Maybe your 'wasted' space is the top of a cupboard, a drawer currently filled with things you could throw away, or even behind the sofa. Wherever it is: use it.
Charity shop unplayed-with toys
Unless you're saving them for a next child. Even then, be selective. Does your next baby need 16 different teethers?
Joanne's guest post on sustainable parenting is great for thinking about what our kids actually need.
Group like toys together
Again, an investment in some sturdy plastic boxes, or storage baskets, will pay dividends. We have boxes and baskets for musical instruments, cars, Duplo, animals, to name a few.

Drawstring bags!!!
I'm excited by these. Can you tell?!
We have so many toys which consist of multiple small-ish parts – an indoor croquet set, Mr Potato Head and his various facial features, jigsaw puzzles and so on.
We need a way of keeping the pieces together (as much as is reasonable to expect, in a household containing under 3s) – but boxes are bulky and take up too much space in a toy box. Bags need some way of closing, so things don't fall out, but also need to be easily opened by your kids.
Drawstring bags are the solution! I've made loads of these for toy storage, and they work brilliantly, but you can buy them cheaply and easily too.
Remember: toys migrate
They just do. No point scolding your kids about it – toys are just constantly on the move from one room to another, and so far I've found I can do absolutely nothing about it.
My solution? Have a box in each room into which toys can be thrown when attempting to tidy up.
Travel bag
We have a plethora of small toys which get lost at the bottom of toy boxes: party bag gifts, free toys from cbeebies magazines, etc.
Our kids LOVE these tiny things, but often can't find them in a (relatively) huge toy box.
A seemingly unrelated problem is that whenever we're going on a long-ish journey, or to a place where we know there won't be toys, we scramble round the house, desperately trying to find suitable small toys to take with us (whilst simultaneously changing nappies, finding lost gloves, Google-Mapping the route etc.).
My solution is, when I find these toys, to pop them in a bag which we keep in the hall. The tiny toys don't get lost – and we have a ready-made bag we can grab quickly on the way out the door when we need to. Two problems solved.
(And if you're keen to find plastic-free party bag fillers, I've got you covered!)
Dump and run
At the end of the day, we all need a 'dump and run' toy box – something into which all the miscellaneous items can be thrown.
Here's our main toy box which lives in our lounge. I like to call this our Box of No Agenda. It has a lid and, although I rarely slim down the contents enough for it to fit, the idea was always that it would help to make the space a bit more 'adult' for the evenings. The thought's there, anyway.
Flexibility
Kids change – learn to adapt. Every few months I find myself needing to re-assess things. Younger-age toys must be put away, space needs to be found for new things my children are getting into. Don't get too comfortable. (Sorry.)
Train your kids to tidy up
Finally – although I'm not always so hot at this – I'm going to remind you (and me!) that training our kids to tidy up from a young age does pay dividends. Here are some fun tidy-up games for kids.
And, for some encouragement when the toys are seemingly out of control, check out Parenthood and Hospitality: How does God bless others through our mess? and The Ministry of a Messy House.
Those are my tips – what are yours?