I use affiliate links in some blog posts. If you click through and make a purchase, I earn a small commission at no extra cost to yourself. Thank you for your support.
If you have a tiny child in your life and you're looking for a way to sing them the Easter story, and don't mind high levels of cheese, then you're in the right place.
I think there's a lack of really simple Easter songs for preschoolers and, while I know a few general worship songs which are simple enough and appropriate for Easter (Lord I lift your name on high, I'm special, Thank you Jesus…), I've really missed having something I could sing over and over with my kids – something which would build up to Easter like the singing of Christmas carols does during Advent.
(If you're looking for simple songs for preschoolers throughout the year, why not check out my Creation Song, to the tune of 'This Old Man', or David and Goliath, to the tune of 'Miss Polly had a Dolly'.)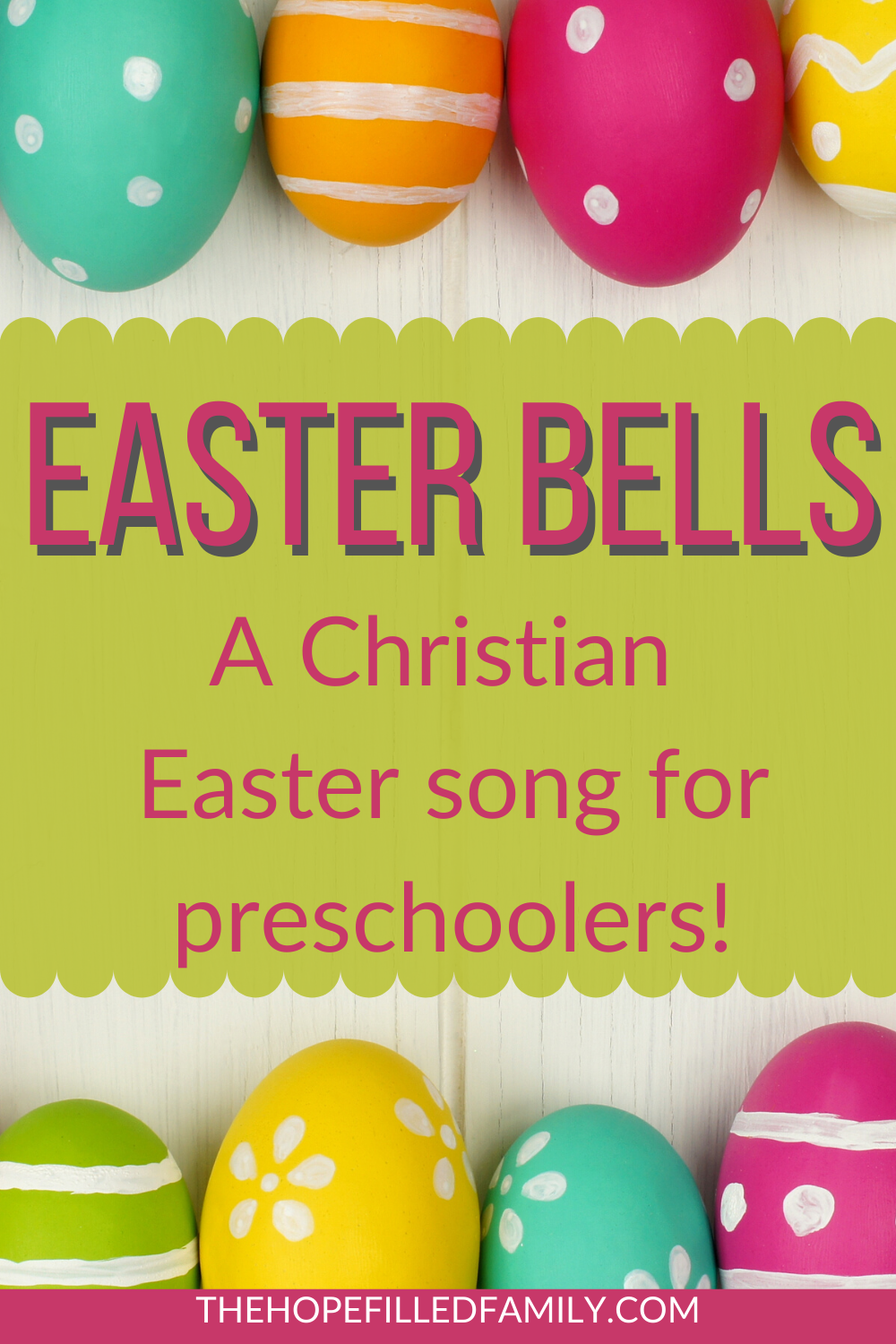 Whilst I've been bemoaning the lack of pre-school Easter songs, Mister has been re-visiting 'Jingle Bells', piping up at any and every opportunity. Ironic? Maybe.
Or perhaps he too feels a need to express musically a festival he is coming to understand as significant. (Check out these ideas for making Easter special in your home.)
So here is my Easter version of "Jingle Bells", creatively titled "Easter Bells", to the same tune, which I crafted on the way back from church this morning. I have a feeling we might be singing this a lot over the weekend. Do feel free to try out with your children – but please forgive the cheese.
Easter Bells
Easter bells, Easter bells – Jesus died for us. All the wrong things we have done were nailed to the cross – but! – Easter bells, Easter bells – that was not the end: God brought Jesus back to life so we could be His friends!
Do you have a favourite Easter song you sing with your kids? Please share if so!
And why not check out my 30 Lent ideas for families while you're at it?