I use affiliate links in some blog posts. If you click through and make a purchase, I earn a small commission at no extra cost to yourself. Thank you for your support.
It's letterbox contact season.
There's no such thing as a 'season', of course – adopters can fix their annual letterbox contact for anytime in the year. But many people I know choose the end of the academic year, so that they can easily review and write about what's been happening.
I say 'easily' – but we all know it's not actually easy, is it? There are so many restrictions.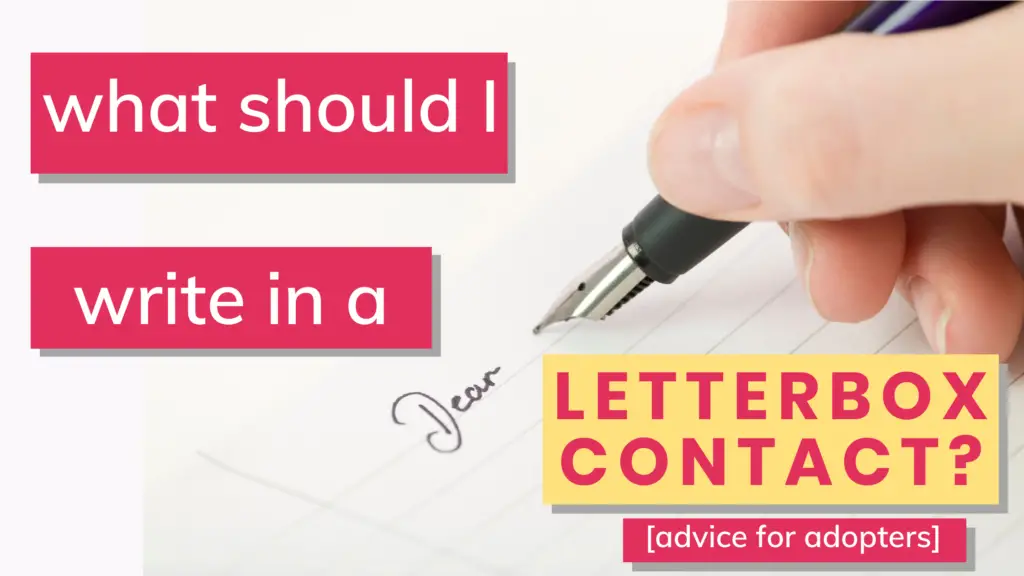 I mean, if I were being honest, I would write:
"This year, we have completed the Enhancing Adoptive Parenting course, to try and deal better with the types of attachment issues the boys present."
Maybe your letter would read something like:
"A few months ago, she received a diagnosis of FASD, caused by your excessive drinking whilst pregnant."
Or:
"He's had several run-ins with the police this year. He doesn't know who he is, and can't control his anger."
Well of course these might be accurate statements, but they're not appropriate to share with birth family!
For a start, they give too much detail – some of which might enable a persistent birth family member to identify your whereabouts. Secondly, they might provoke additional anxiety in birth family – can you imagine the worry you'd go through all year, not knowing whether your child was safe or not in their adoptive family?
And that's not to mention the sense of blame in all these statements – which, while it might be accurate, is not very conducive to a healthy relationship with birth family.
So – what should I write in a letterbox contact?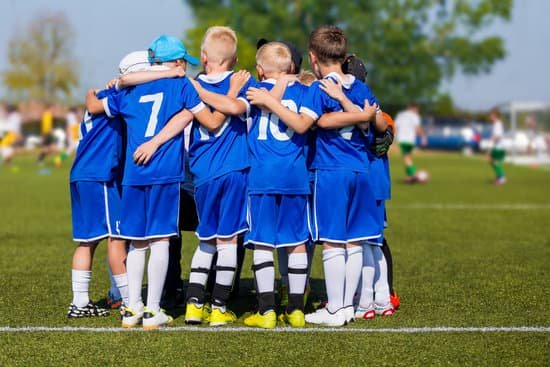 Avoiding details of time, place and people, share some of the activities your child has enjoyed this year.
For a preschooler, you could mention the regular groups they attend, keeping the specifics vague. "They enjoy the church toddler group each week, as well as gymnastics and swimming."
For a school-aged child, you could mention their favourite subjects, trips or activities from the past year. Look at their school report, and share general, positive details of how your child is enjoying school. Even if school has been a total nightmare, stay positive. What is one thing they've been positive about?
You could also share some of the milestones of your child. If they've learnt to smile, walk or talk this year, that would be a lovely event to share. Perhaps they've learnt to ride a bike, played in a sports team, passed an exam on their musical instrument. Again, be careful to avoid mention of any details, particularly if the milestone involved a regional or national competition – don't mention place names.
Some adopters like to include details of health and growth – for example, minor medical issues, dentist visits, shoe size or clothes size. This can help birth family to feel more connected to how their child is developing.
You or your child may have questions for birth family members. Did they enjoy the same things when they were younger? What is their favourite food or TV programme? Asking questions can be a good encouragement for receiving a letter back (see below), but even if no reply is received, it shows that you and your child are interested in, and want to connect with, their birth family.
Another lovely inclusion is some mention of your child's emerging character. Are they particularly kind and caring, energetic or generous? Do they ask lots of questions, showing curiosity about the world? Have they built a solid friendship group? Does being outdoors really energise them?
I've heard of handprints or footprints being included, and this can be a special memento for a birth family members, without giving away too many personal details.
Finally, I would suggest mentioning birthdays, holidays or special events. Again, keep the details vague, but it's lovely to say something like "We enjoyed a holiday near the sea" or "They celebrated their birthday with a superhero party."
What should I NOT include in a letterbox contact?
We all sign slightly different contracts, so do bear in mind the specifics of yours as you write your letter.
Most contracts, however, state that photos of children should not be included – for the simple reason that it makes identification a lot easier. (Obviously if you have direct contact with birth family, or circumstances mean photos are a good idea, then by all means disregard this.)
Don't include any emotions or opinions which could be misconstrued – it may sound dull, but it's far more straightforward (and appropriate) to stick to black-and-white factual statements for your letter.
I prefer not to include family relationship names – e.g. Grandma. As far as I'm concerned, my children's grandparents are my parents and my husband's parents. They are the ones actively involved in our children's lives. So, when writing to birth family, I use their first names, rather than writing to 'Grandma' or 'Aunt So-and-So'.
It is also advised not to sign it from your child – unless they've written it, of course. Doing this could put you in a difficult position later on if your child discovers what you've been writing to birth family under their name. However, make sure you don't include your name/s (unless birth family have met you/already know your name) – signing as 'Shelley's Mummy & Daddy' is perfect.
What is the etiquette for contacting birth siblings?
In most cases, one wording should suffice for each person you're writing to: birth parents, birth siblings, grandparents and anyone else included in the contract. Simply write the letter, then print or copy out as many times as you need.
But if your child's birth siblings have been adopted into other families, it might be appropriate to write a slightly more personal letter, to change the wording a little, or even to send a photo. However, please always err on the side of caution: if you are questioning whether or not to include a particular detail, don't!
Should my child contribute?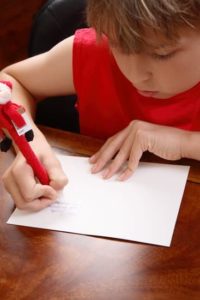 There are different opinions on this. You're the person who signed the contract, and therefore you should be the one taking the lead – but some parents like to involve their children where possible.
Before your child can write, you could include a picture they've drawn (as long as your contract doesn't forbid this).
If your child is old enough to contribute verbally, you could try asking them whether they'd like you to include anything particular in your letter. Don't be put off if they say 'nothing' (like our 5 year olds have done this year) – children of this age will be starting to work out what their adoption means, and may be confused or disorientated by this seemingly-bizarre joining of their two worlds.
If an older child can write and wants to write, I would let them – under supervision – write a short letter or maybe just a paragraph within your letter. But I would always make sure I wrote something too.
Keep a record of letterbox contact
I find it helpful to type out our letterbox contact letters, rather than hand-write them. This is partly because I feel my handwriting is quite a personal detail which I don't want to share, but mostly because it means I have a record of every single letter we've ever sent. In fact, I keep them all in the same document so there's no chance of losing them.
It's helpful to look back to last year's letter and make sure that I'm not repeating myself, but also that I'm building on what I said last year. If I've already mentioned how much they like messy play, I could expand by saying how they've particularly enjoyed the mud kitchen this year, or how their teachers have commented on their love of water play.
And it goes without saying that we always keep any letters we receive from birth family. I recommend having a special file for these – it's all too easy to say we'll keep them, then they end up getting lost in a pile of paperwork.
Both the letters you write and the letters you receive may be very important in the future, as evidence that you did everything within your power to maintain a positive relationship. And even if evidence is not needed, they are an important part of your child's life story and should be kept!
Should I expect to hear back from birth family?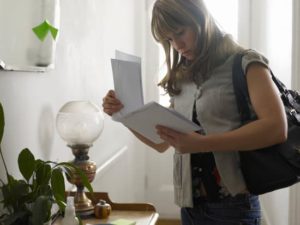 This really depends on the situation with your child's birth family, and the circumstances under which they were placed into care.
We write to five members of birth family each year, and only expect to hear back from one. An additional member has sent us one letter in the last few years – but that felt like a bonus!
Many adopters feel affronted if their letters receive no response.
But think about it: birth family were unable to keep their children safe. Their lifestyle will probably be fairly chaotic, involving poverty, abuse, addiction, mental health issues and a whole host of other challenges. Do you really think that writing and sending a letter is going to be top of their priority list?
Besides, birth family rarely get any support in writing letters. One birth mum told me that her letters kept getting sent back to her because they were 'too emotional'. "But what was I supposed to write?" she said.
Low literacy levels, lack of computer/printer (or even pen/paper), no money for a stamp – all these are very likely reasons why you may not hear back from birth family.
When should I stop writing?
With potentially no responses back from birth family, you may be wondering whether you should just give up letterbox contact. After all, life is busy enough – why trouble yourself with updating birth family when they don't seem interested?
Well, aside from the reasons given above as to why a birth parent might not reply, we owe it to our child to keep that line of communication open until they turn 18, become an adult, and make that decision for themselves. After all, we've signed a contract to say that we will communicate once (or sometimes twice) a year, and it's important we stick to this – for our children's sake.
Not writing to birth family gives the impression to our children that their identity and history is of no importance to us, that their birth family are not significant. Should our children ever want to get in touch with birth relatives, we need to be able to show them that we've done everything in our power to develop a positive relationship.
Even if your child reaches a stage where they don't want you to write, I strongly suggest you continue writing these letters regardless. You can explain to your child that you've signed a contract, and that it's important to fulfil this commitment to their birth family.
Your child's feelings about their adoption will change – but their birth family will always be a significant part of who they are, and I wouldn't want to leave out a letter one year because of their emotions, only to have them wonder in years to come why there's a letter missing.
Don't stress about letterbox contact!
Keep the letter short (I usually write half a side of A4) and don't overthink it. I know that's slightly ironic, given the amount of information in this blog post, but I've tried to cover everything I've learnt in five years of writing these letters.
Having absorbed this info, close this blog post and simply write. You can do this! You know your child best – and you also value the importance of their life story. Please don't feel these letters have to be a work of art – but please DO keep writing!
Let's chat letterbox! Do you enjoy writing these letters, or do you dread them? What are your top tips?