I use affiliate links in some blog posts. If you click through and make a purchase, I earn a small commission at no extra cost to yourself. Thank you for your support.
The thing you have to know about me right from the off is that it took me well over seven years after becoming a mother to get into a decent reading habit.
And by 'decent' I don't even mean every night for half an hour. I mean some nights, for as many minutes as I could muster before falling asleep. Sometimes 30 minutes, sometimes two.
I tell you this because if you're reading this with a newborn attached to your boob, or sat beside a toddler who's glued to cbeebies because it's the only way you can get a few minutes to yourself, I don't want you beating yourself up about not being able to fit reading in to your already busy life.
However, if you're getting to a point where parenthood is becoming just a *little* bit more manageable, or at least a bit more structured, and you can see a window for some self-care, then reading would be high on my list of activities to recommend.
And it's not just because at the time of writing (lockdown) you can't do much else.
It's because…well, I wrote more about it in How Christian Fiction Encourages Busy Parents in Faith. To summarise, reading is great nourishment for the soul. A few minutes reading will make you feel better equipped to face the daily grind of parenting.
But if you drop a few Christian fiction titles into your repertoire, you'll find that not only have you enjoyed a bit of indulgent 'me' time, but that your eyes have been lifted to your Creator in a totally non-threatening, non-guilt-inducing kinda way.
Yes, reading CAN nourish our faith – especially in these hectic days when long Bible times are not always possible or easy, and Christian non-fiction just feels like something we can't quite make brain-space for.
So here are my best Christian fiction books for busy parents – if you're looking for non-fiction, why not check out my recommendations in 30+ Best Christian Books for Mums? I'll be adding to this list as I discover new titles, so come back and check whenever you need some recommendations.
Enjoy!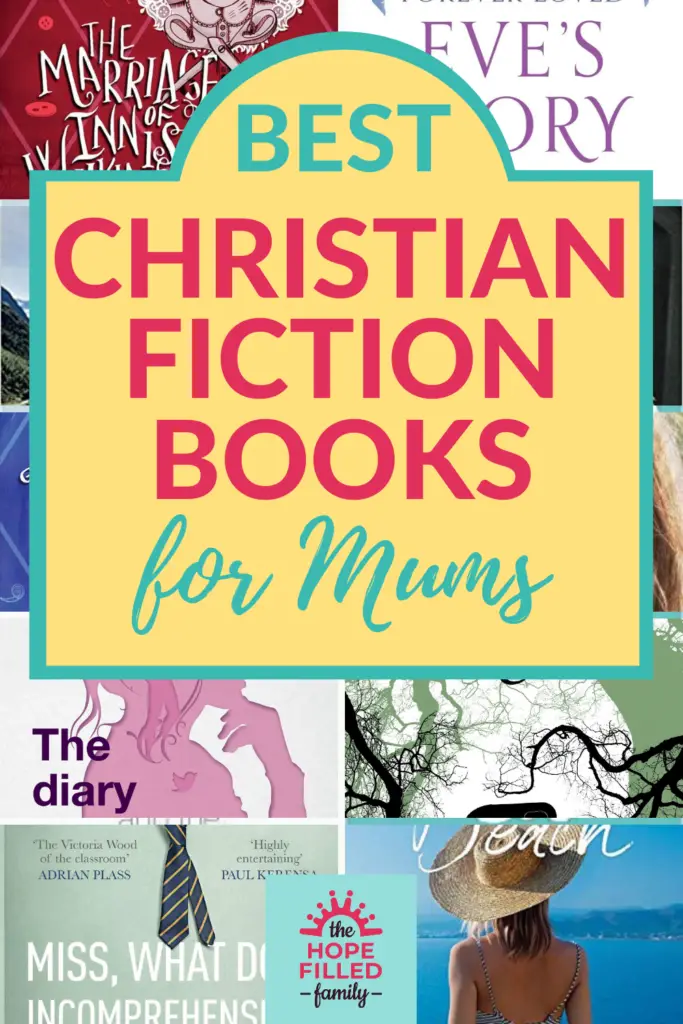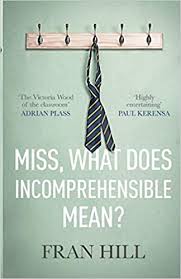 This is, hands-down, one of the funniest and best-observed books I've read. And I don't mean just one of the best Christian fiction books. I mean one of the best ANY-KIND books.
Perhaps it's because I've been a teacher, but Fran's memoirs of secondary English teaching (conveniently condensed into one academic year for the reader's benefit) are spot-on and wryly recorded, along with excerpts of life outside school (marriage, grandparenting, menopause, church group…with schoolwork gradually seeping in to each one of these).
OK, it's not technically 'fiction' as these stories aren't made up – they're Fran's own memoirs – but as a collection of stories, so humorously recounted and tied together with an overarching plot, they are super easy for even the most tired parent to read!
What gives this book added depth is the fact that Fran's adolescence was spent initially in a neglectful family home and then in foster care. Usually kept under the surface, the unveiling of her students' own home situations acts as a trigger to Fran's emotions regarding her birth family, foster family and the losses she endured.
A brilliant book – I guarantee you'll race through it.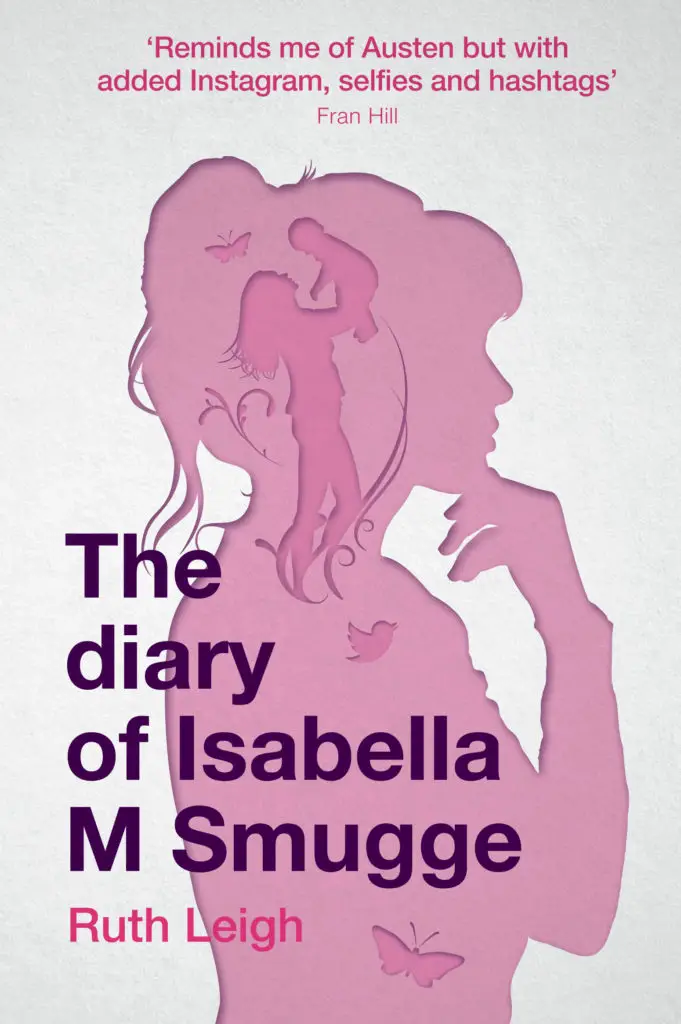 Just brilliant! Funny, engaging, honest – a real page-turner for any mum. Isabella M Smugge is a blogger, influencer, and over-privileged parent with an au pair, cleaner and gardener to help her make life with three kids look easy.
When she moves from London to the countryside, she has a lot to learn from the mums on the school gate. As friendships develop, these worlds-apart women share in each other's highs and lows, leading to a very dramatic cliff-hanger…I can't wait for the sequel!
Ruth recently hopped on to the blog to chat about Making Friends as a Mum.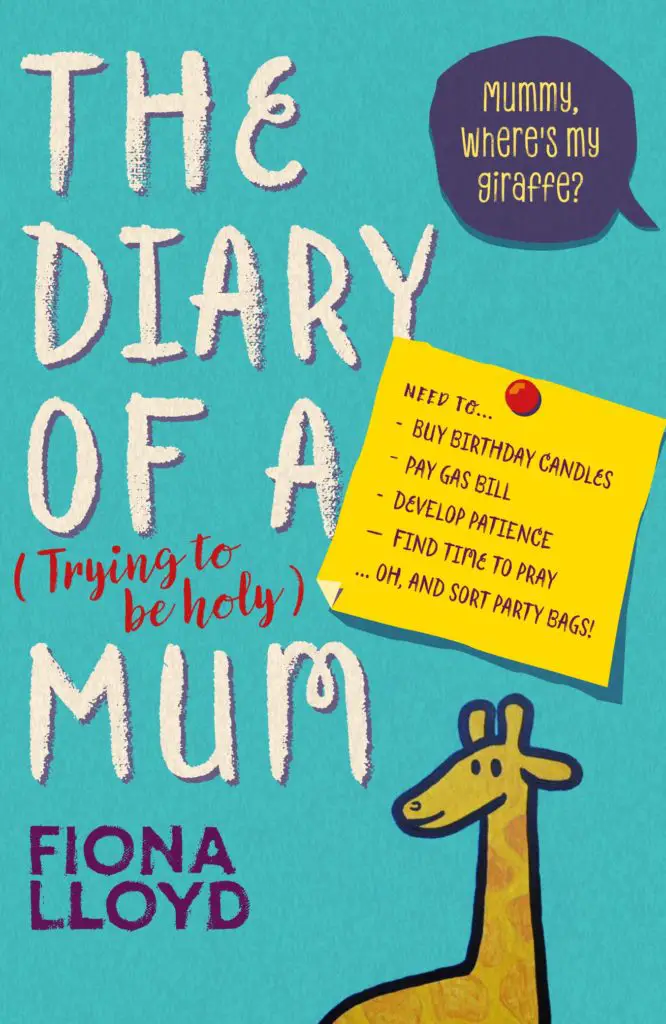 This is another diary-style book – and don't we love these? They are SUPER brilliant for tired people to read, as the entries tend to be shorter than chapters – perfect for a couple of pages relax before sleep comes!
Becky is a highly relatable lead character, with three imperfect children, a husband, and the usual juggle of home/children/church. An interesting and unexpected plot develops through the book, which is witty and endearing at every turn.
Check out The Diary of a (Trying to be Holy) Mum – my review for more details!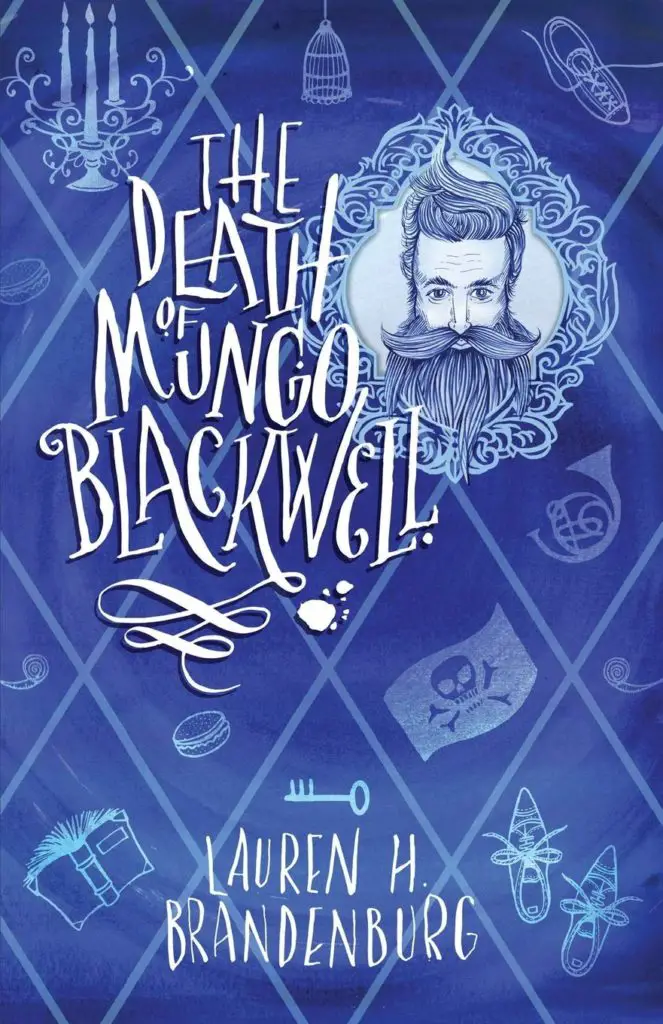 These beautifully quaint reads are set in the charming small town of Coraloo, centred around a Flea Market and two warring families: the Blackwells and the Tofts.
A host of eccentric characters and quirky backstories fill the pages of both books with colour and life. You don't have to read them in order, as each book focuses on a different set of characters (although familiar names pop up in the background), but reading Mungo first will help set the scene for Innis.
Wonderful escapism all round!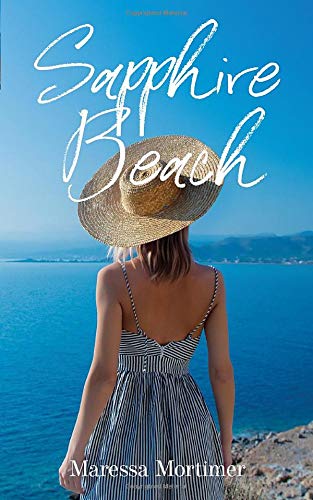 This is pure, guilt-free holiday reading! It helps that the story is set in sunny Crete, of course.
After leaving her abusive husband, Martha has flown to the Greek island looking for a new start as a holiday rep. As she starts to make friends on the island, she finds herself caught up in a crime mystery – and solving it will involve facing all her fears…
Gripping yet light, this is a very engaging novel, even if you're short on sleep!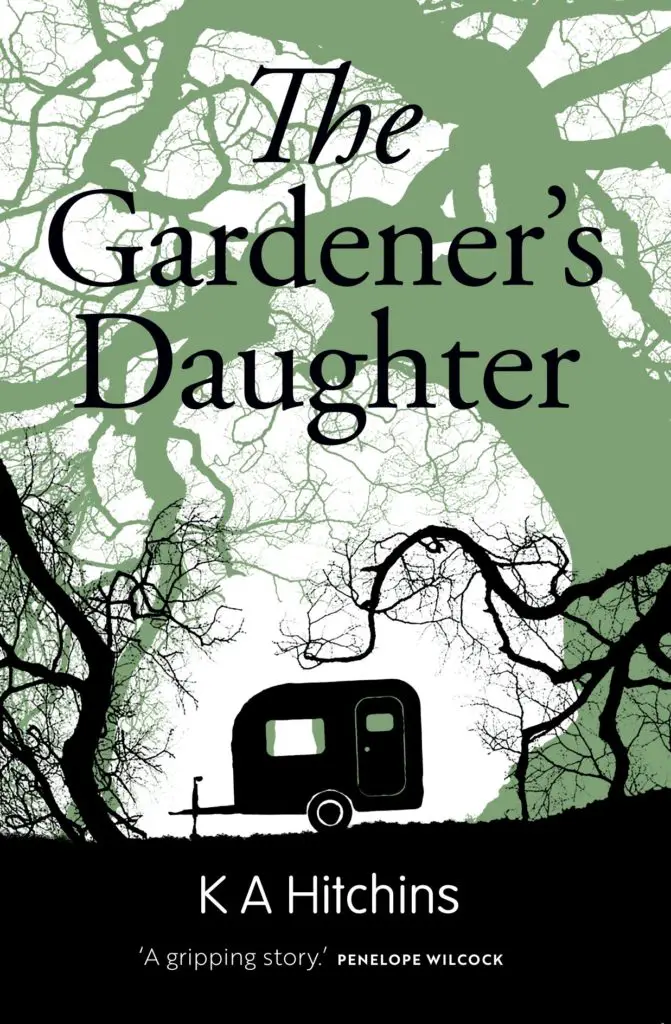 If you enjoy thrillers, you won't want to miss this one – based loosely on the story of The Prodigal Son.
When Ava learns that the man she believed was her father is actually not, she sets off on a journey of discovery and soon find herself the centre of a dark, criminal underworld based at a seedy holiday camp. Can she discover the truth before she is silenced?
I was hooked from start to finish!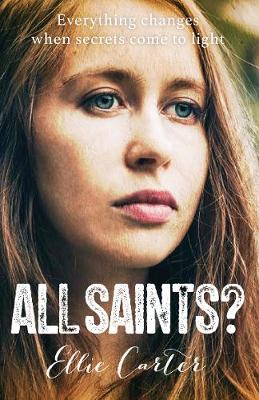 This appealed instantly to me, as the main character is married to a vicar with an adopted son! I loved the easy-going nature of the book, the very many familiar scenes, and the friendship between the three central women, each with their own secrets to hide.
When the book took a dramatic twist, it caught me unawares. If I wasn't gripped before, I certainly was by this stage!
This book proves that Christian fiction doesn't have to be frothy and unrealistic; on the contrary, this book (like many of the others in this list) deals with some big, gutsy issues, with some dark moments which are not easily solved. I love the reality of this tension: the 'now and the not yet' expressed in fiction. Excellent reading!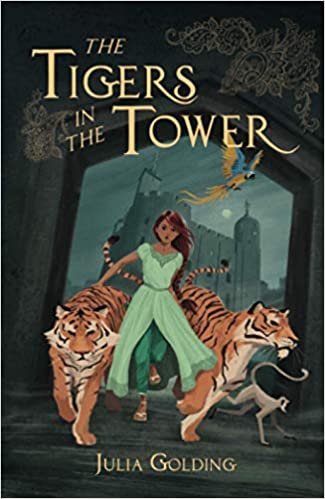 This is technically a book for older children in teens – but although I did eventually read it to Mister (11), I read it myself first and absolutely loved it!
The story is so quirky and interesting. Set in 1830, it tells the tale of 12-year-old Sahira, who arrives in England as an orphan, her British father and Indian mother having died of a fever during the crossing. Sahira arrives with two tigers that her father was bringing across for the Royal Menagerie in the Tower of London.
But when Sahira is taken off to a neglectful orphanage, and the Royal Menagerie runs into financial difficulties, it is her job to protect her tigers. With no money, family or status, will Sahira be able to save the beasts?
Besides being a real page-turner, this book is full of humour, and the themes of friendship, race and equality are raised in thought-provoking ways. Recommend for adults – not just for kids!
I wrote more about this book and the themes it raises in How Historical Fiction can Help Us Teach our Children about Racial Equality.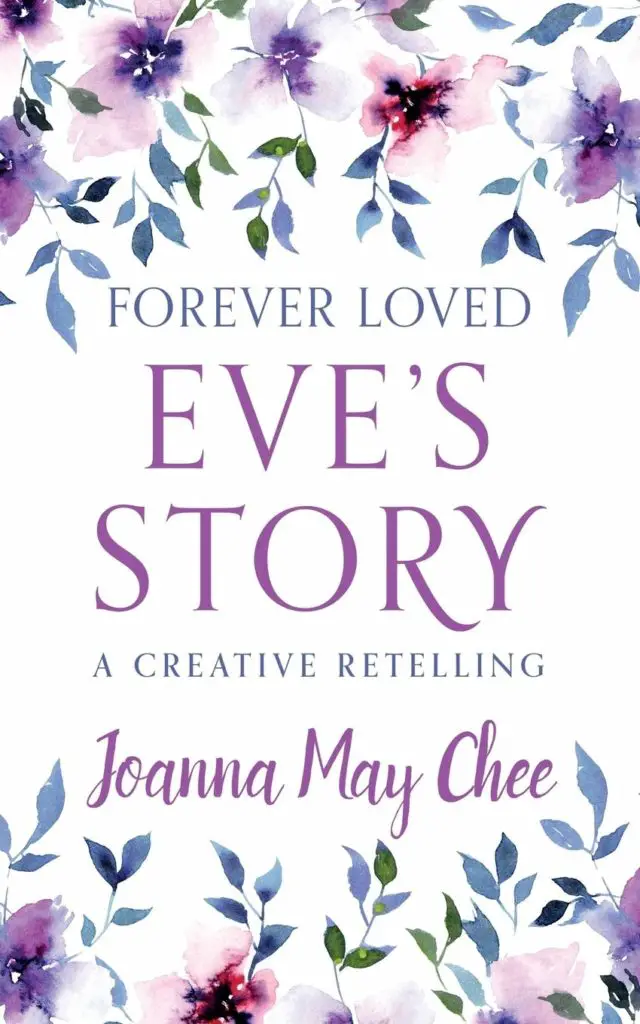 OK, not technically fiction, as this book tells the story of Eve – the first woman, according to the book of Genesis.
But it is an 'imagined retelling' – in other words, details are added and the Biblical text we know is expanded, to help us gain a greater glimpse into what Eve's life may have been like. So these bits definitely count as fiction!
This is a short book with an incredibly powerful message: you are so much more loved than you think you are! The chapters are often just two pages – so it is very readable for any tired parent – and in fact it was one of the first books I read when I was coming out the haze of early parenthood.
I can't put into words just how stunning a book this is – it will make the most long-standing Christian stop and think, and discover more about God's love for them. You can read more about the book, and my response, in Forever Loved – my review.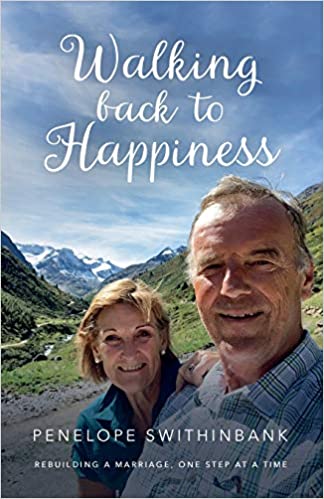 This isn't fiction either! But it's memoir, which I think comes quite close, as it's still a story, albeit a true one rather than fictitious.
Penelope and her husband Kim, both ordained, are in trouble. Their decades-long marriage is in tatters, weathered by the challenges of ministry life, illness and family tragedy.
So, they decide to walk. Together. Across France. Over 300 miles.
A walk which will be more than just a baby-boomer bucket-list adventure: a walk which will give them time to talk, space to reflect, opportunities to make new memories, and – ultimately – a walk which will unite them.
I loved the anecdotes about all the places they stayed (from the very good to the very bad), the descriptions of beautiful scenery, horrendous rain, aching limbs, and broken walking shoes.
It's a particularly good read if you like France and travel writing, but the nuggets about marriage are really rather wonderful too.
***
I hope you've enjoyed this selection of the best Christian fiction books for mums (IMHO). I'll keep adding to it as I keep finding new titles!
What are your favourite Christian authors and books?